Houston Methodist Neal Cancer Center at Texas Medical Center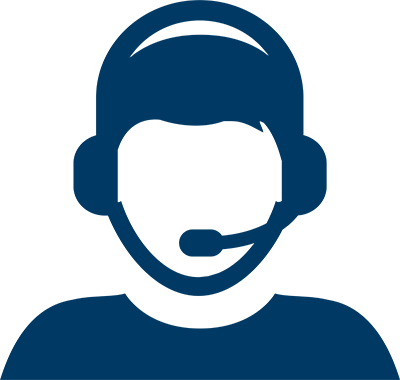 Let Us Help You Find A Doctor
Let Us Help You Find A Doctor
At Houston Methodist, we believe there's a better approach to cancer care — one that heals all of you.
At Houston Methodist Dr. Mary and Ron Neal Cancer Center in the Texas Medical Center, we treat every aspect of your cancer. Leading oncologists work with our specialists across disciplines to minimize cancer's effects on major organs. Our compassionate and supportive care team offers expert cancer services — including screenings, genetic testing, second opinions, diagnostics, cutting-edge treatments and technology, access to clinical trials and patient support.
We are home to five nationally recognized cancer programs and also have special strength treating breast cancer, blood cancers, lung cancer, liver cancer, genitourinary cancers, gastrointestinal cancer and neurological cancer.
Why Choose Houston Methodist Neal Cancer Center in the Texas Medical Center
The benefits of choosing our cancer care team in the Texas Medical Center include:
Expert cancer care in central Houston
Specialists who work together to design and deliver the most effective treatment plan for you
Personalized treatment plans leveraging the most advanced technology and techniques available, including immunotherapy, extremely targeted radiation therapy and robotic-assisted surgical techniques
Oncology nurse navigators who provide support through and beyond your recovery
Screenings and educational events to help prevent cancer
High-risk programs designed to prevent cancer via nutrition, education, genetic counseling and disease surveillance
Additionally, our cancer researchers and physician-scientists are committed to discovering and advancing treatments and cures for our patients.
Access to Cutting-Edge Clinical Trials Close to Home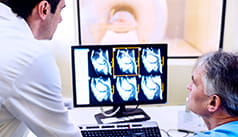 Our physicians support numerous cancer-specific clinical trials, meaning you may have access to new and potentially promising treatments that aren't available elsewhere.
Cancers We Treat at Houston Methodist Neal Cancer Center in the Texas Medical Center:

See a complete list of cancers treated at all of our hospitals.

We offer a wide variety of treatment options including surgery, systemic therapies, and innovative radiation therapies.
Oncology Nurse Navigators
Your oncology nurse navigator is available to enhance your care by guiding you through the cancer care process from diagnosis through survivorship.
Claudia Bartos, RN, CCRC, CNBN — Texas Medical Center
Claudia joined Houston Methodist after more than 20 years as a registered nurse in a variety of roles and settings. This vast experience, combined with her more than 10 years of working with oncology patients, makes her perfect for helping patients at Houston Methodist Neal Cancer Center at Texas Medical Center navigate the cancer care process. Claudia has a bachelor's degree in nursing and a certification in patient navigation from the National Consortium of Breast Centers. Call Claudia at 832.730.0891.

Anjali Keshavamurthy, RN, OCN – Texas Medical Center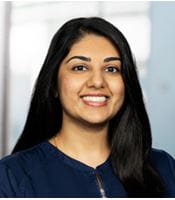 Anjali Keshavamurthy has been a nurse for over 10 years, all of which have been in oncology. She received her bachelor of science degree in nursing from Drexel University in Philadelphia, Pennsylvania, and is an oncology-certified nurse. She is passionate about educating and supporting her patients in their health-care decisions while using her experience to ensure effective communication and collaboration to meet their health-care needs. She can be reached at 346.238.4475.
Kerrie Shojaie, MSN, RN, OCN – Texas Medical Center
Kerrie Shojaie has more than 30 years of nursing experience, with the last 25 years in the oncology setting. She has worked as a nurse navigator, nursing educator, research nurse, stem cell transplant coordinator and in hospice and palliative care. Kerrie is compassionate about cancer care and enjoys educating patients and families about their cancer diagnosis, assisting them through treatment and providing guidance in survivorship. In her current role, Kerrie specializes in navigating patients with colorectal and gynecological cancers. She has a Bachelor of Science in Nursing from Texas Woman's University and a Master of Science in Nursing Education from Grand Canyon University. Kerrie is a member of the Oncology Nursing Society both locally and nationally and has been an oncology certified nurse for more 20 years. Call Kerrie at 346.238.8450.
Gabriel Medrano, BSN, RN, OCN – Texas Medical Center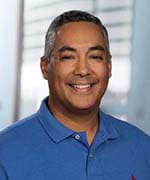 Gabriel is an oncology certified nurse with over 14 years of nursing experience at Houston Methodist Hospital, including 6 years exclusively in oncology. He obtained his Bachelor of Science in Nursing from Texas Woman's University in Houston, TX. As an oncology nurse navigator, he serves patients with thoracic and genitourinary types of cancer diagnoses. Gabriel believes in patient-centered care and is available to guide patients from diagnosis through survivorship. He advocates for his patients, providing them education, support, and resources to understand and make informed decisions about their diagnosis and treatment. Gabriel looks forward to working with patients through their cancer diagnosis journey. You can reach Gabriel at 713.441.1006.
Yu-Fan Ma, MSN, RN, CMSRN – Texas Medical Center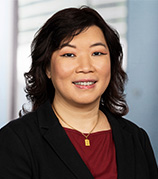 Yu-Fan has more than 20 years of nursing experience in interventional radiology, diagnostic imaging and in intensive care units, as well as in inpatient settings for head and neck cancer, lymphoma/myeloma, bone marrow transplant, palliative care and rehabilitation. She has experience in clinical nursing, as well as in nursing leadership, education and administration. Yu-Fan received her Bachelor of Science in Nursing from Texas Woman's University and her Master of Science in Nursing from University of Phoenix. She is certified in radiology nursing and medical-surgical nursing and believes that nursing can make a difference in many people's lives. As an oncology nurse navigator, she looks forward to providing guidance and resources to patients as well as empowering them with knowledge and tools to face the difficult times during their cancer journey. You can reach Yu-Fan at 346.238.6213.
Houston Methodist Hospital is ranked a top hospital in the nation by U.S. News & World Report for Cancer. U.S. News & World Report has also named Houston Methodist Hospital the No. 1 hospital in Texas every year since the award began and one of the nation's best as a nationally ranked Honor Roll hospital. Learn more >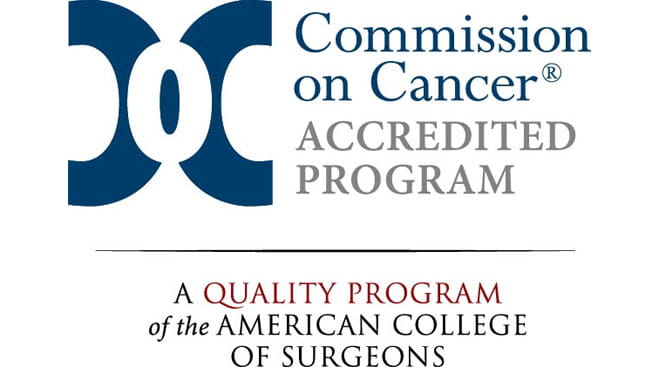 As an American College of Surgeons Commission on Cancer-accredited facility, we adhere to comprehensive quality standards that guide treatment and ensure patient-centered care. As part of our accreditation, we must complete a critical self-assessment that leads to quality improvements and innovations in patient care.