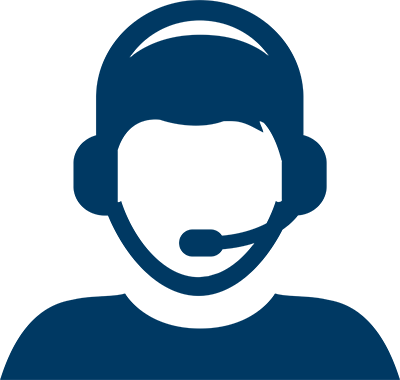 Let Us Help You Find A Doctor
Let Us Help You Find A Doctor
Find a Specialist Near You
Houston Methodist's pancreatic cancer specialists use a team-based approach to diagnose and treat pancreatic cancer.
We provide advanced cancer care at seven locations across the Greater Houston area, allowing you or your loved one to receive treatment close to home or work.
Why Choose Houston Methodist for Pancreatic Cancer Treatment
Our experts are among the best worldwide in researching and treating pancreatic cancer. We are dedicated to providing each patient compassionate care in a collaborative and innovative environment.
The benefits of choosing our pancreatic cancer care team include:
A team of specialists, including medical, radiation and surgical oncologists and gastroenterologists, who work together to develop a treatment plan tailored to your unique pancreatic cancer and lifestyle needs
Advanced diagnostics and treatment options, as well as expertise performing the Whipple procedure
Oncology nurse navigators who guide you through your cancer care — from diagnosis through survivorship
Support through and beyond your recovery
Access to Cutting-Edge Clinical Trials Close to Home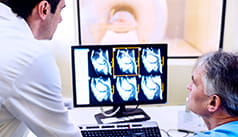 Our physicians support numerous cancer-specific clinical trials, meaning you may have access to new and potentially promising treatments that aren't available elsewhere.
About Pancreatic Cancer
What Causes Pancreatic Cancer?
Although the exact cause of pancreatic cancer is unknown, there are several factors that may increase the risk of developing it, including:
Chronic pancreas inflammation (pancreatitis)
Diabetes
Family history of genetic syndromes that can increase cancer risk
Family history of pancreatic cancer
Smoking
Obesity
Increasing age
In most cases, pancreatic cancer occurs when the cells that line the ducts of the pancreas grow out of control, which is called pancreatic adenocarcinoma. It can also form in the hormone-producing (neuroendocrine) cells of the pancreas, which is called a pancreatic neuroendocrine tumor — although this type is much more rare.
What Are the Symptoms of Pancreatic Cancer?
Pancreatic cancer symptoms include:
Pain in the upper abdomen that radiates to the back
Appetite loss or unintended weight loss
Depression
Onset of diabetes
Blood clots
Fatigue
Yellowing of your skin and whites of your eyes (jaundice)
Keep in mind that these symptoms can also indicate conditions other than pancreatic cancer. Contact your doctor if you are experiencing any of these symptoms so the cause can be diagnosed and treated promptly.
How Is Pancreatic Cancer Diagnosed?
If your doctor suspects pancreatic cancer, one or more of the following tests may be recommended:
Imaging tests

–

including ultrasound, magnetic resonance imaging (MRI) and computerized tomography (CT) or positron emission tomography (PET) scans
Endoscopic ultrasound (EUS)

– uses a thin, flexible tube to pass an ultrasound device down your esophagus and into your stomach in order to obtain images of your abdomen. A biopsy may also be taken at this time so a tissue sample can be analyzed more closely under a microscope.

Blood tests – used to look for tumor markers that signal pancreatic cancer, such as elevated CA19-9
How Is Pancreatic Cancer Treated?
Your care team works together to offer patients the most advanced pancreatic cancer treatment options and our surgeons have expertise performing even the most complex procedures needed to treat pancreatic cancer.
Choose a Doctor at One of Our Locations