Each contribution counts, be it a monetary gift or volunteering your time and talent.
Everything we do at Houston Methodist is based on our core values of integrity, compassion, accountability, respect and excellence. We strive to provide the best possible health care for every member of our community, conduct advanced medical research and educate our community through outreach programs. Each contribution counts, be it a monetary gift or volunteering your time and talent.

We are grateful for your generosity and hope you will consider making a gift in one or more of the following manners.

Houston Methodist Hospital Foundation
The Houston Methodist Hospital Foundation was established to ensure that Houston Methodist has the support needed to achieve its vision for excellence in research, education and patient care. Governed by a board of directors, the foundation accepts all gifts on behalf of Houston Methodist for the benefit of the organization. The foundation helps to accomplish institutional priorities through fundraising, gift management and stewardship.

Volunteer Services
We invite you to discover the ways you can share your time and talents by volunteering at one of our locations. Volunteers are always welcome and greatly appreciated in the four areas of service listed below:

Administrative offices

Patient and unit involvement

Hospital greeting and hospitality

Promoting our healing environment

For more information about Houston Methodist Hospital Foundation click here, or call 832.667.5816. For more information about volunteering at Houston Methodist click here or call 713.441.3351.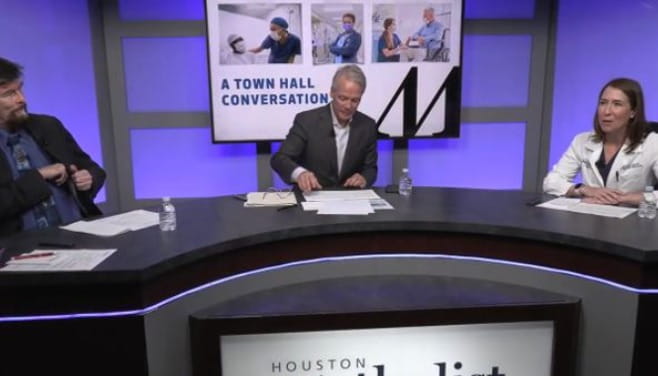 Each year, Houston Methodist partners with community leaders and volunteers to host signature events. These activities cover a variety of specialties and interests, all focused on leading medicine and advancing care for our patients. By spreading the word and getting involved, you can join participants and supporters who are making a difference. View these events, including our Virtual Town Hall Conversations, here.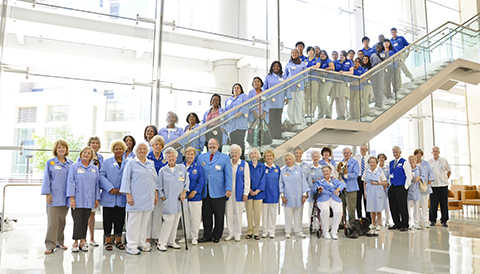 Houston Methodist volunteers play vital roles in all our hospitals across the Greater Houston area. Our volunteers are a diverse group — ranging from college students to stay-at-home moms to retirees — united by a desire to serve their communities by helping others. In addition, whether you are a local church group, civic organization, small business or large corporation, Volunteer Services invites your group to share in the
volunteer experience
.
---
LATEST NEWS
UPCOMING EVENTS