Each year, Houston Methodist partners with community leaders and volunteers to host signature events. These activities cover a variety of specialties and interests, all focused on leading medicine and advancing care for our patients. By spreading the word and getting involved, you can join participants and supporters who are making a difference.


Past Events


LEADERSHIP GRAND ROUNDS | OCTOBER 20, 2020
On October 20, 2020, we hosted a virtual Leadership Grand Rounds – Issues in Inflammation. Following a State of the System update from Houston Methodist President and CEO Dr. Marc Boom, guests heard from Dr. David Huston, W. Bryan Trammell Jr. Family Distinguished Chair in Allergy and Immunology and director of the Immunology Center, and Dr. Eamonn Quigley, David M. Underwood Chair of Medicine in Digestive Disorders and director of the Lynda K. and David M. Underwood Center for Digestive Disorders, about groundbreaking treatments for a variety of immunologic and digestive disorders.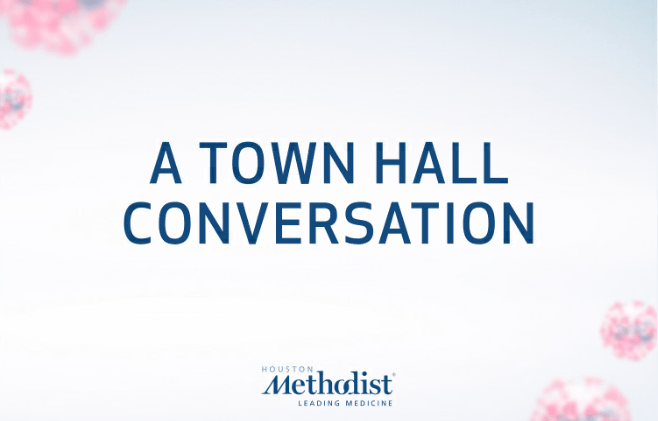 VIRTUAL TOWN HALL CONVERSATIONS | 2020
Beginning in April, Dr. Marc Boom has hosted Town Hall Conversations with other leading Houston Methodist physicians, researchers and clinician-scientists. These conversations seek to answer the most pressing questions from the community on subjects ranging from testing, treatments and possible vaccines to the latest innovations and how COVID-19 affects patients needing hospital services such as diagnostic and surgical procedures.



RENDEZVOUS OF THE CENTURY | NOVEMBER 14, 2019
Rendezvous of the Century, Houston Methodist's centennial gala, was held on Thursday, November 14, 2019 at Minute Maid Park. The Family of President and Mrs. George H. W. Bush were honorary chairs and Ann and John Bookout III were chairs.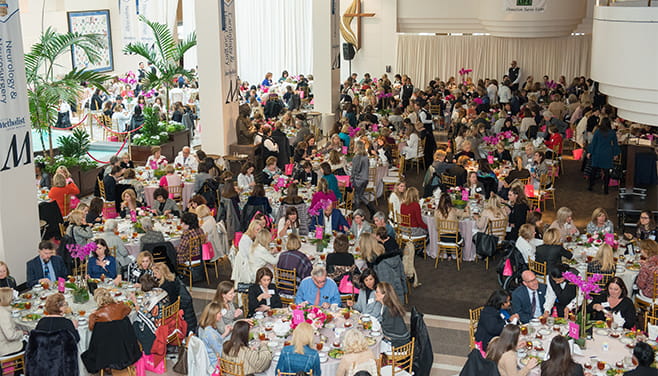 Women's Health Symposium | March 5, 2019
Houston Methodist's Women's Health Symposium was held on Tuesday, March 5, 2019 at Houston Methodist Hospital. The symposium began with a keynote address by Boston Marathon bombing survivor Rebekah Gregory, who shared her remarkable story of strength and resilience. Following her remarks, attendees participated in selected breakout sessions with Houston Methodist's leading physicians.