U.S. NEWS & WORLD REPORT NAMES HOUSTON METHODIST HOSPITAL NO. 1 IN TEXAS FOR SEVENTH YEAR
U.S. News & World Report has named Houston Methodist Hospital the No. 1 hospital in Texas for the seventh year in a row.
Read More
Historic ORs closing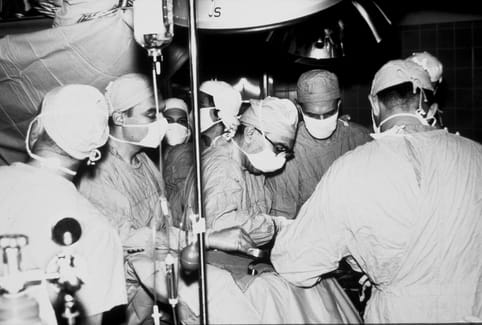 After running non-stop for nearly 50 years, Houston Methodist Hospital is closing the operating rooms where surgeons performed some of the world's firsts in heart surgery. The Heart Center is moving into Houston Methodist's new $700 million Paula and Joseph C. "Rusty" Walter III Tower, opening in August.
Read more
Implantable device provides new treatment option for epilepsy patients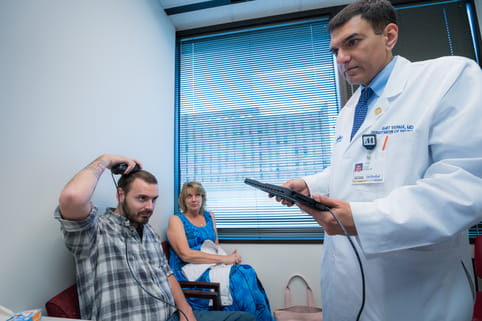 Richard Pollitt was at the end of his rope after years of suffering regular seizures, with some lasting five minutes and preventing him from working and enjoying his favorite pastimes. Desperate for relief after medications did not work, Pollitt had a small battery-powered device implanted in his skull to control seizures. Now he rarely has them. Read more
Latest News
Thursday, September 27, 2018
Houston Methodist adds depth to cancer biology, surgical oncology, and cancer prevention and control programs
Houston Methodist Cancer Center, under the leadership of Jenny C. Chang, M.D., has expanded its basic cancer research program, cancer prevention and control efforts, and surgical oncology services with the addition of two national recruits.   Qing Yi, M.D., Ph.D., recently joined Houston Methodist C...
Read more
Search News by Services & Specialty
Need to Reach a PR Representative?
Please call a media relations representative at 713.790.2201