Houston Methodist Centennial Tower Media Kit
Our state-of-the-art hospital tower is slated to open in 2027
Houston Methodist recently started site preparation for a 26-story hospital tower in the Texas Medical Center that will house a new and larger emergency department, enhanced imaging services and hundreds of additional hospital beds to serve a growing patient population.
New Tower Joins Walter Tower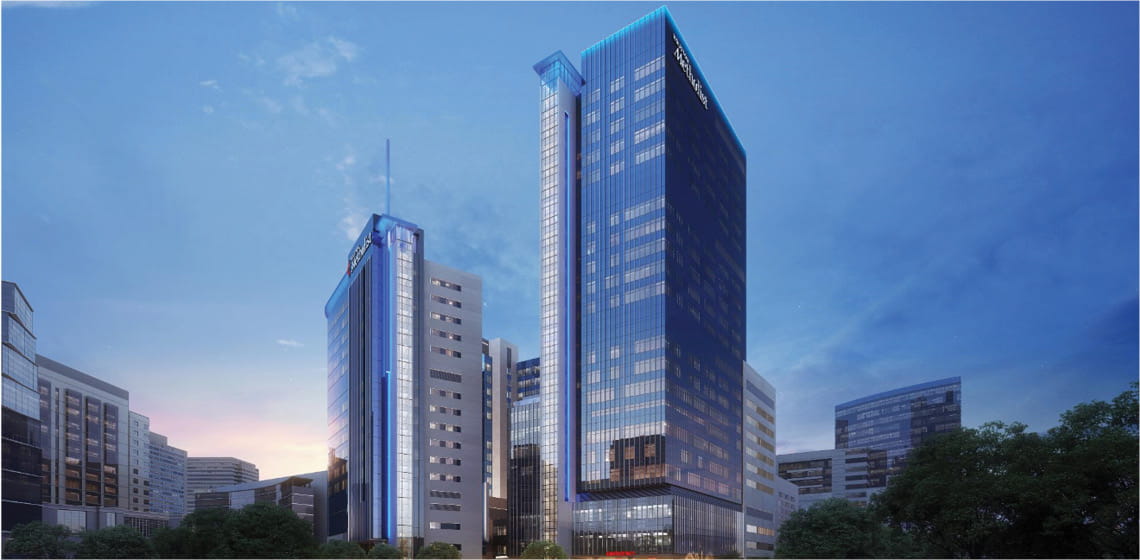 The $1.4 billion Centennial Tower project will connect to the Paula and Joseph C. "Rusty" Walter III Tower, which opened in 2018 and houses the Houston Methodist DeBakey Heart & Vascular Center and the Houston Methodist Neurological Institute. "Together, the towers will add an impressive profile to the Texas Medical Center skyline," said Marc L. Boom, M.D., president and CEO of Houston Methodist. "We are building this for our community, showing our commitment to the future of health care at Houston Methodist as we continue leading medicine for decades to come."
Replacing Houston Methodist's Oldest Facilities
When completed, Centennial Tower will:
House nearly 400 patient beds, including 175 new beds and 207 beds to replace those currently in Houston Methodist's Main building, which ultimately will be demolished along with West Pavilion.

Replace existing space for transplant medicine, intermediate care and surgical intensive care.

Replace seven operating rooms with the latest technology and add two additional operating room suites and enhanced radiology services.
Expanded Emergency Department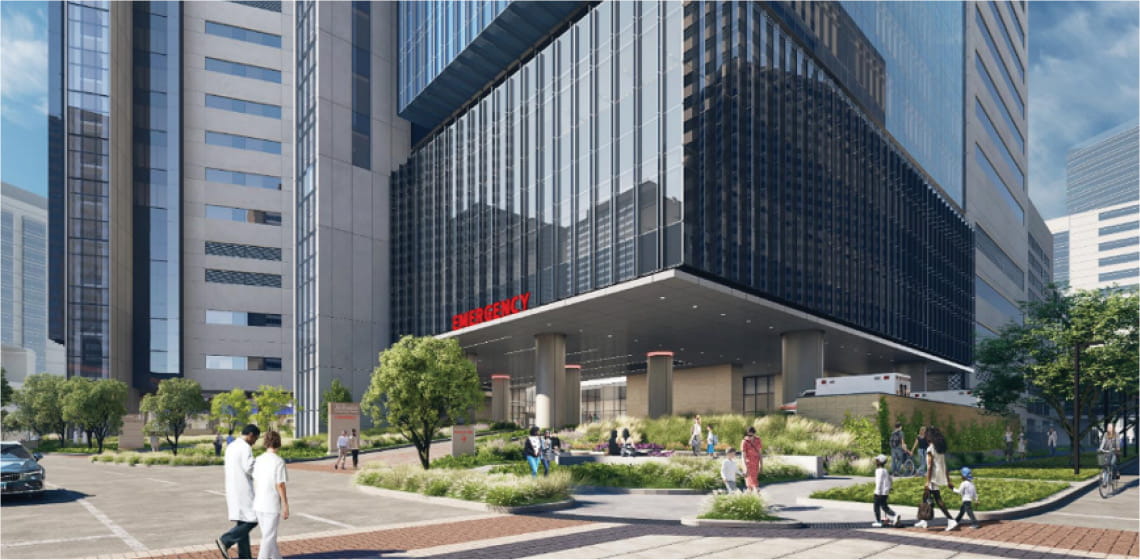 With 54 beds and additional suites, the new ED will be nearly double in size. In addition, the larger, more convenient emergency entrance at John Freeman Boulevard and Bertner Avenue will include pedestrian and ambulance drop-off sites, ambulance bays and easy in-and-out access.
Outdoor Space for Relaxation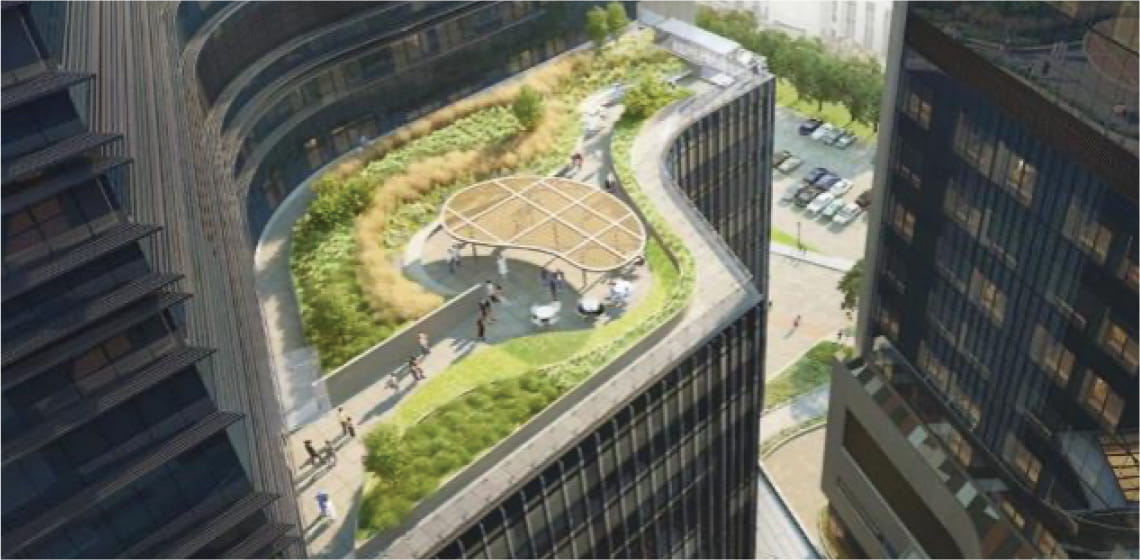 Centennial Tower's 14th floor will feature an outdoor rooftop garden complete with trees and landscaping to provide patients, visitors and staff with an outdoor respite in the heart of the Texas Medical Center.
A Sneak Peek at the New Tower
As it joins Walter Tower, Houston Methodist's new Centennial Tower will transform our Texas Medical Center campus. Take a look at this
3D rendering video
for a glimpse into the future of Houston Methodist.