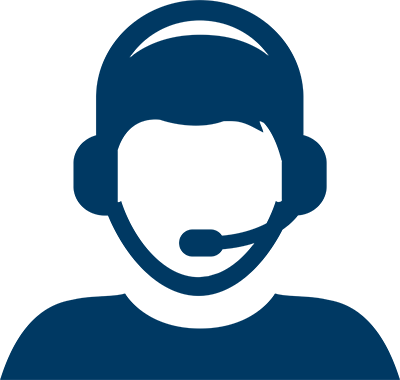 Let Us Help You Find A Doctor
Let Us Help You Find A Doctor
Find a Specialist Near You

Choose a Cancer Center Location

Ready to Schedule an Imaging Appointment?

At Houston Methodist Neal Cancer Center, our specialists are among the nation's leaders in treating bladder cancer and other genitourinary tract cancers, including those that affect the ureters and urethra.
We provide advanced bladder cancer care at seven locations across the Greater Houston area, allowing you or your loved one to receive treatment close to home or work.
Why Choose Houston Methodist for Bladder Cancer Treatment
Using a team-based approach and the most up-to-date technologies, we're committed to providing expert care in a compassionate, collaborative and innovative environment.
The benefits of choosing our bladder cancer care team include:
Oncologists, nurses and staff who work together to develop a treatment plan tailored to the specific features of your bladder cancer
Advanced diagnostics and treatment options, including minimally invasive procedures and surgical techniques that enhance recovery
Reconstructive surgeons who work closely with your oncologists to restore form and function lost due to bladder cancer and/or bladder cancer treatment
Oncology nurse navigators who guide you through your cancer care — from diagnosis through survivorship


Additionally, our dedication to quality care attracts the world's leading doctors, surgeons and researchers to Houston Methodist.
Access to Cutting-Edge Clinical Trials Close to Home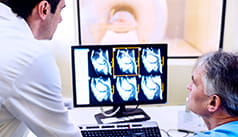 Our physicians support numerous cancer-specific clinical trials, meaning you may have access to new and potentially promising treatments that aren't available elsewhere.
About Bladder Cancer
What Causes Bladder Cancer?
Bladder cancer occurs when cells in the bladder grow uncontrollably.
Although the exact cause of bladder cancer is unknown, there are several factors that may increase your risk of developing it, including:
Smoking
Exposure to certain chemicals, including those sometimes used in the dye, rubber, textile and paint industry
Drinking water with high levels of arsenic
Age and gender – the incidence is higher in men over the age of 55
Having a history of bladder infections
Having a bladder catheter in place for an extended period of time
Having a syndrome linked to bladder cancer, including Lynch syndrome and Cowden disease
A family history of bladder cancer
Having one or more bladder cancer risk factors does not mean you will definitely develop this cancer. Additionally, having no risk factors does not mean you won't develop it.
What Are the Common Bladder Cancer Symptoms?
Symptoms of bladder cancer include:
Blood in urine
Bladder habit changes
Painful urination
Frequent urination
Urge to urinate


Keep in mind that these symptoms can also indicate conditions other than bladder cancer. Contact your doctor if you are experiencing any of these symptoms so the cause can be diagnosed and treated promptly.
How Is Bladder Cancer Diagnosed?
If your doctor suspects bladder cancer, one or more of the following tests may be recommended:
Blood and urine tests – including looking for cancer cells present in the urine via a microscope or using tumor marker tests to look for substances that bladder cancer cells often produce
Cystoscopy – uses a thin tube with a camera on the end (cystoscope) inserted into the urethra in order to visualize the bladder. A tissue biopsy or even tumor resection can also be performed at this time.
Blue-light cystoscopy – also called fluorescence cystoscopy, uses a special dye and a blue light to aid in biopsy and removal of bladder tumors that can't be seen with the white light normally used in a cystoscopy
Imaging tests – including computed tomography (CT), magnetic resonance imaging (MRI) and positron emission tomography (PET) scans
Experts at Houston Methodist use blue-light cystoscopy to diagnose bladder cancer whenever possible since it provides better bladder cancer staging and treatment, which could help decrease the recurrence rate of the cancer.
What Are the Bladder Cancer Treatment Options?
Our cancer experts work as a team to offer the most advanced bladder cancer treatment options, including immunotherapy and robotic-assisted surgical procedures — partnering with reconstructive surgeons when bladder cancer or its treatment affects form and function.
Choose a Doctor at One of Our Locations