Our specialists provide a caring and supportive environment to help patients fight cancer.
Our doctors and staff at Houston Methodist Cancer Center at Willowbrook provide a vast scope of high quality, specialized services — screenings, diagnostics, genetic testing, advanced technology, clinical trials and patient support — in northwest Houston.
Our specialists, including medical, radiation and gynecologic oncologists, hematologists and surgeons, routinely collaborate to ensure each patient receives the best possible care. This partnership draws on each team member's expertise to help you fight your cancer in a compassionate, caring and supportive environment.
We offer innovative treatments such as
immunotherapy
and the latest, most targeted radiation therapies. Our staff of nurses, nutritionists, social workers and patient navigators is committed to working with you and your family as a team, guiding you toward the customized care, support and resources you need throughout survivorship.
Additionally, we offer cancer
high-risk programs
designed to help patients prevent the disease with nutrition, education, genetic counseling and disease surveillance.
Cancers Treated at Houston Methodist Cancer Center at Willowbrook:
See a complete list of cancers treated at all of our hospitals.

We offer a wide variety of
treatment options
including surgery, systemic therapies, and innovative radiation therapies.
---
Oncology Nurse Navigator
Your oncology nurse navigator is available to enhance your care by guiding you through the cancer care process from diagnosis through survivorship.
Please contact your nurse navigator at Houston Methodist Cancer Center:
Naureen Ismail, Bsn, Rn — Willowbrook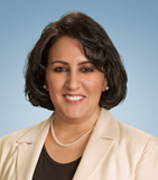 Naureen has worked in oncology for most of her career, and enjoys the opportunity to make a true connection with her patients at Houston Methodist Cancer Center at Willowbrook. In addition, Naureen has been active in community outreach, collaborating with the American Cancer Society, Leukemia & Lymphoma Society and the Breast Health Collaborative. She has a bachelor of science in nursing and is currently working on her master's in health care administration. She is also a recipient of the Susan G. Komen & BMW Ultimate Drive Hero Award. Call Naureen at 713.907.5367.
Diagnosis & Treatment Options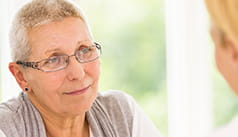 Houston Methodist Cancer Center at Willowbrook is committed to offering the most advanced cancer treatments available. We believe in a proactive and preventive approach to cancer that includes understanding your risk factors and engaging in proper screening. If we do find cancer, we are here to guide you through every step of your journey.
Learn more >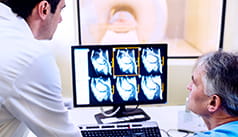 Our approach to cancer research revolves around a team of physicians, research scientists, staff and pharmacists. By offering access to clinical trials in the community, we have extended our reach for our patients. Qualified patients can participate in clinical trials that include access to novel medications and options unavailable outside of the research setting.
Learn more >