Houston Methodist
Cancer Center at Willowbrook

Let Us Help You Find A Doctor
Let Us Help You Find A Doctor
Our specialists provide a caring and supportive environment to help patients fight cancer.
Our doctors and staff at Houston Methodist Cancer Center at Willowbrook provide a vast scope of high quality, specialized services — screenings, diagnostics, genetic testing, advanced technology, clinical trials and patient support — in northwest Houston.
Our specialists, including medical, radiation and gynecologic oncologists, hematologists and surgeons, routinely collaborate to ensure each patient receives the best possible care. This partnership draws on each team member's expertise to help you fight your cancer in a compassionate, caring and supportive environment.
We offer innovative treatments such as
immunotherapy
and the latest, most targeted radiation therapies. Our staff of nurses, nutritionists, social workers and patient navigators is committed to working with you and your family as a team, guiding you toward the customized care, support and resources you need throughout survivorship.
Additionally, we offer cancer
high-risk programs
designed to help patients prevent the disease with nutrition, education, genetic counseling and disease surveillance.
Cancers Treated at Houston Methodist Cancer Center at Willowbrook:
See a complete list of cancers treated at all of our hospitals.

We offer a wide variety of
treatment options
including surgery, systemic therapies, and innovative radiation therapies. Unlike other cancer centers, we perform advanced surgery and reconstruction procedures in Northwest Houston, so you do not have to travel far for the most comprehensive care.
---
Oncology Nurse Navigator
Your oncology nurse navigator is available to enhance your care by guiding you through the cancer care process from diagnosis through survivorship.
Please contact your nurse navigator at Houston Methodist Cancer Center:
Sandra Alverson, MSN, RN — Willowbrook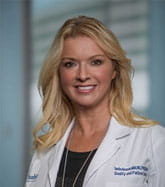 Sandra joined the Houston Methodist Willowbrook Cancer Center team in 2020. She primarily facilitates the care of patients diagnosed with thoracic or head and neck cancers. Her educational background includes a Bachelor of Science in Nursing from Pennsylvania State University and a Master of Science in Nursing at Duquesne University. Sandra believes that it requires a team of professionals to manage the diagnosis and treatment of a patient during their cancer journey. She supports the principles of team-based health care including shared goals, compassion, mutual trust, effective communication and measurable processes and outcomes. Call Sandra at 281.414.1676.
Katherine Beetle, BSN, RN, OCN — Willowbrook
Katherine joined Houston Methodist Cancer Center at Willowbrook in 2017 with 10 years of oncology experience. She received her Bachelors of Nursing at Lamar University, is an oncology certified nurse, and has since dedicated her career to patients dealing with the difficult cancer diagnosis. Katherine believes navigation is the ideal role for her as she has the opportunity to utilize her clinical knowledge together with her compassionate nature to facilitate the needs of her patients and their family members. She looks forward to working closely with her patients to provide emotional support, help coordinate care logistics and serve as a key collaborative resource throughout their cancer journey. Call Katherine at 832.470.5102.
Naureen Ismail, MPA-HCA, BSN, RN, OCN — Willowbrook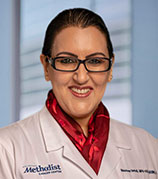 Naureen is an oncology nurse navigator at Houston Methodist Cancer Center at Willowbrook. She has worked in oncology for more than 20 years and enjoys the opportunity to make a true connection with her patients. Her philosophy focuses on constructive relationship building and collaboration across the care continuum while empowering patients through education, advocacy, facilitation, and support. In addition, Naureen is active in community outreach, involved with the American Cancer Society, Leukemia & Lymphoma Society, Breast Health Collaborative, and other local organizations. She has a master's in healthcare administration and is certified in oncology nursing. She also is a recipient of the Susan G. Komen & BMW Ultimate Drive Hero Award. Call Naureen at 713.907.5367.
Diagnosis & Treatment Options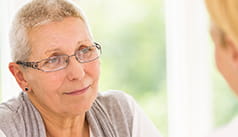 Houston Methodist Cancer Center at Willowbrook is committed to offering the most advanced cancer treatments available. We believe in a proactive and preventive approach to cancer that includes understanding your risk factors and engaging in proper screening. If we do find cancer, we are here to guide you through every step of your journey.
Learn more >
Clinical Trials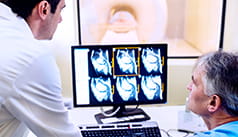 Our approach to cancer research revolves around a team of physicians, research scientists, staff and pharmacists. By offering access to clinical trials in the community, we have extended our reach for our patients. Qualified patients can participate in clinical trials that include access to novel medications and options unavailable outside of the research setting.
Learn more >
---