Houston Methodist Neal Cancer Center at Willowbrook

Let Us Help You Find A Doctor
Let Us Help You Find A Doctor
We believe there's a better approach to cancer care — one that heals all of you.
At Houston Methodist Dr. Mary and Ron Neal Cancer Center at Willowbrook, we treat every aspect of your cancer. Leading oncologists work with our specialists across disciplines to minimize cancer's effects on major organs. Our compassionate and supportive care team provides residents of Northwest Houston with expert cancer services — including screenings, genetic testing, diagnostics, cutting-edge treatments and technology, access to clinical trials and patient support.
Why Choose Houston Methodist Neal Cancer Center at Willowbrook
The benefits of choosing our cancer care team at Willowbrook include:
Expert cancer care close to home
Specialists who work as a team to design and deliver the most effective treatment plan for you
Personalized treatment plans that leverage the most advanced technology and techniques available, including immunotherapy and targeted radiation therapies
Oncology nurse navigators who provide support through and beyond your recovery
Screenings and educational events to help prevent cancer
High-risk programs to help prevent cancer via nutrition, education, genetic counseling and disease surveillance
Access to Cutting-Edge Clinical Trials Close to Home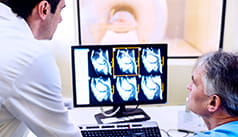 Our physicians support numerous cancer-specific clinical trials, meaning you may have access to new and potentially promising treatments that aren't available elsewhere.
Cancers We Treat at Houston Methodist Neal Cancer Center at Willowbrook:

See a complete list of cancers treated at all of our hospitals.

We offer a wide variety of treatment options including surgery, systemic therapies and innovative radiation therapies. Unlike other cancer centers, we perform advanced surgery and reconstruction procedures in Northwest Houston, so you can get comprehensive cancer care close to home.
Oncology Nurse Navigators and Genetic Counselors
Your oncology nurse navigator is available to enhance your care by guiding you through the cancer care process from diagnosis through survivorship.
Sandra Alverson, MSN, RN — Willowbrook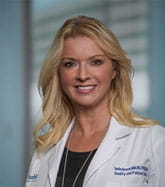 Sandra joined the Houston Methodist Neal Cancer Center at Willowbrook team in 2020. She primarily facilitates the care of patients diagnosed with thoracic or head and neck cancers. Her educational background includes a Bachelor of Science in Nursing from Pennsylvania State University and a Master of Science in Nursing from Duquesne University. Sandra believes that it requires a team of professionals to manage the diagnosis and treatment of a patient during their cancer journey. She supports the principles of team-based health care including shared goals, compassion, mutual trust, effective communication and measurable processes and outcomes. Call Sandra at 281.414.1676.
Katherine Beetle, BSN, RN, OCN — Willowbrook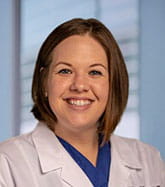 Katherine joined Houston Methodist Neal Cancer Center at Willowbrook in 2017 with 10 years of oncology experience. She received her bachelor's degree in nursing at Lamar University, is an oncology certified nurse, and has since dedicated her career to patients dealing with the difficult cancer diagnosis. Katherine believes navigation is the ideal role for her as she has the opportunity to utilize her clinical knowledge together with her compassionate nature to facilitate the needs of her patients and their family members. She looks forward to working closely with her patients to provide emotional support, help coordinate care logistics and serve as a key collaborative resource throughout their cancer journey. Call Katherine at 832.470.5102.
Courtney DeBlaw, BSN, RN, OCN — Willowbrook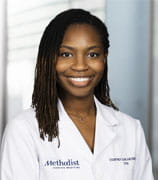 Courtney joined Houston Methodist Neal Cancer Center at Willowbrook in 2017 and has recently transitioned into the oncology nurse navigator role. She received her Bachelor of Science in Nursing at Stephen F. Austin State University, is an oncology certified nurse, and is determined to use her 10 years of oncology experience to help patients navigate through their difficult diagnosis. Courtney aims to provide education, facilitation, and emotional support to patients during pivotal moments in their cancer journey. She truly believes that a collaborative approach is imperative to better patient outcomes and satisfaction. Call Courtney at 281.386.7601.
Naureen Ismail, MPA-HCA, BSN, RN, OCN — Willowbrook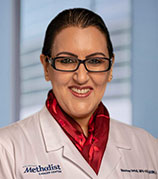 Naureen is an oncology nurse navigator at Houston Methodist Neal Cancer Center at Willowbrook. She has worked in oncology for more than 20 years and enjoys the opportunity to make a true connection with her patients. Her philosophy focuses on constructive relationship building and collaboration across the care continuum while empowering patients through education, advocacy, facilitation, and support. In addition, Naureen is active in community outreach, involved with the American Cancer Society, Leukemia & Lymphoma Society, Breast Health Collaborative, and other local organizations. She has a master's degree in healthcare administration and is certified in oncology nursing. She also is a recipient of the Susan G. Komen & BMW Ultimate Drive Hero Award. Call Naureen at 713.907.5367.
Morgan Gutierrez, MS, Certified Genetic Counselor — Willowbrook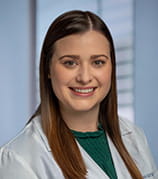 Morgan is a board-certified genetic counselor who has a special interest in cancer genetics, focusing on its hereditary aspects. She provides risk assessment and counseling to patients who may have a hereditary susceptibility to cancer. Morgan enjoys educating her patients about inheritance, genetic testing, management, and prevention. She is passionate about providing psychosocial support to help her patients make informed medical decisions. You can schedule an appointment with Morgan by calling 281.737.0435.