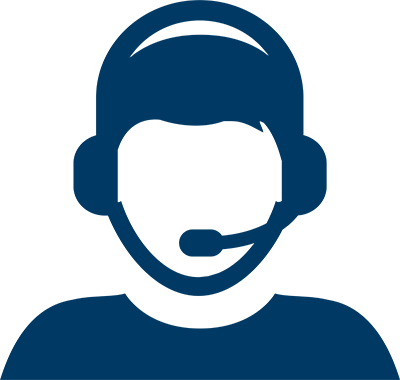 Let Us Help You Find A Doctor
Let Us Help You Find A Doctor
Find a Lung Cancer Specialist
Houston Methodist's specialists are among the best worldwide in screening and treating lung cancer. We provide advanced lung cancer care at seven locations across the Greater Houston area, allowing you or your loved one to receive treatment close to home or work.
Why Choose Houston Methodist for Lung Cancer Treatment
Our specialists, nurses and staff ensure each person receives expert lung cancer care in an environment that's compassionate and supported by a team-based approach and research.
The benefits of choosing our lung cancer care team include:
Care provided by medical, surgical and radiation oncologists who work together to guarantee your treatment is tailored to your unique condition and lifestyle needs
Advanced diagnostics and treatment options, including molecular testing, immunotherapy and cutting-edge surgical techniques and tools that help make surgery less invasive
Access to lung cancer clinical trials offering potentially promising treatments not available to the general public
A robust lung cancer screening program, including low-dose computed tomography (LDCT) scans for those who are high-risk for lung cancer
Support through and beyond your recovery
In addition, our physician-scientists are dedicated to more effectively preventing, diagnosing and treating lung cancer through research. Ongoing studies include immunotherapy research and searching for new ways to spare healthy cells and tissue during treatment.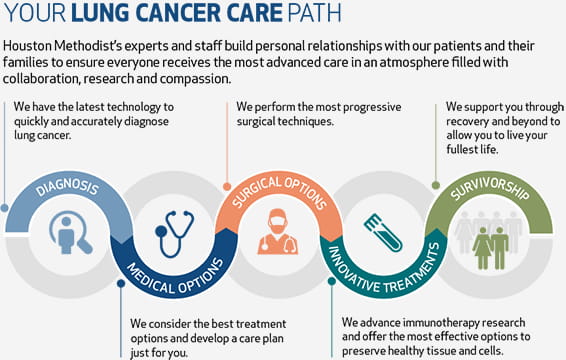 About Lung Cancer
What Are the Types of Lung Cancer?
The most common types of lung cancer include:
Non small cell lung cancer – the most common form of lung cancer, which, if detected early, can be cured with surgery in more than half of all cases
Small cell lung cancer – spreads (metastasizes) more rapidly and almost always is caused by smoking
What Are the Symptoms of Lung Cancer?
Lung cancer symptoms include:
A worsening, persistent cough
Shortness of breath
Constant chest pain
Coughing up blood
Hoarseness
Frequent lung infections
Persistent fatigue
Unexplained weight loss
What Are the Treatment Options for Lung Cancer?
Houston Methodist's lung cancer experts work as a team to offer the most advanced lung cancer treatment options, including minimally invasive procedures, immunotherapy and targeted therapies. Our goal is to provide effective treatments, while preserving healthy tissue and cells.
Choose a Doctor at One of Our Locations