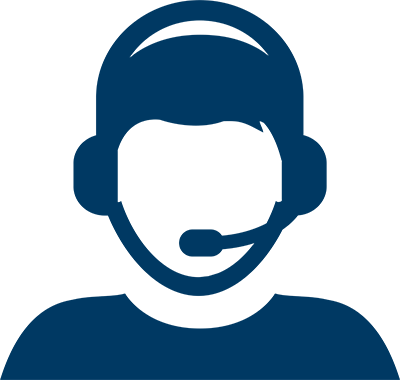 Let Us Help You Find A Doctor
Let Us Help You Find A Doctor
Houston Methodist's specialists provide the most advanced lung cancer care throughout the Houston area, allowing patients to receive treatment in their communities. We establish personal connections to ensure each person receives expert care in compassionate surroundings complete with collaboration and research.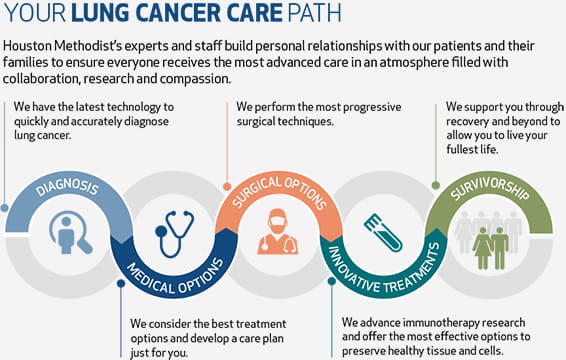 Our Approach to Treatment
Our specialists, nurses and staff have dedicated their careers to studying and treating lung cancer. We are committed to making you as comfortable as possible, consulting with you and your doctor and developing the best treatment plan for you. Our mission is to provide the most effective treatments, while preserving healthy tissue and cells.
Experts, including medical, surgical and radiation oncologists and nutritionists, routinely confer with patients and their pulmonologists to guarantee everyone receives personalized care and attention, including molecular testing. Additionally, our physician-scientists conduct clinical trials to advance treatments and improve outcomes.
We also provide lung cancer screening to patients who qualify for it and monitor their conditions.
Lung Cancer Types
Small cell – spreads (metastasizes) more rapidly and almost always is caused by smoking
Nonsmall cell – more easily treated, and, if detected early, can be cured with surgery in more than half of all cases
Lung Cancer Symptoms
A worsening, persistent cough
Shortness of breath
Constant chest pain
Coughing up blood
Hoarseness
Frequent lung infections
Persistent fatigue
Unexplained weight loss
Lung Cancer Diagnostics
Computed tomography (CT) scan
PET scan
Biopsy

Sputum cytology – mucus taken from phlegm

Thoracentesis – a long needle is used to remove pleural fluid from inside the lungs
Bronchoscopy
Fine-needle aspiration
Thoracoscopy – a thin, lighted tube is inserted through several small incisions in your chest and back to look at your lungs and tissues. A tiny tool is used to take a cell sample
Immunotherapy for Lung Cancer
Houston Methodist thoracic oncologist Eric Bernicker, MD, explains how immunotherapy research could lead to more treatment options for lung cancer patients.
Choose a Doctor at One of Our Locations
Share: