Houston Methodist Cancer Center at West

Let Us Help You Find A Doctor
Let Us Help You Find A Doctor
Providing cancer care with optimal outcomes for every patient.
Our caring staff at the Houston Methodist Cancer Center at West provides a wide scope of cancer services to the West Houston, Katy and surrounding communities. These services range from prevention and diagnosis to advanced treatments, follow-up and survivorship. We offer screenings, educational events, second opinions, clinical trials, genetic testing and support groups at a location close to your home.
We realize every patient has unique needs, especially when it comes to cancer treatment. Our skilled medical, radiation and gynecologic oncologists, hematologists and surgeons collaborate to ensure the best possible outcomes for every patient. This engagement builds on each team member's strengths to help you fight your cancer in a compassionate and supportive environment.
Our staff and patient navigator are committed to guiding you and your family, ensuring you receive the care, support and resources you need.
Cancers Treated at Houston Methodist Cancer Center at West:

See a complete list of cancers treated at all of our hospitals.

We offer a wide variety of treatment options including surgery, systemic therapies, and innovative radiation therapies. This includes many robotic-assisted surgical procedures that can reduce complications, enhance recovery, and shorten the length of your hospital stay.
Also, we were one of the first in West Houston to offer retzius-sparing robotic prostate surgery. Unlike other cancer centers, we perform advanced surgery and reconstruction procedures in the West Houston-Katy area, so you do not have to travel far for the most comprehensive care.

View our Cancer Committee Annual Reports: 2017; 2018; 2019
---
Oncology Nurse Navigators & Cancer Genetic Counselors
Your oncology nurse navigator is available to enhance your care by guiding you through the cancer care process from diagnosis through survivorship. Our cancer genetic counselor is available to counsel patients and their families about their hereditary risk of developing cancer. Please contact your navigator or counselor at Houston Methodist Cancer Center:
Erica Esprit, BA, RN, CHW — West Houston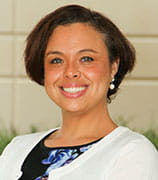 Erica joined Houston Methodist West Hospital in 2011. She holds a bachelor's degree in social work and has been a registered nurse for more than 10 years. She has spent her career serving patients and empowering diverse populations through nursing, case management and advocacy, making her ideal for guiding patients at Houston Methodist Cancer Center at West through the often complex cancer care process. Erica is also a certified community health worker. Call Erica at 832.522.8110.

Letty Riley, MSN, RN, CEN — West Houston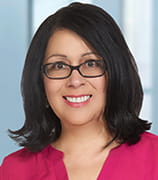 Letty has 30 years of experience as a registered nurse in a variety of roles and settings. She joined Houston Methodist West Hospital in 2012 and currently serves as an oncology nurse navigator for breast cancer patients at Houston Methodist Cancer Center at West. Her expertise, as well as her strong beliefs in the value of patient- and family-centered care, perfectly suit her as she helps breast cancer patients navigate cancer care. Letty has a master's degree in nursing administration and certifications in advanced cardiac life support and emergency nursing. Call Letty at 832.522.8110.

Tiffiney G. Carter, MS, CGC — Genetic Counselor — Sugar Land & West Houston
For more than 12 years, Tiffiney has worked as a board-certified genetic counselor. She has an affinity for cancer genetics, focusing on its hereditary aspects. She counsels patients and their families who may be at a higher risk of developing cancer. Tiffiney says she is grateful to share her knowledge of genetics to empower patients to make informed decisions related to their health and the care of their loved ones. She serves patients at Houston Methodist Sugar Land and at Houston Methodist West. You can reach Tiffiney via email.

LUNG CANCER SCREENING PROGRAM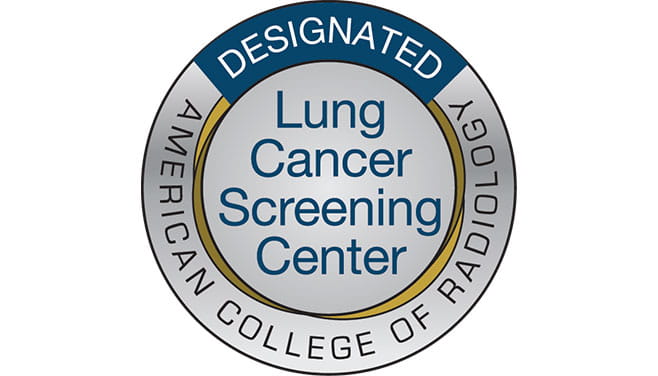 We are an accredited Lung Cancer Screening Center by the American College of Radiology. Our goal is to help high-risk individuals receive a diagnosis and treatment plan early on, when the disease is easier to treat and possibly cure.
Learn more >
BREAST CANCER SCREENING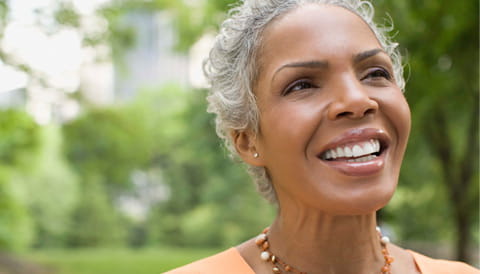 Our Breast Care Center has achieved the highest accreditation as a Breast Center of Excellence from the American College of Radiology. Our staff is made up of dedicated team members who focus solely on breast cancer screening, diagnostics and biopsies.
Learn more >
---
Our cancer experts are here to help
Watch the video to learn more about Houston Methodist Cancer Center at West.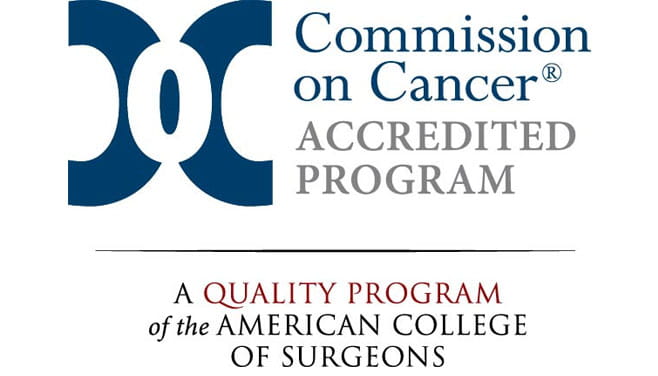 As an American College of Surgeons Commission on Cancer-accredited facility, we adhere to comprehensive quality standards that guide treatment and ensure patient-centered care. As part of our accreditation, we must complete a critical self-assessment that leads to quality improvements and innovations in patient care.