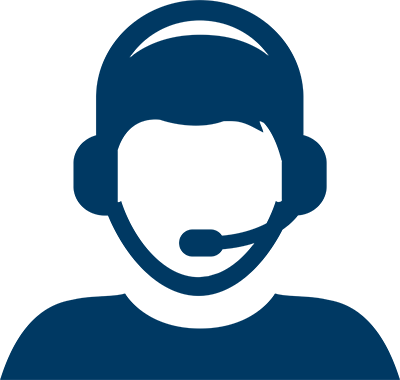 Let Us Help You Find A Doctor
Let Us Help You Find A Doctor
Houston Methodist's radiation oncologists are experts in the most innovative radiation therapy techniques, enabling them to precisely target the tumor while preserving healthy surrounding tissue.
With seven locations across the Greater Houston area, our experts offer advanced cancer treatment close to home or work.
Our Approach to Radiation Therapy
More than 20 years ago, Houston Methodist became the first health care provider worldwide to offer intensity-modulated radiation therapy (IMRT) to more precisely pinpoint tumors.

We continue to trailblaze radiation oncology by researching and providing the latest technologies to reduce treatment side effects. We also offer heart-sparing prone positioning (face down) to patients with left breast cancer to avoid heart and lung radiation exposure.
Additionally, our radiation oncologists work with engineers and other experts to find ways to deliver more precisely targeted and powerful therapies to eliminate tumors and save disease-free tissue.
Radiation Therapy Treatments We Offer
Depending on your specific type of cancer, your radiation oncologist may recommend either internal radiation therapy or external radiation therapy.
Internal Radiation Therapy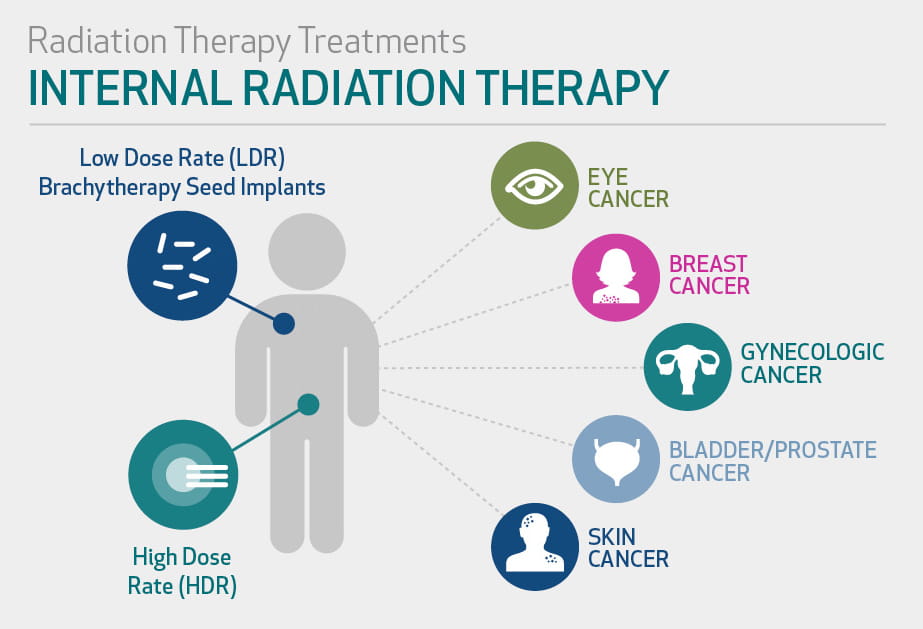 Internal radiation therapy is sometimes called brachytherapy. It may be used to treat:
During this type of radiation therapy, radioactive materials (isotopes) sealed in tiny pellets are placed in the tumor using devices, including needles or catheters. The isotopes give off radiation as they decay, which damages nearby cancer cells.
As an alternative method for treating some types of breast cancer, partial breast irradiation uses a catheter to deliver radiation to the tumor site and lumpectomy cavity.
External Radiation Therapy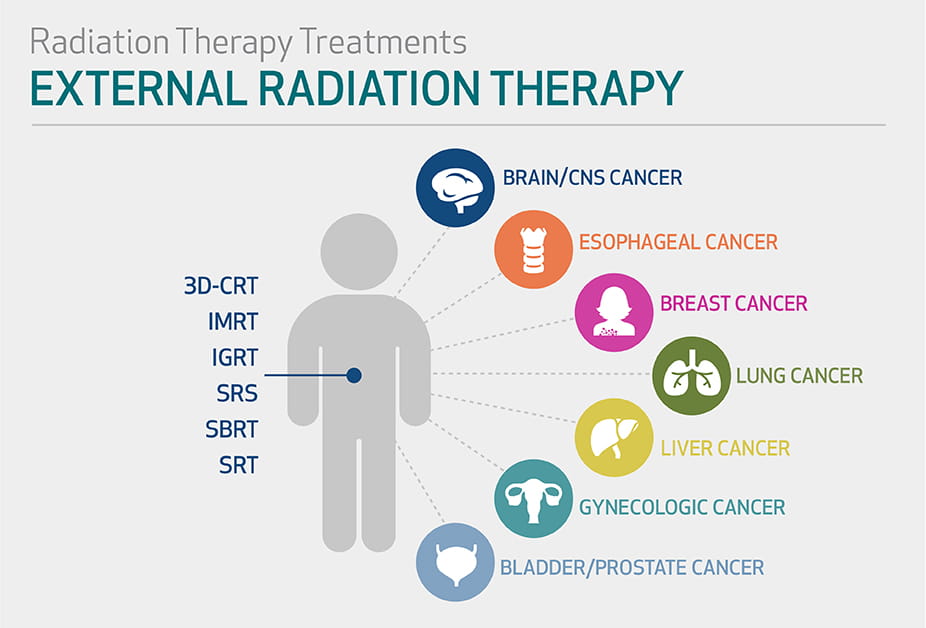 External radiation therapy uses external beams to damage cancer cells. It may be used to treat:
There are several different types of external radiation therapy.
Types of External Beam Radiation Therapy
Three-Dimensional Conformal Radiation Therapy (3D-CRT)
Three-dimensional conformal radiation therapy (3D-CRT) uses computer software and advanced machines to deliver radiation to precisely shaped targets in sites containing a tumor, including the brain, breast, gastrointestinal area, head and neck, liver, lung and prostate.
Intensity-Modulated Radiation Therapy (IMRT)
Intensity-modulated radiation therapy (IMRT) uses hundreds of radiation beam-shaping devices to deliver a single dose. The radiation beam intensity can change to allow different tumor areas or nearby tissues to receive varying radiation doses. A computer program calculates the number of beams and angles needed in sites, including the prostate, head and neck, central nervous system, breast, thyroid, lung and gastrointestinal area.
Image-Guided Radiation Therapy (IGRT)
Image-guided radiation therapy (IGRT) uses repeated CT, MRI or PET scans that are performed during treatment to increase target accuracy and spare normal tissue.
Stereotactic Radiosurgery (SRS)
Stereotactic radiosurgery (SRS) uses accurate image-guided tumor targeting and patient positioning to deliver high radiation doses to the brain and lungs while limiting damage to normal tissue.
Stereotactic Body Radiation Therapy (SBRT)
Similar to stereotactic radiosurgery, stereotactic body radiation therapy (SBRT) delivers radiation therapy to small, isolated tumors but in fewer sessions using smaller radiation fields and higher doses at sites, including the lungs, liver, abdomen, spine, prostate, breast and head and neck.
Radiation Therapy Technologies Our Experts Use
TrueBeam – delivers powerful, accurate and fast image-guided treatments
Novalis – an image-guided system that precisely forms a radiation beam around a tumor while protecting the healthy tissue
TomoTherapy – confirms a patient's tumor before treatment and precisely delivers radiation therapy
Varian Clinac 21EX – provides accurate, full-dose ranges for intensity-modulated radiation therapy (IMRT) and image-guided radiation therapy (IGRT)
Phillips CT Simulator – provides precise and flexible scanning and dosing delivery
Varian High Dose Rate (HDR) Afterloader – includes a computer-based management system allowing for proper placement, replacement and dosing