Head, Neck & Thyroid Cancer Treatment & Surgery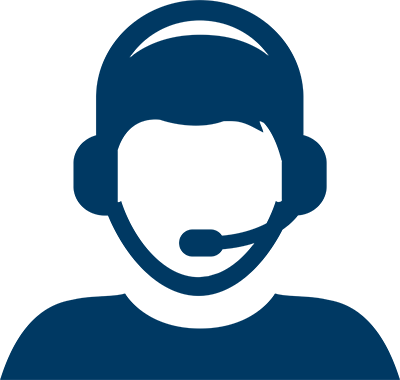 Let Us Help You Find A Doctor
Let Us Help You Find A Doctor
Find a Head & Neck Cancer Specialist
Experts at Houston Methodist offer the latest and most advanced treatment options in head and neck cancer care, including minimally invasive procedures, targeted radiation therapy and reconstructive surgery. Our goal is to provide effective care while preserving the function and structure of areas affected by head and neck cancer or its treatment.
We provide advanced cancer care at seven locations across the Greater Houston area, allowing you or your loved one to receive treatment close to home or work.
Our Approach to Head & Neck Cancer Treatment
Our team of head and neck cancer experts provide the most advanced therapies available to ensure you receive the best possible outcome.
The benefits of choosing our head and neck cancer care team include:
Radiation oncologists with a history of offering state-of-the-art therapies designed to precisely target your tumor and limit radiation exposure to disease-free tissue

Renowned surgical oncologists who specialize in minimally invasive robotic procedures, leaving patients with less pain and fewer complications

Expert reconstructive surgeons who work with your surgical oncologist to develop plans to restore form and function of areas of the head or neck affected by cancer or its treatment

Clinical trials offering potentially promising cancer treatments not available to the general public
Head & Neck Cancer Treatment Options We Offer
Our cancer experts work as a team to design the most effective head and neck cancer care plan for you, which may include one or more of the following treatments:
Head & Neck Cancer Surgery
Depending on the exact type of head and neck cancer and its stage, one of the following surgical procedures may be used to treat it:
Transoral endoscopic surgery – endoscopic removal of a laryngeal or pharyngeal tumor
Neck dissection – removal of entire lymph node groups from the neck
Glossectomy – removal of all or part of the tongue
Laryngectomy – removal of a portion of the voice box (larynx) or total voice box removal
Total laryngopharyngectomy – removal of the voice box and pharynx (upper throat)
Mandibulectomy – removal of part or all of the mandible (jawbone)
Parotidectomy – removal of part or all of the parotid gland on one side of the face
Pharyngectomy – removal of part of the pharynx (throat)
Submandibular gland resection – removal of a submandibular salivary gland beneath the lower jaw
Transoral robotic surgery – robotic surgery to remove tumors of the oropharynx, or the portion of the throat at the back of the mouth
Our expert surgeons aim to perform minimally invasive surgical procedures to remove head and neck tumors whenever possible.
Reconstructive Surgery for Head & Neck Cancer
The head and neck is a sensitive area that includes many organs and structures needed for swallowing, speaking and more.
When head and neck cancer or its treatment affects these functions, our surgical oncologists pair closely with reconstructive surgeons to design a treatment plan that restores the form and function of the head and neck as effectively as possible.
Radiation Therapy for Head & Neck Cancer
Radiation therapy uses high-energy rays to kill cancer cells in a specific area of the head or neck.
It's sometimes used after surgery to destroy any remaining cancer cells in the head and neck area. It's also sometimes combined with chemotherapy to avoid removing important structures, such as the voice box during a laryngectomy to treat advanced laryngeal cancer.
At Houston Methodist, our radiologists have a history of advancing the way oncologists deliver radiation therapy. More than 20 years ago, we revolutionized head and neck cancer treatment by becoming the first health care provider worldwide to offer intensity-modulated radiation therapy (IMRT) to more precisely pinpoint tumors.
In addition to IMRT, our experts also use brachytherapy and image-guided radiation therapy (IGRT) to more precisely target a head and neck tumor, limiting radiation exposure to the surrounding disease-free tissue.
Radioactive Iodine Therapy for Thyroid Cancer
To precisely target a thyroid tumor or treat thyroid cancer that has spread to surrounding lymph nodes and other areas of the body, our experts use large doses of radioactive iodine. This is a type of targeted radiation therapy since thyroid cells, specifically, pick up the radioactive iodine.
Chemotherapy for Head & Neck Cancer
Chemotherapy uses drugs to kill cancer cells. It's sometimes combined with radiation therapy to avoid surgery for cancers that affect important structures needed for speaking or swallowing. For advanced head and neck cancers, chemotherapy is sometimes combined with radiation and surgery to effectively treat the cancer.
Targeted Therapy for Head & Neck Cancer
Targeted therapy is a treatment option that uses drugs to target molecules that cancer cells need to survive.
For certain types of head and neck cancer, a protein called epidermal growth factor receptor (EGFR) may be targeted as part of treatment.
Choose a Doctor at One of Our Locations