Houston Methodist Neal Cancer Center at Baytown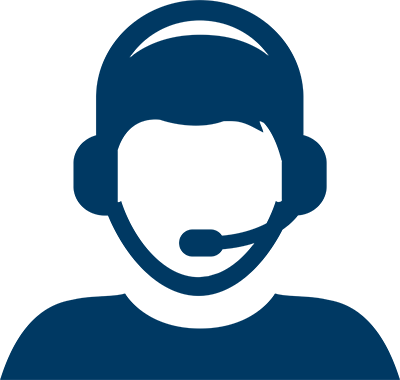 Let Us Help You Find A Doctor
Let Us Help You Find A Doctor
We believe there's a better approach to cancer care — one that heals all of you.
At Houston Methodist Dr. Mary and Ron Neal Cancer Center at Baytown, we treat every aspect of your cancer. Leading oncologists work with our specialists across disciplines to minimize cancer's effects on major organs. Our compassionate and supportive care team provides residents of Baytown with expert cancer services — including screenings, genetic testing, diagnostics, cutting-edge treatments and technology, access to clinical trials and patient support.
We're the only facility in Baytown accredited by the American College of Surgeons - Commission on Cancer (CoC). Facilities achieve such accreditation after proving commitment to providing high quality, coordinated care to the local community, complying with CoC standards.
Why Choose Houston Methodist Neal Cancer Center at Baytown
The benefits of choosing our cancer care team at Baytown include:
Expert cancer care close to home
A team of specialists that works together to design and deliver the most effective treatment plan for you
Personalized treatment plans that leverage the most advanced technology and techniques available
Oncology nurse navigators who provide support through and beyond your recovery
Dedicated rehabilitation and nutrition specialists
Infusion therapy suites
Screenings and educational events to help prevent cancer
High-risk programs for lung cancer and breast cancer
Through these efforts, we ensure you or your loved one receives the best possible care — close to home.
Access to Cutting-Edge Clinical Trials Close to Home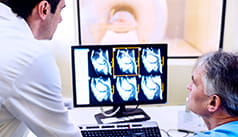 Our physicians support numerous cancer-specific clinical trials, meaning you may have access to new and potentially promising treatments that aren't available elsewhere.
Cancers We Treat at Houston Methodist Neal Cancer Center at Baytown
See a complete list of cancers treated at all of our hospitals.
We offer a wide variety of treatment options including surgery, systemic therapies and innovative radiation therapies. Unlike other cancer centers, we perform advanced surgery procedures in Baytown, so you can get comprehensive cancer care close to home.
Oncology Nurse Navigators
Your oncology nurse navigators are available to enhance your care by guiding you through the cancer care process from diagnosis through survivorship.
Alyssa Sheffield, MSN, APRN, FNP-C, OCN – Baytown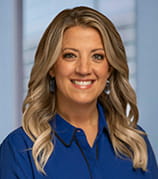 As an oncology nurse practitioner, Alyssa is committed to serving oncology patients throughout their cancer journey from diagnosis through survivorship. She is passionate about providing patient education to ensure patients understand their diagnosis and treatment plan, empowering them to play an active, informed role in their treatment. Alyssa strives to be compassionate and supportive of all patients. She serves as an advocate to ensure they feel included as part of the medical team and that their decisions are respected to align with their treatment goals. She is also passionate about educating patients and their families about cancer prevention and the importance of undergoing appropriate cancer screenings and living a healthy lifestyle. You can reach Alyssa at 281.420.7394.
Jamie Nava, BSN, RN, OCN – Baytown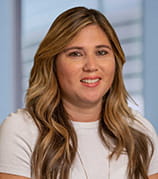 Jamie is an oncology-certified nurse with over 14 years of oncology experience and 17 years of direct patient care. She obtained her Bachelor of Science in Nursing from the University of Texas in Arlington. Jamie is devoted to helping cancer patients navigate their journey from diagnosis to survivorship. She acts as an advocate for the patients and their families by attending patient-physician meetings and assisting to clear any barriers that may delay or prevent treatment. She provides education and resources to patients and their families so they can make informed decisions about their diagnosis and treatment. Jamie looks forward to working closely with you and your family throughout your cancer journey. You can reach Jamie at 346.292.1531.
Leading Cancer Care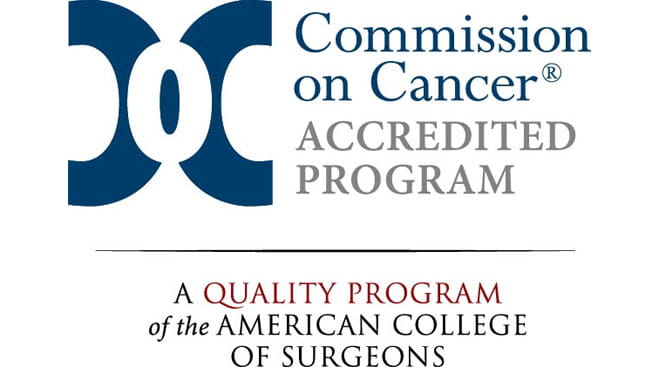 As an American College of Surgeons Commission on Cancer-accredited facility, we adhere to comprehensive quality standards that guide treatment and ensure patient-centered care. As part of our accreditation, we must complete a critical self-assessment that leads to quality improvements and innovations in patient care.
Learn more >
The National Accreditation Program for Breast Centers (NAPBC) represents a consortium of national, professional organizations dedicated to the improvement of the quality of care and monitoring of outcomes of patients with diseases of the breast. Learn more >
---