Houston Methodist Cancer Center at Baytown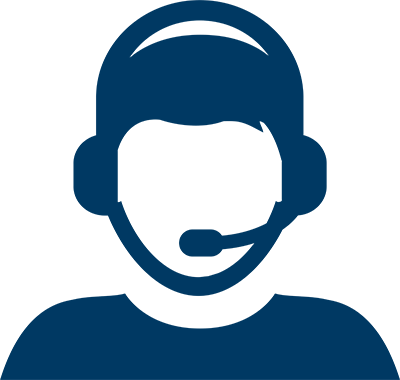 Let Us Help You Find A Doctor
Let Us Help You Find A Doctor
Accredited by the Commission-on-Cancer, we are committed to the best possible cancer care for local area residents
Houston Methodist Baytown Hospital is the only facility in Baytown accredited with the American College of Surgeons - Commission on Cancer (CoC). Facilities achieve such accreditation after proving commitment to providing the best cancer care and complying with CoC standards. We meet these standards by providing a vast scope of high quality, specialized services — screenings, diagnostics, genetic testing, advanced technology, access to clinical trials, and patient support — near your home.
For more than 30 years, our compassionate and supportive team has guided patients through cancer treatment and survivorship. Our Houston Methodist Cancer Center at Baytown expansion project completed in 2019 was designed to further meet the growing needs of the Baytown community and provide leading-edge cancer care. The project included the addition of new infusion therapy suites for medical oncology patients, as well as radiation oncology and improved conference and education facilities for patients and physicians.
Our experts, including medical oncologists, radiation oncologists, surgeons, oncology nurses and diagnostic imaging technicians, use the most advanced technology and techniques, providing targeted and focused treatments near your home. Dedicated rehabilitation and nutritional specialists, as well as our oncology nurse navigators, will accompany you through survivorship, ensuring you receive the select care, support and resources you need.
Additionally, we are committed to cancer prevention by offering screenings and educational events. We also offer lung cancer and breast cancer high-risk programs designed to help patients prevent these diseases with nutrition, education, genetic counseling, and disease surveillance.

Cancers Treated at Houston Methodist Cancer Center at Baytown:


See a complete list of cancers treated at all of our hospitals.

We offer a wide variety of
treatment options
including surgery, systemic therapies, and innovative radiation therapies. Unlike other cancer centers, we perform advanced surgery procedures in Baytown, so you do not have to travel far for the most comprehensive care.
---
Oncology Nurse Navigators
Your oncology nurse navigators are available to enhance your care by guiding you through the cancer care process from diagnosis through survivorship. Please contact your nurse navigators at Houston Methodist Cancer Center:
Brenda Gates, BSN, RN, OCN, CN-BN, RN-BC — Baytown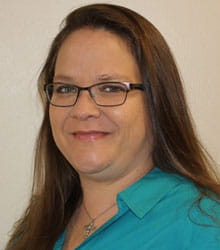 Brenda has more than 11 years of experience in direct patient care and over 5 years of oncology experience in an in-patient medical-surgical unit. She has received extensive education in chemotherapy administration. Brenda earned a Bachelor of Science in Nursing from Lamar University, an associate degree in nursing from Lee College and earned certification as a medical assistant from the Texas School of Business. She brings a passion for oncology nursing and patient education and serves as an advocate for patients and their families. Brenda assists patients from diagnosis through survivor care with a full range of services, including attending patient-physician meetings, assisting patients and their families with financial and insurance-related matters, helping to arrange transportation to appointments and treatments, and serving as a source of patient education and support. Brenda is dedicated to helping you and your family through your cancer journey. You may reach Brenda by calling 346.292.1531.
Alyssa Sheffield BSN, RN, OCN — Baytown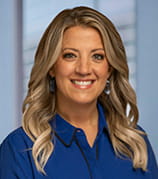 Alyssa is an oncology certified nurse with over 8 years of nursing experience primarily in oncology. She obtained her Bachelor of Science degree in Nursing from Texas Woman's University in Houston, TX. As an oncology nurse navigator at Houston Methodist Baytown, she serves patients with many types of cancer diagnoses and is there to help guide patients from diagnosis through survivorship. She is an advocate for her patients and provides the education, support, and resources they need to understand and make informed decisions about their diagnosis and treatment. Alyssa looks forward to working with you and your family and to support you through this difficult time of receiving a cancer diagnosis. You can reach Alyssa at 281.420.7394.
Leading Cancer Care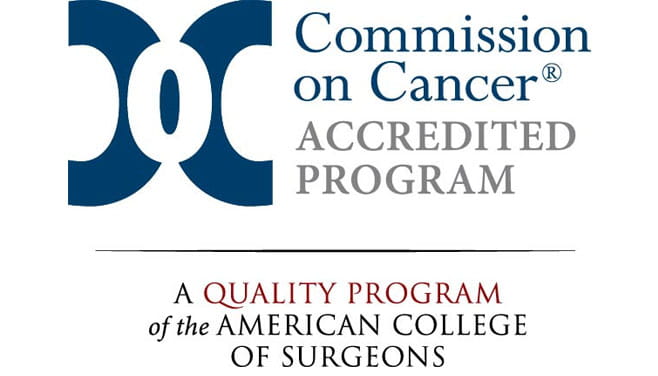 As an American College of Surgeons Commission on Cancer-accredited facility, we adhere to comprehensive quality standards that guide treatment and ensure patient-centered care. As part of our accreditation, we must complete a critical self-assessment that leads to quality improvements and innovations in patient care.
Learn more >
The National Accreditation Program for Breast Centers (NAPBC) represents a consortium of national, professional organizations dedicated to the improvement of the quality of care and monitoring of outcomes of patients with diseases of the breast. Learn more >
---
Diagnosis & Treatment Options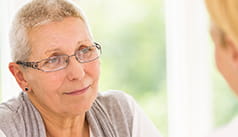 Houston Methodist Cancer Center at Baytown is committed to offering the most advanced cancer treatments available. We believe in a proactive and preventive approach to cancer that includes understanding your risk factors and engaging in proper screening. If we do find cancer, we are here to guide you through every step of your journey.
Learn more >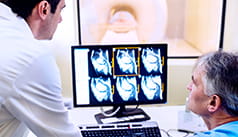 Our approach to cancer research revolves around a team of physicians, research scientists, staff and pharmacists. By offering access to clinical trials in the community, we have extended our reach for our patients. Qualified patients can participate in clinical trials that include access to novel medications and options unavailable outside of the research setting.
Learn more >