Houston Methodist Cancer Center at Baytown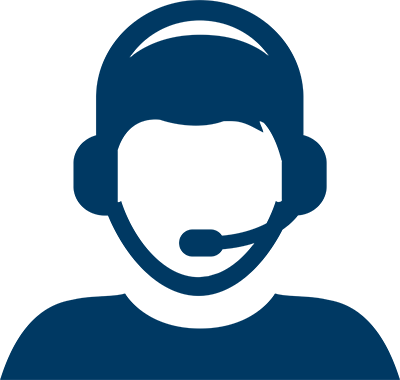 Let Us Help You Find A Doctor
Providing compassionate care from diagnosis through survivorship in Baytown.
For more than 30 years, our compassionate and supportive team at Houston Methodist Cancer Center at Baytown has guided patients through treatment and survivorship.
The recently completed expansion project at the Cancer Center in Baytown was designed to further meet the growing needs of the community and provide truly leading edge cancer care. The project included the addition of new infusion therapy suites for medical oncology patients, as well as radiation oncology and improved conference and education facilities for patients and physicians.
Our experts, including doctors,
medical oncologists, radiation oncologists, oncology nurses
and diagnostic imaging technicians, treat and manage cancer complications and use the most advanced radiation and imaging technology, providing targeted and focused treatments near your home. Dedicated rehabilitation and nutritional specialists, as well as our patient navigator, will accompany you through survivorship, ensuring you receive the select care, support and resources you need.
Additionally, we are committed to cancer prevention by offering
screenings, educational events, support groups, clinical trial access and genetic testing close to home
.
Cancers Treated at Houston Methodist Cancer Center at Baytown:
See a complete list of cancers treated at all of our hospitals.

We offer a wide variety of
treatment options
including surgery, systemic therapies, and innovative radiation therapies.
---
Oncology Nurse Navigator
Your oncology nurse navigator is available to enhance your care by guiding you through the cancer care process from diagnosis through survivorship. Please contact your nurse navigator at Houston Methodist Cancer Center:
Stephanie Kent, BSN, RN-BC — Baytown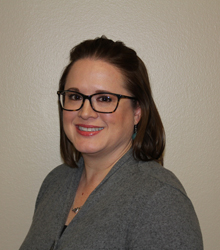 Stephanie holds a Bachelors of Science degree in Nursing and is a board certified Registered Nurse with over 10 years experience encompassing surgery and oncology care. She is excited to bring her passion for oncology nursing to the Nurse Navigator role at Houston Methodist Baytown. Patient education is extremely important to Stephanie. She feels very strongly that patients should be empowered to not only understand their diagnosis and treatment options, but to also have an active role in treatment decisions. Stephanie looks forward to establishing a relationship with you and your loved ones and helping you through your cancer care journey. You can reach Stephanie at 346-292-1531.
April Pichon, MSSW, MBA, LCSW, OSW-C — Baytown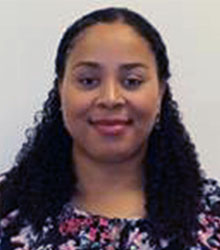 April is a licensed clinical social worker with an oncology certification. She joined Houston Methodist with more than 10 years of experience working with cancer patients. April earned her Masters of Science in Social Work from The University of Texas and holds her MBA from Our Lady of the Lake University. April is available to help ease the burdens that cancer often causes by providing counseling and referrals to community resources for assistance with transportation, finances, and other barriers to care. April can also help with Advance Directives (Living Will and Medical Power of Attorney). In addition to helping patients she provides support to families and has extensive experience working with children of cancer patients. For support and assistance call April at 281.420.8618
Karen Batiste, MSN-ED, RN-CMSRN — Baytown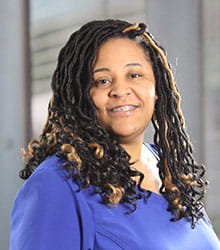 Karen joined Houston Methodist Cancer Center at Baytown this year with 10 years of Nursing Experience and 7 years of oncology experience with a focus in hematologic cancers. Karen holds a Master's degree in nursing education and has her certification in Medical Surgical Nursing. She is excited to be a part of the oncology team here at Houston Methodist Baytown. Karen enjoys educating patients on their diagnosis and treatment so they can make the best informed decisions. You can reach Karen at 281-420-7394
Leading Cancer Care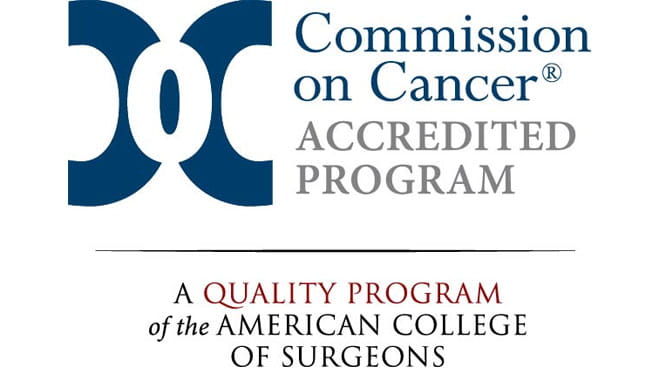 As an American College of Surgeons Commission on Cancer-accredited facility, we adhere to comprehensive quality standards that guide treatment and ensure patient-centered care. As part of our accreditation, we must complete a critical self-assessment that leads to quality improvements and innovations in patient care.
Learn more >
The National Accreditation Program for Breast Centers (NAPBC) represents a consortium of national, professional organizations dedicated to the improvement of the quality of care and monitoring of outcomes of patients with diseases of the breast. Learn more >
---
Share: