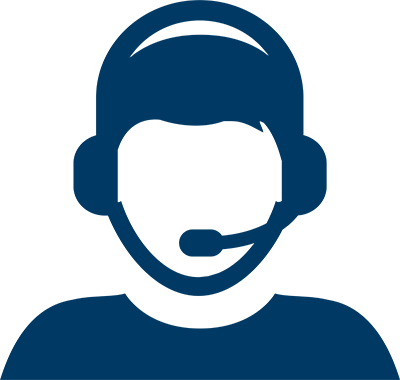 Let Us Help You Find A Doctor
Let Us Help You Find A Doctor
Find a Specialist Near You
Houston Methodist's specialists are leaders in treating prostate cancer and are committed to delivering expert care in a compassionate, collaborative and innovative environment.
We provide prostate cancer care at each of our seven locations across the Greater Houston area, allowing you or your loved one to receive treatment close to home or work.
Why Choose Houston Methodist for Prostate Cancer Treatment
The benefits of choosing our prostate cancer care team include:
Experts, including medical, surgical and radiation oncologists, who routinely consult to provide each patient with exceptional and personalized care
Advanced diagnostics and treatment options, including robotic and minimally invasive procedures that reduce pain, speed recovery and maintain quality of life
Reconstructive surgeons who help restore the structure and some amount of function to areas affected by prostate cancer and its treatment
Oncology nurse navigators who guide you through your prostate cancer care

—

from diagnosis through survivorship
Access to clinical trials offering potentially promising prostate cancer treatments not available to the general public
Support through and beyond your recovery

A robust prostate cancer screening program, including a prostate-specific antigen test
Additionally, our dedication to quality patient care attracts the world's leading doctors, surgeons and researchers to Houston Methodist.
About Prostate Cancer
What Are the Risk Factors for Prostate Cancer?
Your risk of developing prostate cancer may be increased if you have one or more of the following risk factors:
Age – more common in men older than 50
Family history of prostate cancer
Race – African-American men have a higher incidence rate
Being overweight
If you have a higher risk, it does not mean you will get prostate cancer, however.
How Is Prostate Cancer Screened?
The two tests commonly used to screen for prostate cancer include:
Digital rectal exam (DRE) – performed during physical examinations for men older than 50. Your doctor inserts a lubricated, gloved finger into the lower part of your rectum to feel the prostate for lumps or other abnormalities
Prostate-specific antigen (PSA) test – a blood test that measures levels of PSA, an enzyme prostate cells produce. Having higher levels of this enzyme may be a sign of prostate cancer.
What Are the Symptoms of Prostate Cancer?
Prostate cancer symptoms include:
Inability to pass urine
Difficulty starting or stopping urine flow
Needing to urinate often, especially at night
Weak urine flow
Urine flow that starts and stops
Pain or burning during urination
Difficulty having an erection
Blood in urine or semen
Lower back, hip or upper thigh pain
Erectile dysfunction
Consult with your doctor if you notice one or more of these symptoms.
How Is Prostate Cancer Diagnosed?
If prostate cancer is suspected, your doctor may use one or more of the following tests to further study your condition:
Transrectal ultrasound

–

an ultrasound probe is inserted into the rectum to check for prostate abnormalities
Transrectal ultrasound with MRI – a 3-D image that more precisely identifies prostate tumors and pinpoints biopsy sites. The increased accuracy of this procedure means as many as one-third of patients may opt for surveillance and avoid surgery
Transrectal biopsy – a needle inserted through the ultrasound probe into the prostate removes tissue samples from several different areas of the gland, which are examined for cancer cells
What Are the Treatment Options for Prostate Cancer?
Houston Methodist's experts work as a team to offer the most advanced prostate cancer treatment options, including robotic surgery and minimally invasive procedures. Our goal is to provide effective treatments, while preserving healthy tissue and cells.
Choose a Doctor at One of Our Locations