Prostate Cancer Treatment Options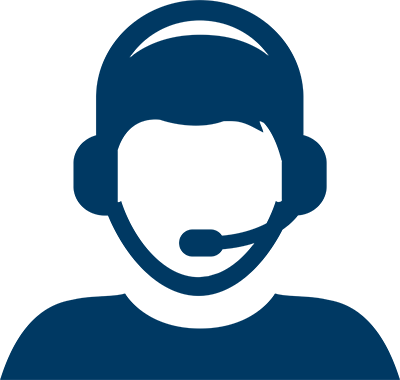 Let Us Help You Find A Doctor
Let Us Help You Find A Doctor
Find a Prostate Cancer Specialist

Choose a Cancer Center Location
Known for excellence in prostate cancer care, our cancer doctors and urologists treat both early-stage and advanced cancers. Your cancer doctor will work with you and alongside a team of experts to evaluate and determine the prostate cancer treatment that's best for you and your specific condition.
We provide advanced prostate cancer treatments at each of our seven locations across the Greater Houston area, allowing you or your loved one to get care close to home or work.
Our Approach to Prostate Cancer Treatment
Houston Methodist offers high-intensity focused ultrasound (HIFU), the most advanced prostate cancer treatment available in the U.S. Urologists at our Texas Medical Center and West Houston locations are trained in this minimally invasive, outpatient procedure, which precisely destroys cancer cells and spares tissue, while speeding recovery and reducing side effects and complications.
Candidates for the procedure could include:
Men suffering from recurrent cancer who have not succeeded with radiation therapy
Elderly men with aggressive disease with higher incontinence risk
Men who are newly diagnosed with early cancer
Men who are concerned about radiation risks
In addition to radiation treatment for prostate cancer, Houston Methodist urologists perform traditional and robotic prostate cancer surgery. We were the first in Texas to perform robotically assisted prostate surgery more than a decade ago, and our urologists have treated thousands of patients, which has established Houston Methodist as a destination for prostate cancer treatment.
Our doctors also offer retzius-sparing robotic prostate surgery, which keeps the bladder intact while the prostate is removed. This procedure reduces the side effects experienced after a traditional robotic prostate surgery, such as incontinence, as well as the time it takes to recover from surgery. We offer this procedure at our Texas Medical Center and West Houston locations.
We're also dedicated to improving prostate cancer treatments, and our physician-scientists are studying and developing new therapies to help people around the world.
Prostate Cancer Treatment Options We Offer
Radiation, which can cause incontinence and erectile dysfunction

External radiation therapy: radiation rays are directed at your prostate
Internal radiation therapy, known as brachytherapy: radioactive seeds are placed in the tumor

Surgery – the prostate and surrounding tissue is removed through small incisions, which can cause temporary incontinence and erectile dysfunction

Retzius-sparing robotic prostate surgery – removes the prostate while preserving surrounding tissue, reducing side effects such as incontinence

High intensity focused ultrasound (HIFU) – sound waves are aimed at the prostate and concentrated on cancer cells, which are destroyed while preserving urinary and sexual function
Reconstructive surgery – can help restore the structure and some amount of function to areas affected by prostate cancer and/or prostate cancer treatment
Choose a Doctor at One of Our Locations