About
The Houston Methodist Trainee Alumni Association was established in 2016 to reconnect those who have trained in a clinical or research capacity at Houston Methodist Hospital. The alumni association hopes to establish a site and an organization that continues to support the hospital's mission by providing updates to institutional events, educational programs, and opportunities for all to reengage with alumni from various programs at Houston Methodist.
As we continue to strengthen the association, changes will be coming to the web site, featuring quick, searchable access to the entire alumni database, links to CME and other continuing education opportunities, as well as updates on important Houston Methodist news. The association will be strengthened and sustained by allowing members to contribute content, send e-mail, and register for events.
We look forward to welcoming you back to Houston Methodist through this association and look forward to sharing your stories. At your earliest opportunity, please log in, update your directory listing, and take a look around. If you require any assistance, please do not hesitate to contact us at
alumniinfo@houstonmethodist.org
.
We welcome any feedback you may have as we continue to develop our online site and celebrate this remarkable chapter in Houston Methodist's strong history.
Welcome from Weston Hickey, MD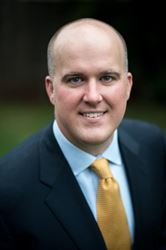 It's my pleasure to welcome you to the newly established Houston Methodist Trainee Alumni Association! By completing your respective training at Houston Methodist, you are recognized as a member of a renowned group of medical professionals committed to Leading Medicine.
Continue reading >