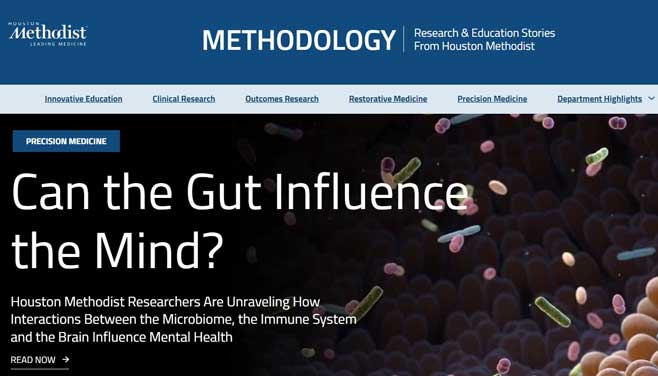 Methodology
Methodology, the source of research and education news for Houston Methodist, is now a digital-first publication. Our award-winning magazine highlights the groundbreaking research and innovative tools developed by our scientists and clinicians.
Discover our online publication.
Sign up today to receive your free subscription to Methodology and learn how Houston Methodist is leading medicine.
Past Issues
(PDF versions)