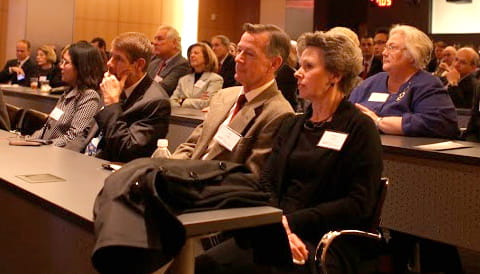 Search our offerings of courses, conferences, seminars, and continuing education offering
CME credit
that showcase excellence in teaching and the advancement of science of medicine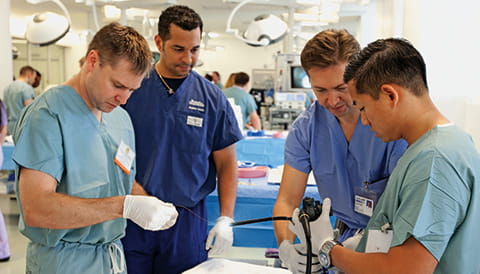 MITIE
trains today's clinicians with hands-on courses and provides the resources they need to develop the procedural skills they need to deliver the highest quality and safest care to their patients.
Grand Rounds
Houston Methodist holds regularly scheduled grand rounds in a number of clinical disciplines, including neurology and neurosurgery. These one-hour sessions are open to medical staff and employees of Houston Methodist.
For Residents & Fellows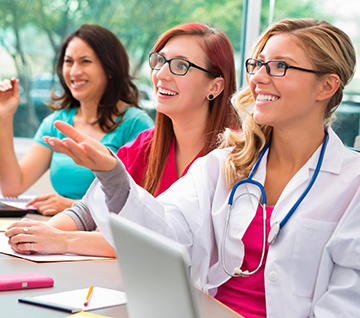 Graduate Medical Education
Houston Methodist Hospital has a long tradition of training physicians in various medical and surgical specialties. In April 2005, Houston Methodist Hospital received accreditation for the first sponsored program in pathology. The development of the graduate medical education (GME) programs has been a great success, now with 36 programs accredited by the Accreditation Council for Graduate Medical Education (ACGME) and 6 Graduate Medical Education Committee (GMEC)-sponsored (non-ACGME) programs.
---
For Medical Students
Medical Student Rotations
Medical student rotations at Houston Methodist give residents the proper amount of time and responsibility needed to achieve and surpass their professional goals. They learn in a variety of settings, such as working with inpatient teams and one-on-one with subspecialists. Our rotations provide in-depth, hands-on experience in a range of fields:
Texas A&M University Engineering Medicine School (EnMed) at Houston Methodist Hospital
Texas A&M University Engineering Medicine School (EnMed) at Houston Methodist Hospital is an integrated educational and research medical school with a focus on innovation and entrepreneurship. This program prepares professionals with the clinical skills to diagnose symptoms and treat patients, along with the engineering mindset to solve problems, invent new technologies and rapidly move these innovative ideas to practice in patient care.
---