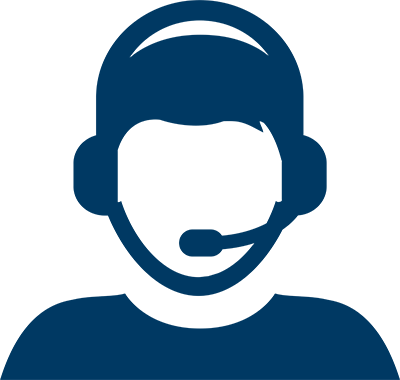 Let Us Help You Find A Doctor
Let Us Help You Find A Doctor

Our Approach to Treatment
Houston Methodist's specialists provide the most advanced care available primarily for women, but also men, with breast cancer. We create personal connections with our patients to ensure each one receives expert care in an atmosphere filled with collaboration, research and compassion.
Houston Methodist's experts, nurses and staff have decades of experience in studying and treating all breast cancer stages. We will make you as comfortable as possible, consult with you and your doctor and develop the best treatment plan for you based on your lifestyle and goals. Our objective is to provide the most effective treatments, while preserving healthy tissue and cells.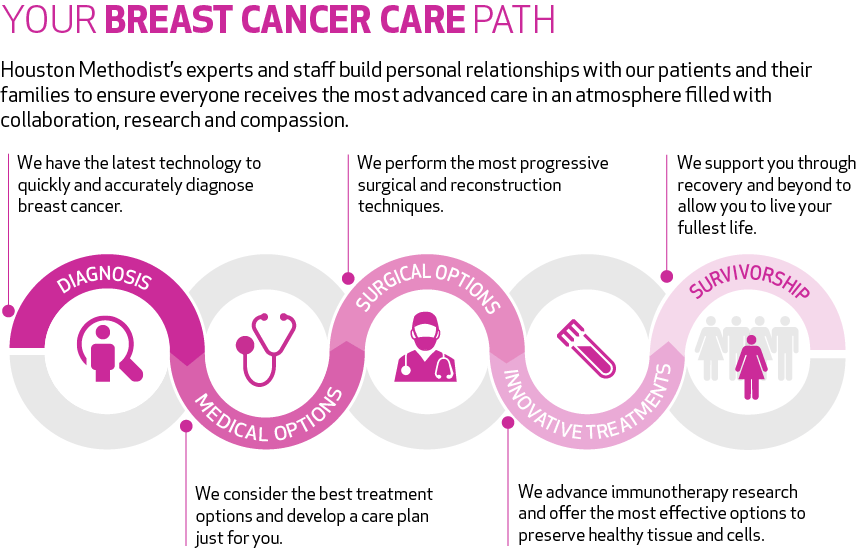 Specialists, including medical, surgical and radiation oncologists and plastic surgeons, routinely consult to guarantee each patient receives personalized care. Our breast cancer coordinator will arrange meetings with the doctors and staff who will provide the treatments and services you need.
Additionally, our physician-scientists conduct clinical trials to advance breast cancer treatments and chemotherapy-induced effects. Ask your doctor about our research.
We also provide genetic and nutritional counseling, psychosocial support and massage therapy to help you through treatment.
Choose a Doctor at One of Our Locations
High Risk Program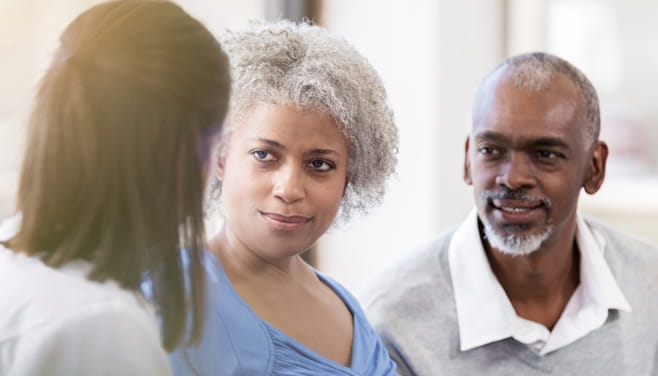 Our High Risk Program offers specialized care to individuals who are at higher than average risk of developing certain types of cancers that are frequently associated with a hereditary cancer syndrome.
Learn more >
Triple Negative Breast Cancer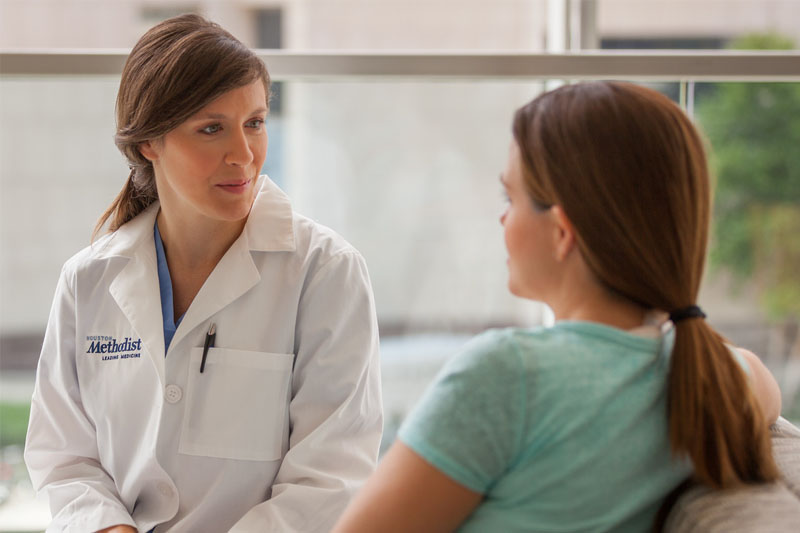 Our Triple Negative Breast Cancer Clinic offers a multidisciplinary medical approach to treat this most aggressive form of breast cancer, including medical oncology, radiation oncology, radiology, surgery and psychosocial support.
Learn more >
---
Latest News
Upcoming Events
Share: