Head, Neck & Thyroid Cancer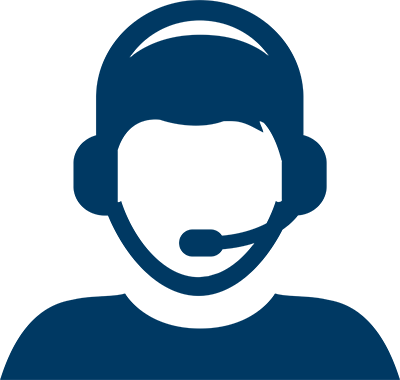 Let Us Help You Find A Doctor
Let Us Help You Find A Doctor
Find a Head & Neck Cancer Specialist

Houston Methodist's specialists use a team-based approach to diagnose and treat head and neck cancers, including thyroid cancer, oral cancer, pharyngeal (throat) cancer and laryngeal cancer.
We provide advanced cancer care at seven locations across the Greater Houston area, allowing you or your loved one to receive treatment close to home or work.
Why Choose Houston Methodist for Head & Neck Cancer Treatment
Our cancer experts are committed to ensuring that you or your loved one receives expert care in an atmosphere filled with compassion, teamwork and innovation.
The benefits of choosing our head and neck cancer care team include:
A team of cancer experts, including medical, surgical and radiation oncologists, reconstructive surgeons and rehabilitation therapists, who work together to design a head and neck cancer treatment plan tailored to your unique condition and lifestyle needs
Advanced diagnostics and treatment options, including minimally invasive procedures and targeted radiation therapy
Oncology nurse navigators who guide you through your cancer care — from diagnosis through survivorship
Support through and beyond your recovery
Our renowned surgical oncologists and reconstructive surgeons specialize in minimally invasive robotic procedures, reducing the complications and pain that can sometimes accompany cancer surgery. Additionally, our internationally known researchers are advancing treatments to ensure the best possible outcomes.
Access to Cutting-Edge Clinical Trials Close to Home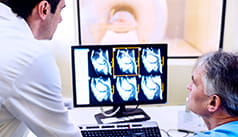 Our physicians support numerous cancer-specific clinical trials, meaning you may have access to new and potentially promising treatments that aren't available elsewhere.
David Hammerle — Tonsil Cancer Survivor
David's devotion to developing and following work processes helped him stay on top of everything he needed to do to fight his throat cancer. He also maintained unwavering positivity by wearing a different Hawaiian shirt to each of his 35 chemotherapy treatments — and gratefulness for his doctors and their expertise. He looks forward to his follow-up appointments because they continue to reveal he's healthy and disease-free.
About Head & Neck Cancers
What Are the Types of Head & Neck Cancer?
There are several types of head and neck cancer, including:
Oral cancer – develops on the lips, gums, area behind the molars or wisdom teeth, inside the cheeks, floor and roof of the mouth and the tongue
Laryngeal cancer – occurs in the voice box and vocal cords
Pharyngeal (throat) cancer – develops in the tube inside the neck that starts behind the nose and ends at the top of the esophagus
Thyroid cancer – occurs in the gland in the front of the neck below the voice box
What Causes Head & Neck Cancer?
Although the exact causes of head and neck cancers are unknown, there are several factors that may increase the risk of developing these cancers.
The different types of head and neck cancers have different risk factors.
Thyroid Cancer Risk Factors
Radiation exposure, particularly to the neck
Family history of thyroid cancer, goiter (swollen thyroid gland) or colon growths
Aging
Low iodine diet
Oral Cancer Risk Factors
Smoking
Chewing tobacco
Excessive alcohol use
Prolonged sun exposure
Laryngeal Cancer Risk Factors
Human papillomavirus (HPV) infection increases disease risk
Throat Cancer Risk Factors
Human papillomavirus (HPV) infection increases disease risk
What Are the Symptoms of Head & Neck Cancer?
Head and neck cancer symptoms include:
A lump or swelling in the neck
A sore in the mouth that won't heal (the most common symptom) or easily bleeds
A lingering red or white patch in the mouth
Frequent nosebleeds, persistent nasal congestion or chronic sinus infections
Unabating sore throat, hoarseness or voice change
Persistent neck, throat or ear pain
Blood in the sputum
Difficulty chewing, swallowing or moving the jaws or tongue
Numbness in the tongue or other areas of the mouth
Loosening teeth
Dentures that no longer fit
Mole changes or discoloration or an ever-present crusting or open sore
Keep in mind that these symptoms can also indicate conditions other than head and neck cancer, such as an infection or a goiter (swollen thyroid gland). Contact your doctor if you are experiencing any of these symptoms so the cause can be diagnosed and treated promptly.
How Is Head & Neck Cancer Diagnosed?
If your doctor suspects head and neck cancer, one or more of the following tests may be recommended:
Blood and urine tests – used to help determine if your thyroid is working properly and to detect molecules that indicate cancer (tumor markers)
Endoscopy – which uses a thin, flexible tube with a light to visualize your pharynx or throat
Biopsy – uses a very thin needle to collect a tissue sample that can then be further analyzed under a microscopy by a pathologist
Imaging tests, including X-rays, ultrasound, magnetic resonance imaging (MRI) and computed tomography (CT) and positron emission tomography (PET) scans
What Are the Treatment Options for Head & Neck Cancer?
Choose a Doctor at One of Our Locations