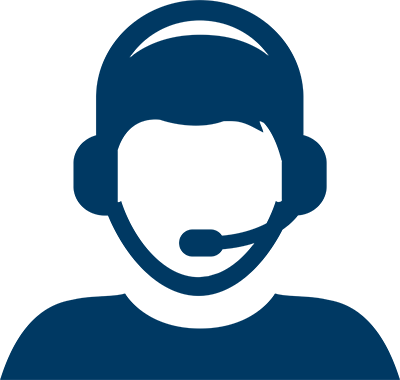 Let Us Help You Find A Doctor
Let Us Help You Find A Doctor
Find a Testicular Cancer Specialist

Choose a Cancer Center Location
At Houston Methodist Cancer Center, our cancer specialists use a team-based approach to diagnose and treat testicular cancer — combining the most up-to-date technologies with the highest level of expertise and compassionate care.
We provide advanced cancer care at seven locations across the Greater Houston area, allowing you or your loved one to receive treatment close to home or work.
Why Choose Houston Methodist for Testicular Cancer Treatment
The benefits of choosing our testicular cancer care team include:
Expert oncologists who work together to develop a treatment plan tailored to the specific features of your testicular cancer and unique lifestyle needs
Advanced diagnostics and treatment options, including robotic surgery technology and minimally invasive procedures
Reconstructive surgeons who work closely with your oncologists to restore form and function lost due to testicular cancer and/or testicular cancer treatment
Oncology nurse navigators who guide you through your cancer care — from diagnosis through survivorship
Access to clinical trials offering potentially promising testicular cancer treatments not available to the general public
About Testicular Cancer
What Causes Testicular Cancer?
Cancer is the result of a mutation that causes otherwise normal cells in the body to grow uncontrollably. A buildup of extra cells in your testicles can result in the formation of a mass (tumor) that can either be malignant (cancerous) or benign (noncancerous). If the tumor is malignant, the cancer can spread to other parts of the body.
Testicular Cancer Risk Factors:
Although the exact cause of testicular cancer is unknown, there are several factors that may increase your chance of developing this type of cancer:
Undescended testicle(s) or abnormal development of the testicles
Human immunodeficiency virus (HIV) infection
Personal or family history of testicular cancer
Age

–

the incidence is higher in men ages 20 to 54 years
White men have a slightly higher incidence rate
Having one or more risk factors does not mean you will definitely develop testicular cancer, and having no risk factors does not mean you won't develop this type of cancer.
What Are the Symptoms of Testicular Cancer?
Testicular cancer is usually found as a result of symptoms such as a lump or swelling of the testicle. It can also be found as a result of tests for another condition.
Testicular cancer symptoms include:
Lump or swelling in either testicle
Pain or discomfort in the testicles or scrotum
Dull ache in the lower abdomen or groin
Sudden buildup of fluid in the scrotum
Feeling of heaviness in the scrotum
Hardness of the testicle
Breast tenderness or growth (in rare cases)
Keep in mind that these symptoms can also indicate conditions other than testicular cancer. If you are experiencing any of these symptoms, especially a lump in either testicle, contact your doctor as soon as possible so the cause can be diagnosed and treated promptly.
How Is Testicular Cancer Diagnosed?
Most testicular cancers can be detected at an early stage, either during an annual physical exam or if a lump or swelling of a testicle is noticed. Fortunately, testicular cancer is one of the most treatable forms of cancer, especially when caught early.
If your doctor suspects testicular cancer, one or more of the following tests may be recommended:
Ultrasound – uses sound waves to produce images of your testicle(s) to help find any tumors or abnormalities and determine if a lump is solid or fluid-filled. Solid lumps are more likely to be cancerous.
Blood tests

–

can help identify certain substances known as tumor markers that may be secreted into your body by testicular cancer cells
Imaging tests – includes computed tomography (CT), magnetic resonance imaging (MRI) and positron emission tomography (PET) scans
With testicular cancer, a standard surgical biopsy is not typically used because it can cause cancer cells to spread into the scrotum and lymph nodes. If a solid tumor is present or suspected, your surgeon may remove the entire testicle through an incision in the groin, a procedure called a radical inguinal orchiectomy. A pathologist then examines the tissue under a microscope to check for cancer cells.
What Are the Treatment Options for Testicular Cancer?
Houston Methodist's cancer experts work as a team to offer the most advanced testicular cancer treatment options, including minimally invasive procedures and innovative radiation therapies. Our goal is to provide effective treatments, while preserving healthy tissue and cells.
Dylan's Story
A sophomore at Texas A&M University who was considering medical school, Dylan's diagnosis of nonseminoma testicular cancer came after he met a patient who experienced the same symptoms as he did while Dylan interned at Houston Methodist Sugar Land.
Choose a Doctor at One of Our Locations