As Fort Bend County's only Commission-on-Cancer-accredited hospital, we are committed to the best possible care.
Houston Methodist Sugar Land Hospital is Fort Bend County's only hospital with American College of Surgeons - Commission on Cancer (CoC) accreditation. Facilities achieve such accreditation after proving commitment to providing the best cancer care and complying with CoC standards. We meet these standards by providing a vast scope of high quality, specialized services — screenings, diagnostics, genetic testing, advanced technology, clinical trials and patient support — near your home.
Our specialists, including medical, radiation and gynecologic oncologists, hematologists and surgeons, routinely collaborate to ensure each patient receives the best possible care. This partnership draws on each team member's expertise to help you fight your cancer in a compassionate, caring and supportive environment.
We offer innovative treatments such as immunotherapy and the latest, most targeted radiation therapies. Our staff, including oncology-certified nurses, nutritionists, social workers and a patient navigator, is committed to working with you and your family as a team, guiding you toward the customized care, support and resources you need throughout survivorship.
Additionally, we offer lung and breast cancer high-risk programs designed to help patients prevent the disease with nutrition, education, genetic counseling and disease surveillance.
Cancers Treated at Houston Methodist Cancer Center at Sugar Land:

See a complete list of cancers treated at all of our hospitals.

We offer a wide variety of treatment options including surgery, systemic therapies, and innovative radiation therapies.
Learn about our lung cancer community outreach for 2017.


---
Patient Navigator
Please contact your patient navigator at Houston Methodist Cancer Center:
Patient Navigator Melissa de Los Santos, BSN, RN, OCN — Houston Methodist Sugar Land Hospital
Melissa is an oncology patient navigator at
Houston Methodist Cancer Center at Sugar Land
. She has 11 years of experience caring for cancer patients, seven as an oncology nurse. She has a bachelor of science in nursing and is an oncology-certified nurse. As an oncology patient navigator for breast and gynecologic cancers, Melissa focuses on educating patients about their diagnosis, advocating for individuals undergoing cancer treatments, helping patients make timely decisions about treatment, providing assistance with scheduling, and coordinating with the doctors involved. Contact Melissa at 281.276.8989.
Patient Navigator Stephanie A. Williams, DNP, APRN, ACNP-BC, AOCNP — Houston Methodist Sugar Land Hospital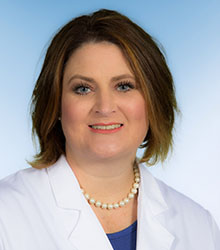 Stephanie is an oncology patient navigator at
Houston Methodist Cancer Center at Sugar Land
with more than 20 years of experience working with cancer patients in radiation oncology, surgical oncology and bone marrow/stem cell transplant. She also has experience in the development of survivorship care plans and focuses on the navigation of people with thoracic, GI-CRC and prostate cancers. Stephanie serves as an advocate and "care partner" for patients at every point along the care continuum, ensuring prompt diagnosis and treatment while providing education and assistance as needed, as well as coordination with physicians involved in each patient's treatment. Contact Stephanie at 281.274.0188.
Patients have the unique opportunity to participate in clinical trials that involve medications as well as gene and cell therapy often unavailable outside of research settings.
Learn more >
Understanding that cancer care extends beyond patients' physical needs, we offer a number of programs designed to support cancer patients, families and caregivers.
Learn more >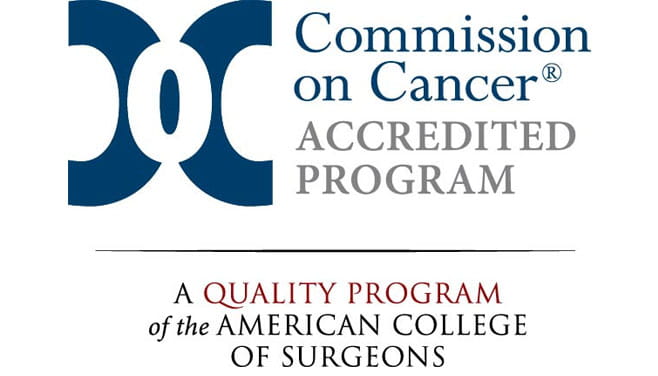 As an American College of Surgeons Commission on Cancer-accredited facility, we adhere to comprehensive quality standards that guide treatment and ensure patient-centered care. As part of our accreditation, we must complete a critical self-assessment that leads to quality improvements and innovations in patient care.