Providing compassionate care from diagnosis through survivorship in Baytown.
For more than 30 years, our compassionate and supportive team at Houston Methodist Cancer Center at San Jacinto has guided patients through treatment and survivorship in Baytown.
Our experts, including doctors, oncologists and diagnostic imaging technicians, treat and manage cancer complications and use the most advanced radiation and imaging technology, providing targeted and focused treatments near your home. Dedicated rehabilitation and nutritional specialists, as well as our patient navigator, will accompany you through survivorship, ensuring you receive the select care, support and resources you need.
Additionally, we are committed to cancer prevention by offering community screenings, as well as educational and survivor events.
Cancers Treated at Houston Methodist Cancer Center at San Jacinto:
See a complete list of cancers treated at all of our hospitals.

We offer a wide variety of
treatment options
including
surgery
,
systemic therapies
, and innovative
radiation therapies
.
---
Patient Navigator
Please contact your patient navigator at Houston Methodist Cancer Center:
Patient Navigator Susan Neel, MSN, RN, OCN — Houston Methodist San Jacinto Hospital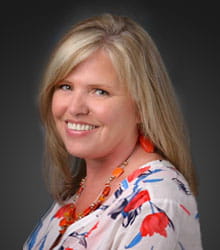 Susan Neel RN, MSN, OCN is the Patient Navigator at
Houston Methodist Cancer Center at San Jacinto
. She joined the team in 2017 with more than15 years of experience working with oncology patients in Lymphoma and Stem Cell Transplantation. Susan holds her master's degree in nursing education and has her certification in oncology. As a navigator, Susan wants to empower each patient and encourage involvement in the overall care plan. Oncology patients face many challenges during their illness and treatment and a navigator plays a crucial role in helping these patients through each phase from diagnosis to survivorship. Susan's goal as a patient navigator is to form a relationship with the patient and help guide them through their journey. Call Susan at 281.420.7394.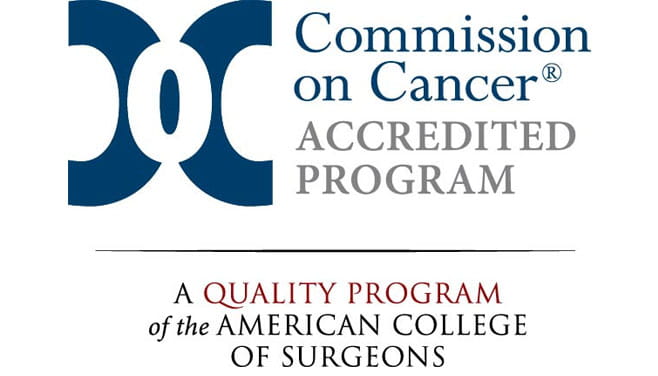 As an American College of Surgeons Commission on Cancer-accredited facility, we adhere to comprehensive quality standards that guide treatment and ensure patient-centered care. As part of our accreditation, we must complete a critical self-assessment that leads to quality improvements and innovations in patient care. Learn more >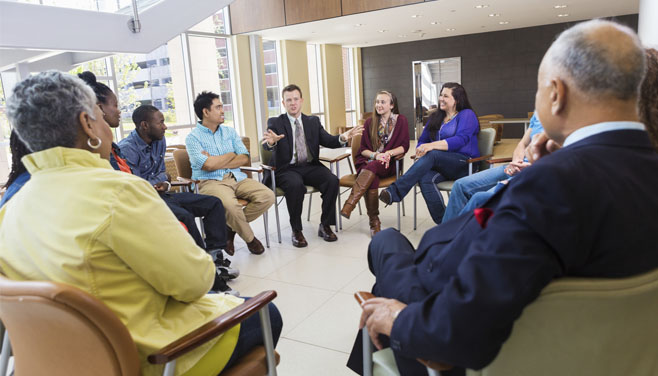 Because cancer care extends beyond your physical needs, we offer support services that include licensed social workers, chaplains to provide spiritual care and support groups to help you and your family cope with the cancer diagnosis.