Intensity Modulated
Radiation Therapy (IMRT)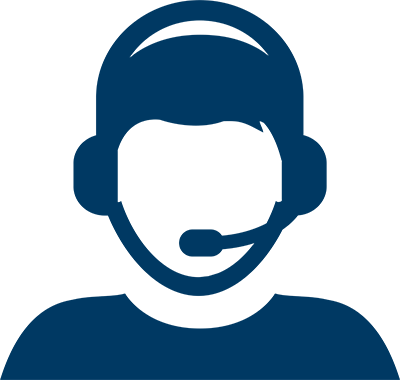 Let Us Help You Find A Doctor
Let Us Help You Find A Doctor
In March 1994, Houston Methodist became the first institution in the world to offer Intensity-modulated radiation therapy (IMRT) to patients. IMRT is an advanced type of three-dimensional (3-D) radiation that is able to more precisely target the intended cancerous tissues. IMRT uses small beams to attack a tumor from different directions with varying intensity, minimizing the effects on healthy tissue.
Understanding Intensity-Modulated Radiation Therapy
Before IMRT, radiation technology used large portals, or windows, which offered no ability to view or define the shape of the target or normal tissues in 3-D. Treatment was usually delivered in an imprecise way, exposing healthy tissues to unnecessary radiation. IMRT breaks those large windows into 40 small windows, which open and close as they rotate around the patient in an arc.
As the name suggests, the benefit of this delivery method of radiation therapy is the ability to modify the amount or intensity of radiation delivered to different areas of the treatment area. With the precision of the radiation, IMRT is able to greatly minimize exposure to the surrounding healthy tissue and organs, and maximize the intensity of the radiation to the cancer.
What Are the Advantages of IMRT?
IMRT is considered the ideal form of treatment by many radiation oncologists because of its accuracy and powerfulness. A series of IMRT treatments can be anywhere between four to eight weeks.
Advantages of IMRT include the following for this radiation therapy treatment:
Minimized side effects
Minimized radiation to healthy tissues
Higher radiation dosage to cancerous cells
Shorter treatment duration

How Does IMRT Work?
Computed tomography (CT) scans are taken of the patient and transferred into a treatment planning system. The target volume and normal tissues are contoured in 3-D. In older forms of therapy, the entire tumor and small amount of healthy tissue would then be radiated with the same amount and intensity of radiation throughout.

In IMRT, however, the radiation oncology team (physician, physicist and dosimetrist — a member of the radiation team) determines the shape and amount of radiation to be delivered to any given point in the treatment area. The radiation oncology team has greater control over the amount of radiation delivered to any given spot on or near the tumor.

Because tumors are irregularly shaped, and different healthy tissues have varying tolerances for radiation, it makes sense that radiation be delivered in different intensities to different areas. As a result of greater control over the intensity of radiation, side effects of the radiation treatment are minimized while actually allowing the radiation to focus more intensely on areas where needed.
Multidisciplinary collaboration within the Department of Radiation Oncology and with other institutions results in scientific research that is translated to the outstanding clinical care we provide. In addition, our standard of care is routinely assessed and updated to ensure that we continue to offer the most effective services to our patients.

Learn more about other radiation therapies available at Houston Methodist.
Share: