Services at Willowbrook Hospital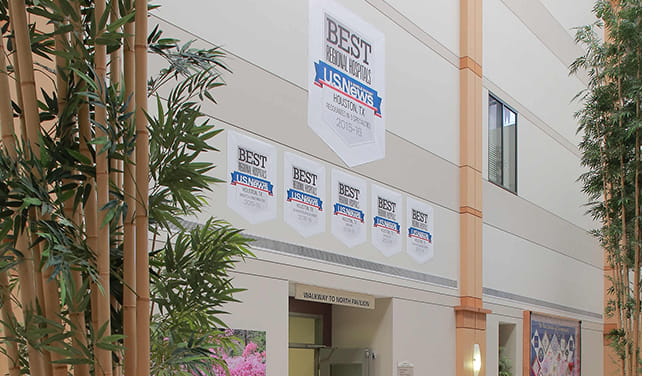 At Houston Methodist Willowbrook, our mission is simple: Provide high-quality health care to you and your family in a spiritual, compassionate environment. Our full spectrum of services include cancer care, heart and vascular, minimally invasive robotic-assisted surgery and orthopedics and sports medicine, among many other specialty services.


Explore Our Services
Physician Practices
Primary Care Group
With locations throughout the Greater Houston area, Houston Methodist Primary Care Group is dedicated to providing high-quality patient care for the entire family. Our skilled team of doctors and specialists will work with you to manage chronic illnesses such as diabetes, high blood pressure, asthma and more. Houston Methodist Primary Care Group is proud to be a part of Houston Methodist and its family of hospitals, ensuring efficient access to specialty and hospital services whenever the need arises.

Specialty Physician Group
Houston Methodist Specialty Physician Group is a group of select medical practices representing a wide range of specialties. Our physicians are leaders in their fields, with extensive clinical experience. All were chosen based on their proven ability to provide top quality, values-based medical care to residents of the Houston area.



Spiritual Care
Our professional chaplains are committed to providing the highest-quality pastoral care to patients, families and staff. We provide holistic, interfaith spiritual support as the foundation for the hospital's spiritual environment of caring. Our hospital chapel is located to the right of the hospital atrium and is always open for those who would like a quiet moment to pray or reflect.

For information about bereavement support and counseling at Houston Methodist Willowbrook, call 281.737.1353. To contact a chaplain or to request Holy Communion, call 281.737.1353.