Surgeons at Houston Methodist combine a team-based approach and advanced technology to provide state-of-the-art surgical care that's close to home.
The highlights of what our team offers include:
Expertise across a wide range of surgical specialties
Advanced surgical procedures, including laparoscopic and robotic techniques
Digital messaging tools to help you prepare for surgery and stay informed after surgery
Convenient, coordinated care at seven locations across the Greater Houston area
Access to groundbreaking therapies and surgical procedures via clinical trials
And, as one of the largest and most comprehensive surgical education and research facilities in the world, you can be sure that everything we do is cutting-edge.
Surgical Specialties
We offer expertise across a wide range of surgical and surgical support specialties, including the following:
Where possible, our surgeons use the newest techniques and procedures to minimize complications, including:
---
Leading Surgical Care
See how our world-class surgeons use the most advanced procedures and state-of-the-art technology to provide you expert care across the full spectrum of surgical specialties — no matter your condition.
Top 10% In the Nation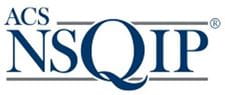 About MITIE

Latest News
Upcoming Events