Department Chair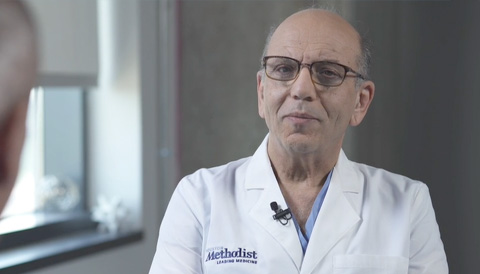 A. Osama Gaber, MD, FACS
J.C. Walter Jr. Presidential Distinguished Chair & Director, J.C. Walter Jr. Transplant Center
Chair, Department of Surgery
Professor of Surgery, Academic Institute
Full Member, Research Institute
Program Director, Transplant Surgery Fellowship, Department of Surgery
Houston Methodist
Weill Cornell Medical College
Contact
Department of Surgery
Houston Methodist Hospital
6550 Fannin St.
Houston, TX 77030
713.441-5155
Vision, Mission & Commitment
Vision: To become the leading academic surgical department in the region.
Mission: To lead research and innovation in surgical expertise while providing unparalleled care to our patients, and education for the next generation of surgeons.
Commitment: We as surgeons share the belief that all human life is sacred. We are devoted to saving, preserving, and improving life regardless of race, color, creed, gender, sexual orientation, and/or place of origin. We also embrace diversity in education, research, employment and every other human endeavor. Racism needs to be recognized & eradicated.
Strategic Priorities:
Organizational Excellence
Education & Professional Development
Discovery & Research
Clinical Excellence
Collaboration &Community Integration
With your support, Houston Methodist is able to provide exceptional care that is truly leading medicine