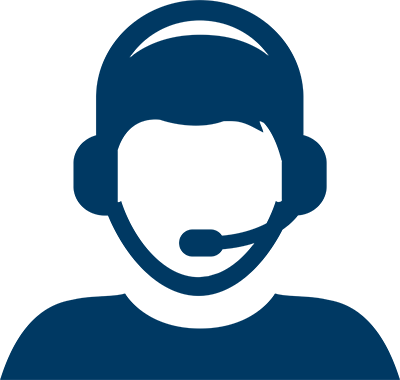 Let Us Help You Find a Doctor
Let Us Help You Find a Doctor
Comprehensive, Compassionate Care for Complex Psychiatric Disorders
Houston Methodist offers high quality inpatient and outpatient programs and services to confront the complex and diverse mental health needs of our patients locally, nationally and from across the globe.
Inpatient treatment is for patients suffering from an acute mental health crisis. Hospitalization can help stabilize a variety of conditions, especially for individuals who need constant monitoring or may be in danger of harming themselves or others.
Our expert team goes beyond symptom reduction by robustly addressing the intersection of physical illness/pain and mental health, treatment-resistant depression and mood disorders, anxiety and phobias, dissociative and personality disorders, substance abuse, suicidality and many other psychiatric conditions.
We are also the only local facility attached to a nationally recognized hospital, enabling a variety of specialists to assess and treat a patient's potential underlying medical causes of psychiatric symptoms, and vice-versa.
Why Choose Houston Methodist Psychiatry Services
As part of our dedication to healing the body and mind, we focus on helping patients thrive through a holistic and collaborative approach to complex psychiatric problems. By integrating a team-based structure, clinical expertise and medical innovation, Houston Methodist's Psychiatry Services provides the comprehensive care patients need to achieve better health and attain their best possible quality of life. We offer:
Expert care based on patients' individual needs — from the most common to the most complex psychiatric disorders, including round-the-clock patient support
A collaborative team of specialists at the top of their field committed to treating the whole person by addressing mental illness as well as any underlying medical conditions
Both inpatient and outpatient treatment centers that provide a safe, confidential and caring environment and support the wellbeing of patients as they work towards recovery
Access to clinical trials and research advances, offering patients promising new treatments from enhanced therapies to the latest in pharmacologic treatments and medication management
Unique programs and services that address complex mental, behavioral and medical conditions to help patients function in everyday life
Psychiatry Services and Programs
Houston Methodist provides unparalleled outpatient and inpatient services tailored to patients' specific mental health care needs.
Outpatient Services
Through outpatient and virtual intervention, we partner with patients and families to promote healthy lifestyle changes in a nonrestrictive environment — creating a balance of structure and independence crucial for successful treatment.
We offer the following specialty outpatient and virtual services:
Functional Rehabilitation
Duration: 5 to 8 weeks, Monday-Friday, 2-6 hours per day tailored to patient needs
Cost: $40,000+
Our five- to eight-week Functional Rehabilitation Program is designed to help individuals who struggle to engage in a meaningful and productive life and are increasingly constrained due to psychiatric or emotional problems. For some of our patients, these psychiatric problems arise in response to or in conjunction with significant health or medical problems. Our approach to treating patients incorporates an understanding of the broader context in which difficulties arise, rather than seeing the individual or his or her illness or symptoms in isolation.
We aim to reduce symptoms where possible, while striving to maximize each patient's ability to live with purpose and vitality. The program is available on an outpatient and virtual basis, allowing patients the opportunity to complete treatment while remaining engaged with their lives.
Group psychotherapy takes place Monday through Friday for one to three hours per day. Treatment modalities include:
Acceptance and commitment therapy (ACT)
Art therapy
Cognitive behavioral therapy (CBT)
Compassion-focused therapy (CFT)
Dialectical behavioral therapy (DBT)
Emotion-focused therapy (EFT)
Family systems therapy (FST)
Mentalization-based therapy (MBT)
Mindfulness-based yoga (MBY)
Mindfulness-based cognitive therapy (MBCT)
Process group-based therapy (PGT)
Therapeutic Outpatient Assessment
Duration: 5- to 10-day program (dependent on patient needs)
Cost: $15,000+
Our Therapeutic Outpatient Assessment services (in person and/or virtual) are tailored to individuals who are seeking an accurate understanding, diagnosis and treatment plan for complex and/or persistent psychiatric conditions — and in some cases, with a comorbid medical condition. We provide services to patients struggling with a broad range of conditions, including depression, anxiety-related disorders, trauma, psychosis, interpersonal dysfunction, chronic pain, sleep disorders, emotional regulation problems and suicidality.
Our team-based, multidisciplinary assessment is designed to optimize insight, produce maximal diagnostic clarity and create a roadmap for future treatment. In-depth dialogue with our patients is at the heart of our assessment process, tailored to the individual needs of each patient. Our assessment process includes:
Psychiatric evaluation
Addictions evaluation
Suicide risk assessment
Genetic testing
Neuropsychological testing
MRI and other imaging tests
Psychological testing
Psychosocial evaluation
Family system evaluation
Pain assessment, as indicated
Sleep studies, as indicated
Additional tests, as indicated
Routine laboratory tests and specialized tests, as indicated
Urine toxicology screens
Specialty consultation, as indicated
Coordination of all testing and consultation
Discharge planning and referral for ongoing care in home community or at other treatment centers around the country
Our team of providers is available for one-on-one treatment and consultation. We offer services to meet the varied and dynamic needs of our clients, including medication management, individual psychotherapy, psychological testing, and neuropsychological evaluation. Individual services are often employed as an adjunct for clients participating in other programs or as part of aftercare for patients who have completed a program.
Excellent doctors are not immune to the stressors that are inherent to their profession. Our confidential program seeks to gain a full understanding of factors that can impede physician performance or work and life satisfaction. We provide a full range of assessment services and interventions to those experiencing a personal or professional crisis. While we specialize in giving both preventive and long-term therapeutic support, our ultimate goal is to help each patient achieve a healthy personal and professional quality of life.
For more information on our outpatient services, please call 346.238.2040 or visit: Houston Methodist Behavioral Health
Inpatient Services
For patients who are in crisis or at high risk of harming themselves or others, Houston Methodist provides exceptional inpatient care for the treatment of acute psychiatric conditions. Our medical team offers a full spectrum of inpatient psychiatry services and a multidisciplinary approach within a caring hospital setting. Services provided with inpatient mental health treatment include:
Round-the-clock patient support
General education on mental health conditions
Group therapy
Medication therapy
Referral to appropriate outpatient psychiatric care after discharge