Houston Methodist offers a wide range of
psychiatry services
, providing comprehensive, multidisciplinary care in an inpatient (those requiring a hospital stay) setting. Inpatient services are available for the treatment of acute psychiatric conditions.
Houston Methodist's psychiatric treatment team is comprised of a variety of mental health professionals, including psychiatrists and social workers. Our facilities provide a safe, confidential and caring environment for medical management of alcohol detoxification.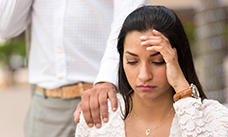 According to the CDC, 8 to 19 percent of women experience PPD symptoms. During this time of your life when all eyes are on your expanding belly and brand-new bundle of joy, make sure you are making your own health a priority. Try to establish a relationship with a mental health professional before you have your baby.
The Difference Between Psychiatry and Psychology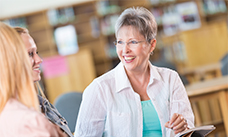 Have you ever wondered what the difference is between a psychiatrist and a psychologist? They are both well-trained, licensed professionals who assess and provide treatment for a broad range of mental, emotional and behavioral illnesses. However, differences lie in their training and in the form of treatments.
Learn more
.
---