Neurology & Neurosurgery at Houston Methodist Willowbrook Hospital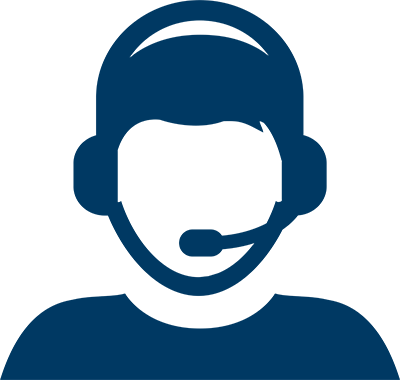 Let Us Help You Find a Doctor
Let Us Help You Find a Doctor

Your Health Matters. Our Experts Can See You Safely.
During the COVID-19 crisis, our neurological services are available. The safety of our patients and staff is our first priority, and we are taking every precaution to keep everyone safe. We are:
Offering in-car check-in and waiting process at most locations

Screening all patients with a temperature check and exposure questionnaire

Adhering to a strict

essential visitor policy

Wearing masks and personal protective equipment while providing patient care

Implementing additional sanitation processes to disinfect all equipment and surfaces

Redesigning waiting rooms and check-in lines to ensure social distancing.
At Houston Methodist Willowbrook Hospital, we are proud to provide leading-edge treatment for common and rare neurological disorders. Our skilled team of board-certified neurologists and neurosurgeons specializes in epilepsy, sleep medicine, rapid-response stroke care, neuromuscular disorders, neurosurgery, including spine surgery, and more.

From noninvasive radiosurgery for brain tumors to the latest minimally invasive spinal surgery techniques, Houston Methodist Willowbrook, offers all the benefits of a full-service hospital, including the latest technology, equipment and support services — right in your own community.

Houston Methodist Willowbrook is also a designated Primary Stroke Center, meaning that when seconds count, you have access to the very best rapid-response stroke treatment and resources.
Complex Neurological Conditions — Treated in Northwest Houston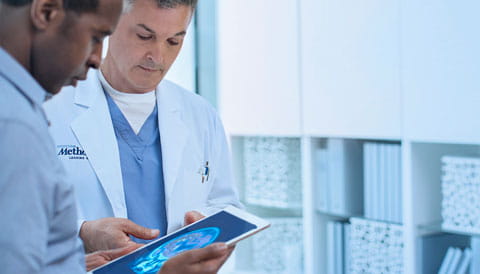 With innovative and advanced treatment options, we provide the most comprehensive care close to home. Our team of experts treats a variety of neurological disorders. For more information or to schedule an appointment, call
281.737.2500
.
Conditions We Treat
Alzheimer's disease and memory disorders
Amyotrophic lateral sclerosis (ALS)
Aneurysms
Back, neck and spine pain
Brain and spinal tumors and malformations
Carotid atherosclerotic disease
Carotid-cavernous sinus fistula
Cerebrovascular diseases
Chiari malformation
Concussions
Epilepsy and seizures
Headaches and chronic pain
Head and neck arteriovenous malformations
Intracranial atherosclerotic disease
Multiple sclerosis (MS)
Neuromuscular disorders
Neuro-ophthalmology diseases and conditions
Parkinson's disease and movement disorders
Sleep disorders
Speech, language and voice disorders
Stroke and cerebrovascular diseases
Neurology and Neurosurgery Services
Comfortable, precise diagnostic testing using state-of-the-art technology with computer-based guidance to provide better care, improving outcomes and recovery time

Peripheral nerve surgery to treat carpal tunnel, ulnar nerve issues and more

State-of-the-art brain surgery, including surgery for tumor removal, epilepsy, aneurysm and intercerebral hemorrhage, as well as minimally invasive surgery for brain lesions

Long-term EEG monitoring that offers enhanced ability to diagnose and pinpoint seizures

Onsite Sleep Center for sleep studies and treatment of chronic insomnia, narcolepsy, obstructive sleep apnea and neurodegenerative diseases

Rapid-response treatment for concussion and stroke

Early detection of cognitive conditions such as Alzheimer's disease and dementia, with a neuropsychologist on staff
Share: