Our oncologists are on a mission: to bring the latest cancer treatments and therapies to patients as quickly as possible.
Houston Methodist Hospital is ranked among the country's top hospitals in 10 specialties by U.S. News & World Report, including cancer. U.S. News & World Report also has recognized Houston Methodist Hospital for the fifth year in a row as No. 1 in Texas, No. 1 in Houston and as one of the nation's top 20 hospitals, placing it for the second time on the magazine's prestigious Honor Roll. Learn more.
At the Houston Methodist Cancer Center, our nationally recognized team is dedicated to providing you with the best possible care by diagnosing, treating and researching the most common types of cancer, including
breast
,
lung
,
prostate
and
brain
cancers, using the most advanced techniques available. Our specialists create customized treatment plans to fight your cancer, and our highly skilled support staff will help you recover both physically and emotionally.
Cancer Center of Excellence
Through pioneering research, individualized treatment plans and compassionate care, doctors at the Houston Methodist Cancer Center are steadfast in their mission to eradicate cancer and support those who have it. The center is one of Houston Methodist's six centers of excellence – emphasizing medical care, research and academics.
Cancers We Treat

Learn more about our services, including cancer prevention and screenings, genetic testing, consultations, second opinions and treatment planning.
Specialized Programs and Centers
Our cancer-specific programs and centers have a three-pronged goal: to reduce cancer development, foster the discovery of new treatments for highly resistant cancers and provide personalized and compassionate care for every one of our patients.
Choose a Cancer Center Location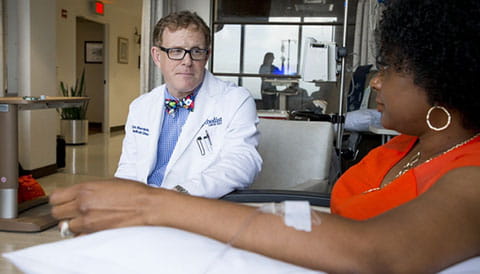 Our cancer experts are committed to offering you the most advanced cancer treatments available. Learn more.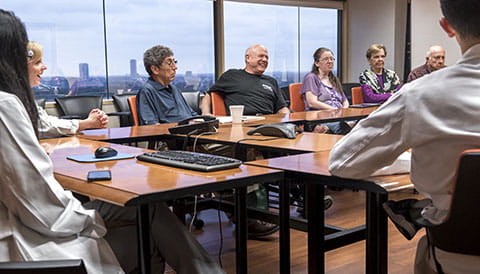 Our team of skilled professionals provides coordinated and compassionate care for cancer patients and their families. Learn more.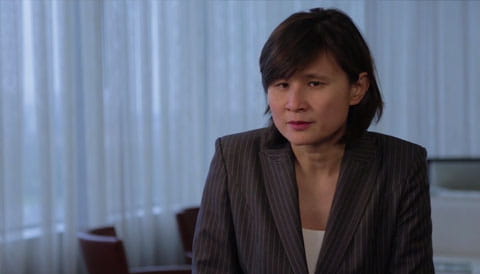 "We are here to be a partner through this difficult time. We help patients holistically, not only caring for the cancer, but caring for the patient."

— Dr. Jenny Chang
Director, Houston Methodist Cancer Center

Latest News
Upcoming Events