Colorectal Cancer Treatment & Surgery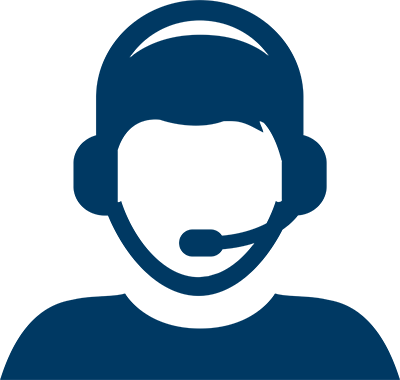 Let Us Help You Find A Doctor
Let Us Help You Find A Doctor
Find a Specialist Near You
Houston Methodist's specialists are among the best nationwide in treating colon and rectal cancer.
We perform minimally invasive robotic colorectal cancer procedures throughout the Houston area, allowing many patients to receive care in their communities.
Expertise Treating Colorectal Cancer
Houston Methodist recruits the most highly trained specialists in the nation, and our surgeons are dedicated to providing each patient the latest treatments and best possible care.
If surgery is needed, our experts use minimally invasive and robotic surgical techniques whenever possible. These advanced procedures can result in less pain and fewer complications, so you recover more quickly. Our specialists also developed an opioid-sparing protocol using nerve blocks to enhance recovery and reduce complications opioids can cause.
In more advanced cases, our experts perform reconstructive procedures to spare tissue and preserve function and quality of life by avoiding colostomies whenever possible. We also offer hyperthermic (heated) intraoperative peritoneal chemotherapy (HIPEC), an innovative chemotherapy treatment for patients with cancer that has spread to the abdominal cavity lining.
And, we are among few hospitals nationwide to offer blood conservation techniques, or so-called bloodless surgery, to patients who, for personal, religious or medical reasons, want to avoid blood transfusions during surgery. Our specialists perform some of the most complicated procedures, including colorectal surgery, without using donated blood.
Colorectal Cancer Treatments We Offer
How colorectal cancer is treated can vary depending on the type and stage of the cancer. Your colorectal cancer care team will work together and with you to identify the most effective treatment plan for your specific condition and unique lifestyle needs.
Polypectomy
A polypectomy is removal of a polyp. Polypectomy is usually performed during a colonoscopy by passing a wire loop through the colonoscope to cut the polyp from the colon wall.
A polypectomy is most commonly used for early stage colorectal cancers.
Endoscopic mucosal resection (EMR)
A minimally invasive procedure that uses suction and saline water injected via a needle to remove the growth.
Colectomy
Some colorectal cancers require removal of part of the colon, which is called a colectomy. During this procedure, the diseased area of the colon is removed, as well as some healthy tissue. The colon is then reconnected. This surgery also is known as a hemicolectomy or partial colectomy.
A colectomy can be performed via open surgery using an abdominal incision or minimally invasively using a laparoscopic or robotic procedure.
Chemotherapy for Colorectal Cancer
Chemotherapy is sometimes needed before or after colorectal cancer surgery.
Houston Methodist offers HIPEC, also known as hot chemotherapy, an innovative chemotherapy used if the cancer has spread to the abdominal cavity lining.
Reconstructive Surgery During Colorectal Cancer Surgery
When complex surgery is needed to remove colorectal cancer, our experts perform
reconstructive procedures
to spare tissue and preserve function and quality of life — avoiding colostomy whenever possible.
Other Colorectal Cancer Treatments We Offer
Radiation therapy – may be used before surgery for rectal cancer
Endoluminal stent placement – expanding metal stents are inserted to relieve a bowel obstruction as either a method of palliative care or as a bridge to surgery
Targeted therapy – drugs that stop cancer growth by interfering with certain proteins and receptors or blood vessels that supply the tumor with fuel to grow
Choose a Doctor at One of Our Locations