Services at West Hospital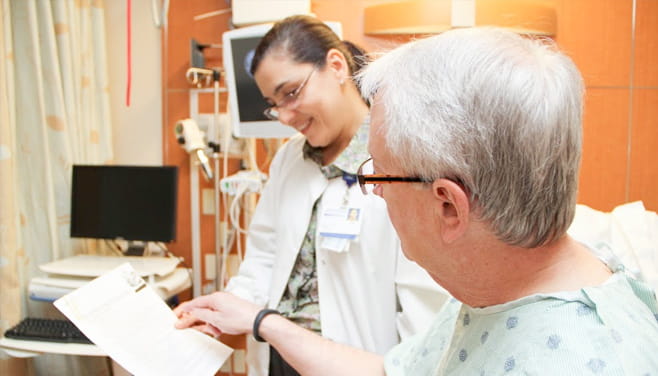 Houston Methodist West Hospital offers the full spectrum of medical and surgical services. You can count on us to provide complete health care, from routine checkups to innovative treatment for chronic and complex illnesses. Our doctors, specialists, nurses and staff work hard to offer the high-quality, compassionate care you want for your family, close to home.
Explore Our Services
Physician Practices
Primary Care Group
With locations throughout the Greater Houston area, including Katy, Houston Methodist Primary Care Group is dedicated to providing high-quality patient care for the entire family. Our skilled team of doctors can help you manage your day-to-day health needs and questions, as well as manage chronic illnesses such as diabetes, hypertension, asthma and more. Each practice is closely linked to the broader Houston Methodist network and its family of hospitals, ensuring efficient access to specialty and hospital services whenever the need arises.
Specialty Physician Group
Houston Methodist Specialty Physician Group is a group of specially selected medical practices representing a wide range of specialties. Our physicians are leaders in their fields, with extensive clinical experience. Each practice provides top quality, values-based medical care to residents of the Houston area, including patients in West Houston, Katy and the surrounding communities.
Spiritual Care
The professional chaplains at Houston Methodist West are committed to providing the highest quality pastoral care to patients, families and staff. We provide holistic, interfaith spiritual support as the foundation for the hospital's spiritual environment of caring. Learn more about worship and other spiritual services at Houston Methodist West.