We collect daily statistics on the number of our hospitalized COVID-19 patients. View our slides showing our up-to-date COVID-19 hospitalization data, which will be updated regularly.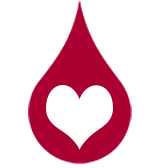 HELP COVID-19 PATIENTS BY DONATING PLASMA
If you have recovered from COVID-19 and would like to help those suffering from the virus by donating your plasma, please call the number below between 9 a.m. and 5 p.m., Monday through Friday:
346.238.4360
Concerned You Have Coronavirus? Here's How to Get Care and Information
If you think you may have coronavirus, we are here for you. Our care providers can see you via video visit, telephone or in person, when needed.

As always, we are committed to our patients and focused on delivering the high-quality care you expect. We take every precaution to keep you safe. Please note, for everyone's safety, all Houston Methodist facilities will continue requiring masks for patients, visitors, staff and clinicians. Hospitals and private businesses can require masks according to state law.