Coronavirus Disease 2019 (COVID-19): What You Need to Know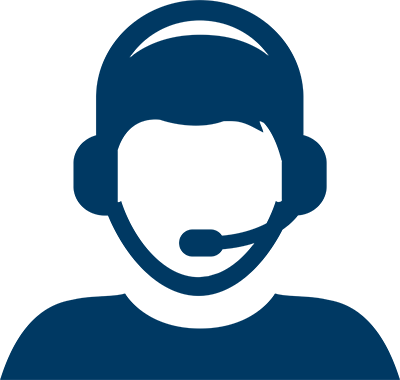 Virtual Care Is Available Now
Virtual Care Is Available Now
Whether you are experiencing COVID-19 symptoms or want to avoid spreading or catching germs, you can speak to a Virtual Urgent Care provider via video visit, no appointment necessary. Our board-certified providers will be able to help you determine if testing is needed and advise you on where you should go.
GET CARE NOW

HELP COVID-19 PATIENTS BY DONATING PLASMA
If you have recovered from COVID-19 and would like to help those suffering from the virus by donating your plasma, please call the number below between 9 a.m. and 5 p.m., Monday through Friday:
346.238.4360

The new coronavirus disease 2019 (COVID-19) outbreak is a rapidly evolving situation, and we remain prepared to help keep the Houston area safe.
We want you to be prepared, too. Here are answers to questions you may have about COVID-19.
COVID-19 STATISTICS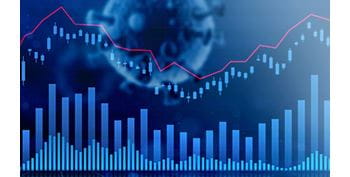 We collect daily statistics on the number of our hospitalized COVID-19 patients. View our slides showing our up-to-date COVID-19 hospitalization data, which will be updated regularly.
Learn More
Current CDC Isolation Guidelines (If You Test Positive for COVID-19)
The CDC recently updated isolation guidelines for those testing positive for COVID-19. Here is our safest interpretation of them:
To start, know that your timeline begins on Day 0, the day you either notice symptoms or test positive. Day 1, then, is the first full day after that.
If you are asymptomatic (no symptoms):
Isolate for 5 full days after positive test result

On Day 6, discontinue isolation but wear a well-fitting mask around others for 5 more days (no further testing required)
If your symptoms are mild:
Isolate for 5 full days after symptoms began

On Day 6, ONLY discontinue isolation if you no longer have fever (without use of fever-reducers) and your mild symptoms are improving (mild cough, nasal congestion, loss of taste/smell) but wear a well-fitting mask around others for 5 more days (no further testing required)
If your symptoms are moderate to severe:
Isolate upon symptom onset

On Day 6, if your moderate to severe symptoms (fever, chest tightness, shortness of breath, headache that only improves with medication, nausea/vomiting) remain, continue isolation and contact your doctor or Houston Methodist Virtual Urgent Care for guidance (which will likely be 10 full days of isolation)
*If you were asymptomatic upon testing positive but eventually developed symptoms, your clock starts over and Day 0 becomes the day you notice symptoms.
Download our Isolation Guidelines chart here
How Is COVID-19 Spread?
The new coronavirus spreads primarily from person-to-person through:
Close contact (within about six feet)
Respiratory droplets (produced by coughing or sneezing)
It may also spread by touching a surface contaminated with the virus and then touching your eyes, nose or mouth.
The new coronavirus is spreading easily between people — more efficiently than influenza, but less efficiently than measles — and evidence suggests that even people who are not showing symptoms may be able to spread the virus.
What Are the Symptoms of COVID-19?
The most common symptoms of COVID-19 are:
Fever
Dry cough
Shortness of breath
Less frequent symptoms of the illness include:
Headaches
Aches and pains
Runny nose
Sore throat
Fatigue
Diarrhea
It can take as little as two days or as long as 14 days for symptoms of COVID-19 to appear.
Given that we're also currently experiencing flu season and high pollen counts, it's important to remember that there are other common causes for the upper respiratory symptoms mentioned above.
Related Reading:
What Should I Do If I Think I Have COVID-19?
If you've possibly been exposed to the virus and are experiencing symptoms, we recommend that your first contact with a health care provider be through telemedicine. Houston Methodist Virtual Urgent Care is available, no appointment necessary.
If you have a suspected case, we advise you to contact your local county health department for additional guidance and recommended next steps.
If you're experiencing severe symptoms, we recommend going to your nearest emergency room. To the extent possible, please call ahead to inform the emergency room staff that you're concerned you may have COVID-19.
Serious symptoms of COVID-19 include:
Severe shortness of breath
Low blood pressure
Elevated heart rate (above 100 bpm)
Dehydration
Profound weakness
High fever
Related Reading:
Virtual Urgent Care for COVID-19
Am I at Risk for Developing COVID-19?
Anyone can get COVID-19. If you live in an area where COVID-19 is currently spreading through the community, you are at an elevated risk of being exposed to the virus. This is why it is important to stay at home as much as possible and maintain six feet of distance between yourself and others if you do leave your home.
COVID-19 is spreading through communities across the country, including in the Houston area.
How Can I Reduce My Risk of Developing COVID-19?
There is currently no vaccine for the new coronavirus, but there are steps you can take to protect yourself from infection with the virus.
COVID-19 Prevention Tips
Avoid close contact and stay home as much as possible
Wash your hands regularly
Wear a cloth face mask when you go outside
Cover your cough and sneezes
Avoid touching your eyes, nose and mouth
Disinfect and clean commonly touched surfaces
Avoid nonessential travel
Related Reading:
Should I Use a Cloth Face Mask to Protect Myself From COVID-19?
Covering your nose and mouth with a cloth face covering can help slow the spread of coronavirus — especially when social distancing is challenging. Even if you don't feel sick, wearing a cloth face mask ensures that you do not unknowingly spread the illness to someone else.
Related Reading:
Will Taking Tamiflu Help Protect Me From COVID-19?
Tamiflu is a drug to treat the flu, and it will not protect you from getting the new coronavirus. Researchers internationally have been working to develop antivirals, but at the present time, there is no specific treatment or vaccine.
How Long Does COVID-19 Survive on Surfaces?
Experts are still learning how long the new coronavirus can live on various surfaces. Early evidence indicates that the virus can survive on plastic and stainless steel for several days, although the amount of virus detectable drops greatly in just 24 hours.
This means that it's important to clean and disinfect commonly touched surfaces in your home, as well as avoid touching surfaces while outside of your home whenever possible.
Related Reading:
Should I Cancel My Travel?
If you have upcoming travel plans, we suggest regularly checking the CDC's COVID-19 risk assessment by country and following their recommendations.
Is It Safe to Receive a Package?
Yes, it's safe to receive packages. The likelihood of an infected person contaminating commercial goods is extremely low. The risk of catching the virus from a package that has been moved, traveled and exposed to different conditions and temperatures is also low.
How Severe Is COVID-19?
While the complete clinical picture of this virus is still unclear, symptoms of COVID-19 can range from mild to severe.
Similar to infection with other respiratory viruses, elderly individuals and individuals with existing medical conditions are at the highest risk of developing more serious illness.
Chronic health issues that may put a person at high risk include:
Chronic lung disease
Advanced heart conditions
Being immunocompromised due to cancer treatment, bone marrow or organ transplant or poorly controlled HIV
Chronic kidney disease that requires dialysis
Liver disease
Related Reading:
How Is COVID-19 Diagnosed?
If you've possibly been exposed to the virus and are experiencing symptoms, the Harris County Public Health Department is encouraging residents to sign up for COVID-19 testing. After being screened online, you will be screened by phone and, if deemed "at risk," you will be given instructions on how and where to get tested.
Related Reading:
How Is COVID-19 Treated?
There is no specific antiviral medication for COVID-19, and antibiotics are never effective against a viral infection. However, infected individuals can relieve symptoms, via
Pain relievers and fever reducers
Cough medications
Rest
Hydration
It's recommended that you stay isolated at home while sick and ask family members or friends to pick up any over-the-counter medications you may need.
Mores serious cases of COVID-19 may need to be treated in the hospital. If you're experiencing severe symptoms, we recommend going directly to an emergency room.
Related Reading:
Key COVID-19 Resources:
Local County Health Department Contact Information:
Harris County Health Department
281-342-6414
After hours: 281-434-6494
Montgomery County Health Department
936-523-5026
After hours: 888-825-9754
Fort Bend County Health Department
281-633-7795
After hours: 281-434-6494
Chambers County Health Department
409-267-2731
After hours: 409-267-9862
Brazoria County Health Department
979-864-2168
After hours: 800-511-1632
Galveston County Health District
409-938-7221
After hours: 888-241-0442
Advice and Tips To Consider During the Coronavirus Outbreak