COVID-19 Testing Information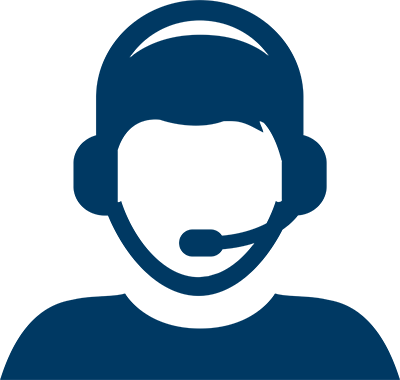 Virtual Care Is Available Now
Virtual Care Is Available Now
Whether you are experiencing COVID-19 symptoms or want to avoid spreading or catching germs, you can speak to a Virtual Urgent Care provider via video visit, no appointment necessary. Our board-certified providers will be able to help you determine if testing is needed and advise you on where you should go.
GET CARE NOW
Houston Methodist patients needing a COVID-19 test (or a retest) must have an order from their primary care doctor, as well as a scheduled appointment. Please talk to your doctor about scheduling a test. If you don't have a primary care doctor, you may find a doctor here or use Virtual Urgent Care. Testing is required prior to surgeries and procedures; for more information on testing for surgeries and procedures, please click here. To find out how to access your test results, please click here.
Commonly Asked COVID-19 Test Questions
How do I get my test results?
You can access your test results in MyChart. Learn more here.
How do I sign up for MyChart?
Please refer to the flyer you received at your testing site or sign up for MyChart here.
What do I do if my COVID-19 test is positive? See our Positive Test Results FAQ (English) and Positive Test Results FAQ (Spanish).
Do I need separate orders and appointments for all of my family members?
Yes, each individual needing a test needs his or her own doctor's order and appointment.
I have been exposed to coronavirus but don't have any symptoms. Should I schedule an appointment?
While it is best to consult with your doctor, please wait to schedule a test until at least 5 days after you have been exposed.
What do I do if I need to reschedule my test?
Please check with the doctor who ordered your test if you need to reschedule.
Where can I find more information on the novel coronavurus?
Visit our COVID-19 Resources page or the CDC.
Enhanced Safety Measures
Your safety is our number one priority. We have implemented the following measures:
Clinic staff will not come closer than 6 feet, except to swab during testing.
The test technician will be wearing a gown, gloves and a face mask with a shield.
All patient areas are disinfected between each patient.

COVID-19 Testing Costs
The self-pay price for a COVID-19 test is $129 (CPT codes: 87635, U0002, U0003 and U0005). This price includes the specimen collection fee. However, in some circumstances, your physician may order additional tests beyond the basic COVID-19 test. These additional tests are listed below, are run independently of the COVID-19 test and have additional costs:
Respiratory Pathogen Panel (CPT 0099U): Self-pay price is $756.50
Group A Strep (CPT 87880): Self-pay price is $148
If the results of the Group A Strep are negative, then there will be a confirmation or reflex test performed, called a Beta Strep Culture (CPT 87070). Self-pay price is $166
Please discuss these tests with your physician prior to having them performed.
SARS-CoV-2 COVID-19 Antibody Testing
The Houston Methodist Department of Pathology and Genomic Medicine has begun in-house testing for antibodies to SARS-CoV-2. The first assay that is available now is the Ortho Anti-SARS-CoV-2 Total assay that recently received Emergency Use Authorization from the FDA.

This assay is a qualitative test designed to detect antibodies against the spike protein-receptor binding domain of SARS-CoV-2. The test detects total antibodies that are mostly IgM and IgG. The self-pay price for this test is to $155 (including specimen collection fee), discounted to $77.50.

The test is not for use in the diagnosis of acute COVID-19 disease but may be useful for determination of a recent infection. A negative result does not exclude infection with SARS-CoV-2. A positive result may indicate acute or recent infection. False positive results may occur due to cross-reactivity from pre-existing antibodies and other possible causes. It is not known how long antibodies to SARS-CoV-2 persist after infection. Finally, it is not known whether the presence of antibodies against SARS-CoV-2 as detected in this assay correlates with the individual's immune status relative to COVID-19.