COVID-19 Testing Information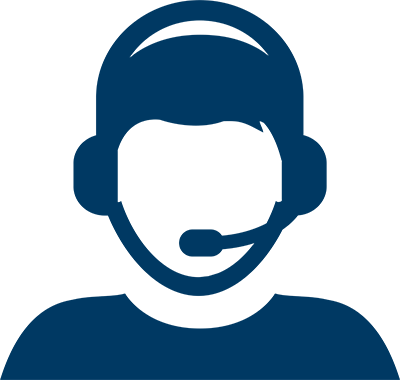 Virtual Care Is Available Now
Whether you are experiencing COVID-19 symptoms or want to avoid spreading or catching germs, you can speak to a Virtual Urgent Care provider 24/7. Our board-certified providers will be able to help you determine if testing is needed and advise you on where you should go.
GET CARE NOW
Houston Methodist patients needing a COVID-19 test must have an order from their physician as well as a scheduled appointment. Please talk to your physician about scheduling a test and call 713.441.5509 for directions to the appropriate location. For more information, please download our COVID-19: Testing Information flyer.
For patients undergoing surgery or a procedure, we recommend scheduling your COVID-19 test at least 3 business days before your surgery or procedure. Testing hours are 8 a.m. - 5 p.m., Monday through Friday. Please be sure to wear a mask.
Enhanced Safety Measures
Your safety is our number one priority. We have implemented the following measures:
You will be in the clinic about 5 minutes.
Only 1 patient will be allowed inside the clinic at a time.
Clinic staff will not come closer than 6 feet, except to swab during testing.
The test technician will be wearing a gown, gloves and a face mask with a shield or be behind Plexiglass shielding.
All patient areas are disinfected for 5 minutes between each patient.
Spring Branch Test Location Information
(Houston Methodist Imaging Services in Spring Branch, 8333 Katy Fwy., Houston, TX 77024)
Please note, the Spring Branch test location is for patients experiencing COVID-19 symptoms only. It is not for preadmission testing.
When you arrive at the testing site, please stay in your vehicle.
A staff member will greet you from the clinic doorway and will welcome you into
the clinic for testing (testing will take place inside the clinic, not in your car).
You are advised to bring your own face mask. However, we will provide one if you don't have one. We will also give you hand sanitizer.
Once inside the clinic, proceed to registration. Look for safe-distancing markers (blue-taped lines, etc.).
Registration will ask you to verify your first and last name and date of birth.
Please follow the arrows to the lab area for testing.
After the test, you will be directed to exit the clinic.
COVID-19 Testing Costs
The self-pay price for a COVID-19 (CPT 87635) test is $52.50 However, in some circumstances, your physician may order additional tests beyond the basic COVID-19 test. These additional tests are listed below, are run independently of the COVID-19 test and have additional costs:
Respiratory Pathogen Panel (CPT 0099U): Self-pay price is $756.50
Group A Strep (CPT 87880): Self-pay price is $148
If the results of the Group A Strep are negative, then there will be a confirmation or reflex test performed, called a Beta Strep Culture (CPT 87070). Self-pay price is $166
Please discuss these tests with your physician prior to having them performed.
SARS-CoV-2 COVID-19 Antibody Testing
The Houston Methodist Department of Pathology and Genomic Medicine has begun in-house testing for antibodies to SARS-CoV-2. The first assay that is available now is the Ortho Anti-SARS-CoV-2 Total assay that recently received Emergency Use Authorization from the FDA.

This assay is a qualitative test designed to detect antibodies against the spike protein-receptor binding domain of SARS-CoV-2. The test detects total antibodies that are mostly IgM and IgG. The self-pay price for this test is $52.50

The test is not for use in the diagnosis of acute COVID-19 disease but may be useful for determination of a recent infection. A negative result does not exclude infection with SARS-CoV-2. A positive result may indicate acute or recent infection. False positive results may occur due to cross-reactivity from pre-existing antibodies and other possible causes. It is not known how long antibodies to SARS-CoV-2 persist after infection. Finally, it is not known whether the presence of antibodies against SARS-CoV-2 as detected in this assay correlates with the individual's immune status relative to COVID-19.
Share: