Houston Methodist
West Hospital
Despite the COVID-19 crisis, our doctors continue to safely see patients virtually and in person, as needed.
Learn More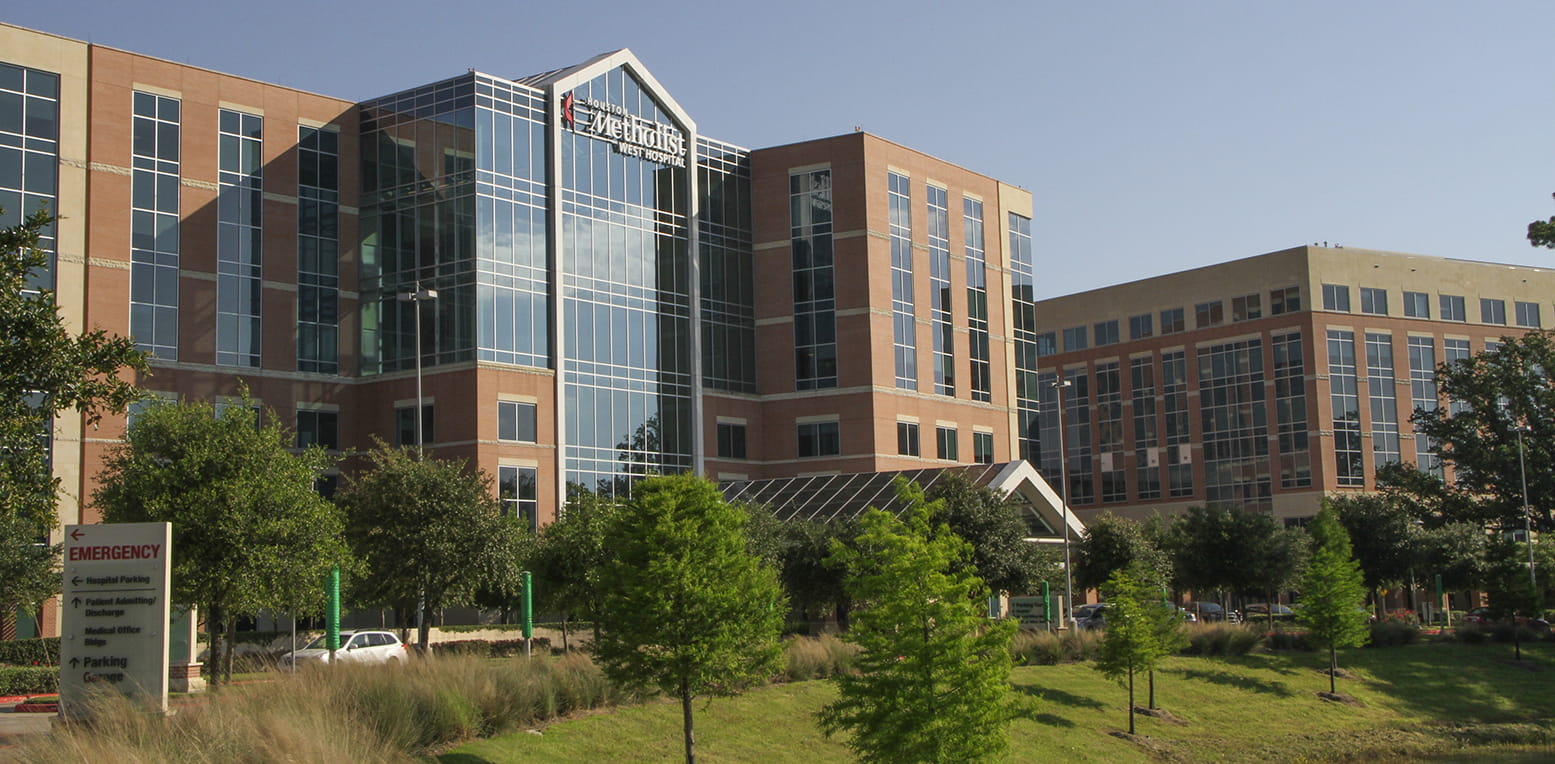 Welcome to Houston Methodist West Hospital, a full-service, acute care hospital serving West Houston, Katy and surrounding communities. Here, you'll find a beautiful, growing hospital campus that offers nearly 200 beds and access to innovative medical and surgical care, including minimally invasive robotic-assisted surgery, cancer care, heart and vascular care, orthopedics & sports medicine and much more, all close to home. Learn more about us.
Learn more about Professional Contributions of Nursing at Houston Methodist West Hospital >
COVID-19 Entrance & Visitor Information
The following entrances are open for screening/entry: 
Hospital: Ground-floor, main lobby entrance, 8 a.m.- 6 p.m.
Medical Office Building 1: South ground-floor entrance, 6 a.m.- 6 p.m.
Medical Office Building 2: East and West ground-floor entrances, 6 a.m.- 6 p.m.
VISITOR POLICY
(effective 09/11/2020)
NON-COVID HOSPITALIZED PATIENTS
Visitation is limited to 1 designated visitor (18 years or older) per patient for the entire stay (not a rotation of visitors throughout the patient's stay) in all medical surgical areas from 8 a.m. - 6 p.m. Visitors may not stay overnight.
Intensive care unit (ICU) visitation is limited to 1 designated visitor per stay from 1 p.m. - 5 p.m.
We encourage you to use electronic communication, such as a smartphone or video chat whenever possible.
If you feel an exception is needed, please speak to management.

NON-COVID SURGICAL PATIENTS
On the day of surgery (either incoming for surgery or already hospitalized), 1 designated visitor is allowed to stay in the waiting room during surgery, then accompany the patient back to the unit until 6 p.m.

NON-COVID PROCEDURES, TREATMENTS AND DOCTOR APPOINTMENTS
Please avoid bringing visitors with you for testing, treatment, and therapy. Patients may bring 1 visitor (18 years or older) to doctor appointments when necessary. Visitors will be subject to the clinic's screening and protection criteria.

EMERGENCY DEPARTMENT
One designated visitor per patient will be allowed in the emergency room and must remain in the patient's room. Patients who have tested positive in the past 20 days or are under evaluation for COVID-19 will not be permitted visitors. Appropriate signage will be displayed.

COVID HOSPITALIZED PATIENTS
No visitors are permitted. Exceptions will be made on a case by case basis.

APPLICABILITY AND EXCEPTIONS
All designated visitors must be 18 years or older, agree to comply with all PPE requirements, and agree to participate in entry-point screening.
Special consideration will be made for disabled patients who may need more than 1 designated visitor to provide support and knowledge about their care. In these circumstances, caregivers may rotate the role of visitor and they may stay past visiting hours. Decisions regarding visitors of disabled individuals will be made collaboratively with nursing leadership.
For the Neonatal ICU, 1 parent at a time will be allowed to visit.
Visitor policies will vary for post-acute units such as skilled nursing facilities (SNFs) and long-term acute care hospitals (LTACHs).

Everyone must wear a mask at all times while in Houston Methodist facilities. While not mandatory, we encourage you to also wear a face shield for additional protection.

Thank you for adhering to these restrictions as we try to protect everyone in our facilities from the spread of COVID-19.
Patient & Visitor Resources
From registering for your visit to insurance information, you'll find the resources you need to make your visit with us as stress-free as possible.
We welcome visitors 24 hours a day in most areas of the hospital, and provide numerous patient & visitor resources (parking information, visiting hours, dining options, etc.) to make visiting easy. We also provide you with these helpful tools:
Services We Offer
Learn more about the programs and services we offer, including these featured services:
Magnet Recognition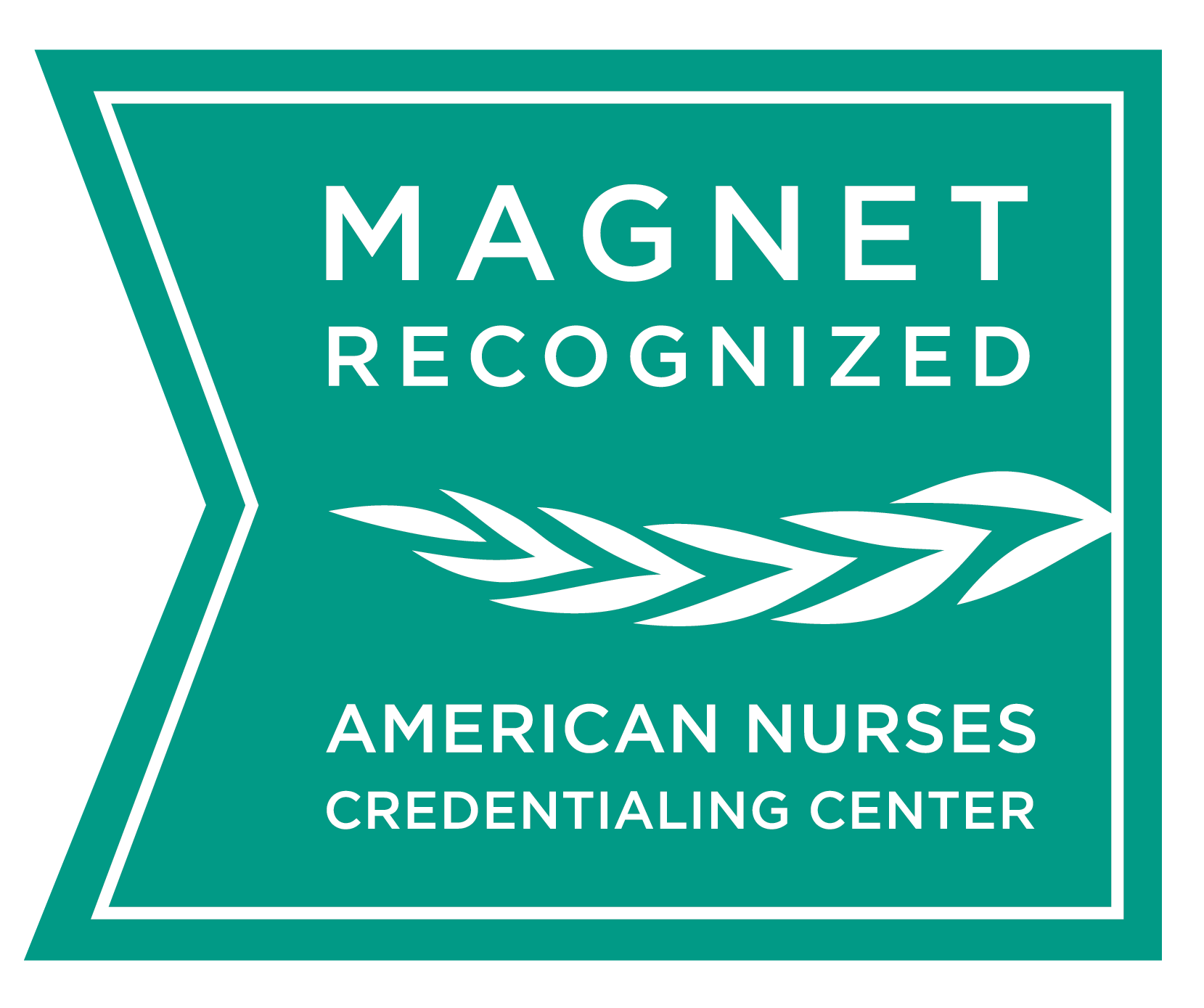 Houston Methodist West Hospital is an honoree of the American Nurses Credentialing Center's (ANCC) Magnet Recognition Program®, which recognizes health care organizations for quality patient care, nursing excellence and innovations in professional nursing practice. Consumers rely on Magnet designation as the ultimate credential for high quality nursing.