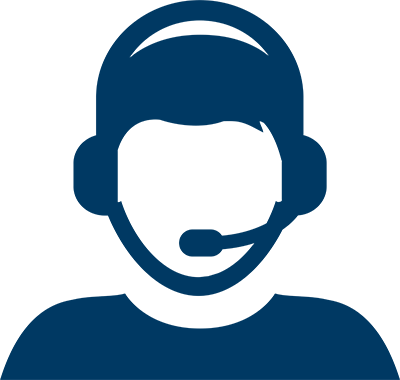 How Can We Help?
How Can We Help?

Our Approach to Treatment
Houston Methodist recruits the most highly trained specialists in the nation, including one of the country's few eye cancer doctors, Amy Schefler, MD, who diagnoses and treats eye tumors and retinal disease. We also conduct clinical research on nearly every type of eye cancer.
Our team, including radiation oncologists, oncologists, radiation physicists and eye pathologists, is passionate about our work and provides lifelong care to patients, many of whom travel internationally for treatment. We ensure every patient gets the best care possible and review the smallest details of every patient's treatment plan. Our commitment to excellence minimizes damage to healthy eye parts while maximizing treatment.
Leading Eye Cancer Treatment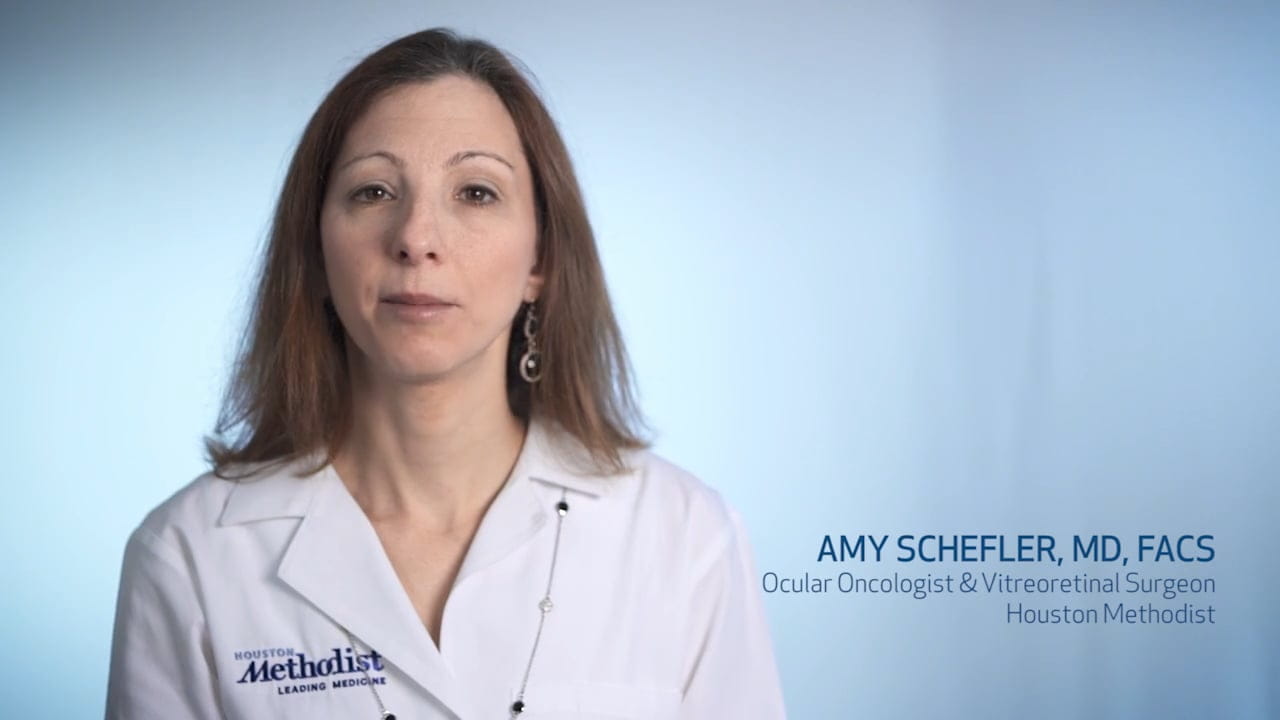 Our ocular specialists can treat the most severe form of eye cancer, using customized ocular discs. As one of only a few hospitals performing this advanced procedure, we successfully target and destroy eye tumors while preserving a patient's vision — with virtually no chance of recurrence.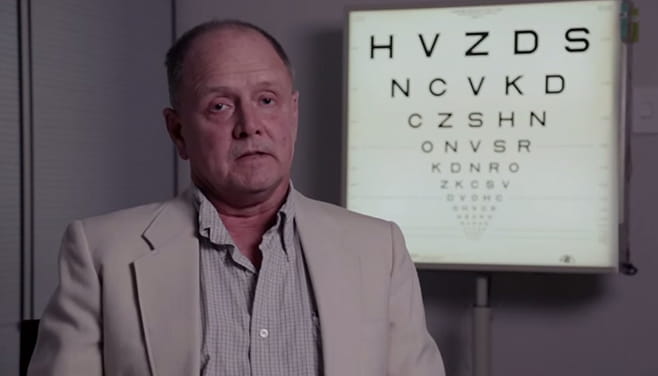 A friend's cataract surgery reminded Darrell that he needed an eye exam. His decision to have an eye exam was a wise one, because the retinal specialist in Alaska detected cancer and sent him to Houston Methodist to receive care for uveal melanoma, a rare eye cancer. Darrell was fortunate to find the expertise he needed for his rare form of cancer at Houston Methodist.

Share:
Choose a Doctor at One of Our Locations