Radiochemistry and PET Imaging Lab
Li lab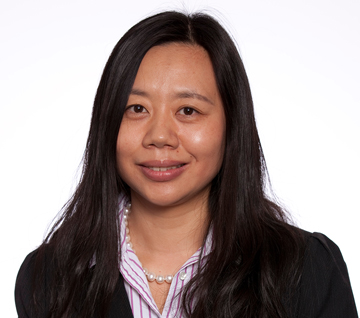 Zheng Li, PhD
Associate Research Professor of Bioenergetics
Houston Methodist
Weill Cornell Medical College
The Radiochemistry and PET Imaging Lab combines organic and medicinal chemistry, radiochemistry and PET imaging to focus on development of novel molecular imaging probes for early diagnosis and accurate staging of cancer and mitochondrial dysfunction-related diseases. This lab also works on imaging-guided PK/PD study of drug delivery systems and cell therapy.
Our Team:
Zheng Li, PhD – Research Scientist/Core Manager, Principal Investigator
After graduating Magna cum Laude from her doctoral program at Fudan University, Dr. Li spent a year as a Research Specialist at Unilever. In 2004, she was awarded the NIH Fogarty International Fellowship and spent the next 3 years in PET imaging group at the National Institute of Biomedical Imaging and Bioengineering in Bethesda, MD. In 2006, she received the NIH Fellows Award for Research Excellence. After joining Houston Methodist Research Institute, Dr. Li built the medicinal and radiochemistry laboratory focusing on molecular imaging probe development.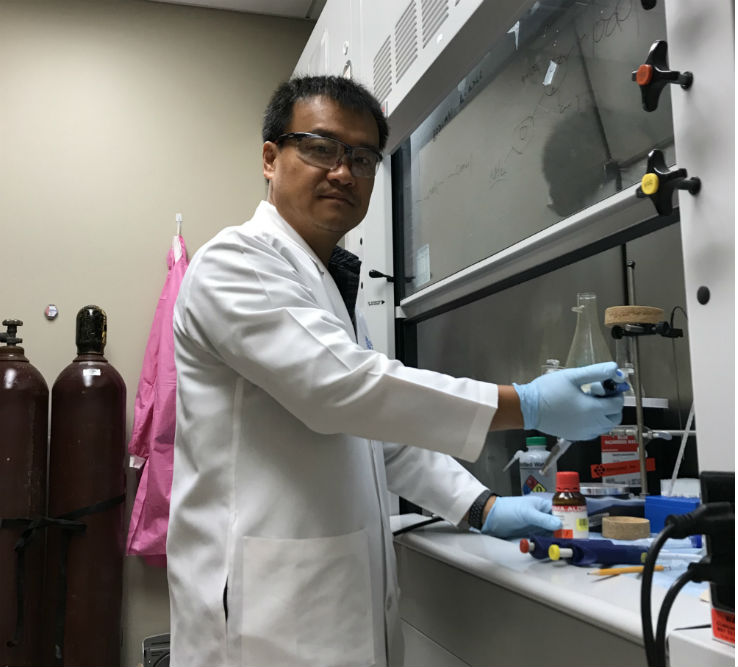 Feng Li, PhD – Research Associate I
Feng Li, PhD, received his doctoral degree in organic chemistry from Fudan University in Shanghai, China. During his doctoral studies, he joined Fenggang Tao, PhD's, group, where he received training in organic chemistry. Li joined the Houston Methodist Research Institute in Zheng Li, PhD's, research group in 2008. His current research interest is focused on design, synthesis, characterization and evaluation of novel pharmaceutical molecules, optical and PET imaging probes for cancer research.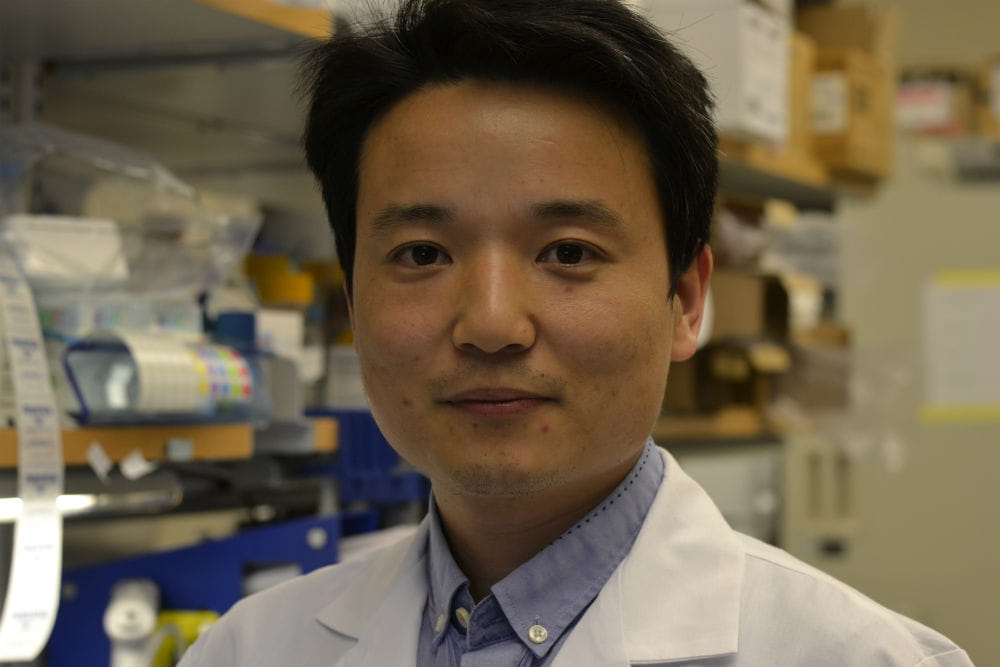 Zhen Yang, PhD – Postdoctoral Fellow
Zhen Yang, PhD, received his doctoral degree in chemistry from the Huazhong University of Science and Technology in China. During his doctoral studies, he joined Zhifeng Ren, PhD's, group in the U.S. as a visiting student, where he received training in studying nanomaterials. He received a master's degree in chemical engineering at the University of Houston under the co-guidance of Ren and Richard C. Willson, PhD. He joined the Houston Methodist Research Institute and the Center for Bioenergetics in April 2017. His current research is focused on developing synthetic chemical probes for in vivo molecular imaging and therapy. His expertise includes nanofabrication, molecular engineering, drug delivery, single cell analysis and animal imaging.
Publications:
Yang Z, Jiang S, Li F, Qiu Z, Gu J, Pettigrew R, Ferrari M, Hamilton D, Li Z. Single-Molecule Force Measurement Guides the Design of Multivalent Ligand with Picomolar Affinity. 2019 Angew Chem Int Ed Engl. 2019, 58 (16): 5272-5276 (Accepted with no revision, cover feature)
Yang Z, Li F, Yelamanchili D, Zeng, Z, Rosales C, Youker KA, Shen H, Ferrari M, Mahmarian J, Pownall HJ, Hamilton DJ, and Li Z. Vulnerable Atherosclerotic Plaques Imaging by Small-Molecule High-Affinity PET Radiopharmaceutical. Advanced Therapeutics, 2019. 1900005, 1-8 (Cover feature)

Li F, Jiang S, Zu Y, Lee DL, Li Z. A Tyrosine Kinase Inhibitor-Based High Affinity PET Radiopharmaceutical Targets Vascular Endothelial Growth Factor Receptor. J. Nucl. Med., 2014/09; 55(9):1525-31.