Energy Transfer and Metabolism
Hamilton Lab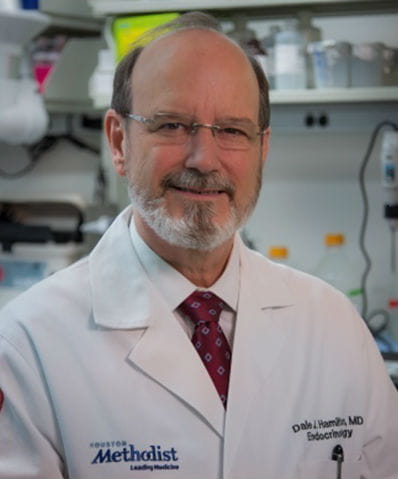 Dale J. Hamilton, MD
Elaine and Marvy A. Finger Distinguished Chair for Translational Research in Metabolic Disorders & Professor of Clinical Medicine,
Institute for Academic Medicine
Research Institute
Director, Center for Bioenergetics
The failing heart is energy-deprived despite an abundance of substrates, whereas cancer cells exploit metabolic pathways to redirect energy transfer to promote its growth at the expense of healthy tissue. At the Energy Transfer and Metabolism Lab, we seek to unravel how humans and other organisms optimize production of the metabolic fuel adenosine triphosphate (ATP), which powers every cell in our body. Specifically, our lab aims to study the quantum physics of mitochondrial electron and proton transport.
We hypothesize that an organism's evolved, or otherwise mutated, electron transfer system components play key roles in determining its distinct temperature profile for mitochondrial ATP production. We also study methods for 're-energizing' energy-deprived organs, including highly innovative techniques such as transfer of functional healthy mitochondria into energy-altered tissue like the failing cardiomyocyte or growing neoplastic cells.
Our Team:
Dale Hamilton, MD

– Director and Principal Investigator
Hamilton, is the director of the Center for Bioenergetics and a consulting faculty physician in the division of endocrinology and diabetes of the Department of Medicine at Houston Methodist. He is also a professor of clinical medicine at Weill Cornell Medicine.

Hamilton's early education at the University of Washington was in cellular and molecular biology where he graduated with honors. He then attended St. Louis University Medical School and completed residency and post-doctoral fellowship training in internal medicine and endocrinology at Baylor College of Medicine. His early to mid-professional career activities combined clinical practice and graduate medical education.

The transition to translational research for Hamilton began in 2002 when he participated in collaborations in clinical trials and orthotopic human islet transplantation research. In 2007, his research focus narrowed to translational investigations related to substrate oxidation and energy transfer in failing organ systems such as the human heart and neoplastic conditions. In 2013 in collaboration with Anisha Gupte, PhD, he established a bioenergetics research initiative at Houston Methodist Research Institute with the objective of identifying mechanisms of altered energy transduction in disease states, especially those involving high energy tissues. The initiative has now evolved into the Center for Bioenergetics, which supports several faculty and their research groups studying various aspects of energy transfer and metabolism.
Aijun Zhang – Research Scientist
Aijun has broad experience in both neurology and bioenergetics. He is trained in electrophysiology, molecular biology and bioinformatics. He previously worked at Baylor College of Medicine on neuronal signal transduction research in retina. In 2009, he joined the Houston Methodist Research Institute and studied thyroid hormone receptor function. His current research interest in the Bioenergetics lab is to investigate the mechanisms of mitochondria dysfunction in relevant diseases, such as heart failure and tumors, and leading a study on innovative mitochondrial transfer therapy.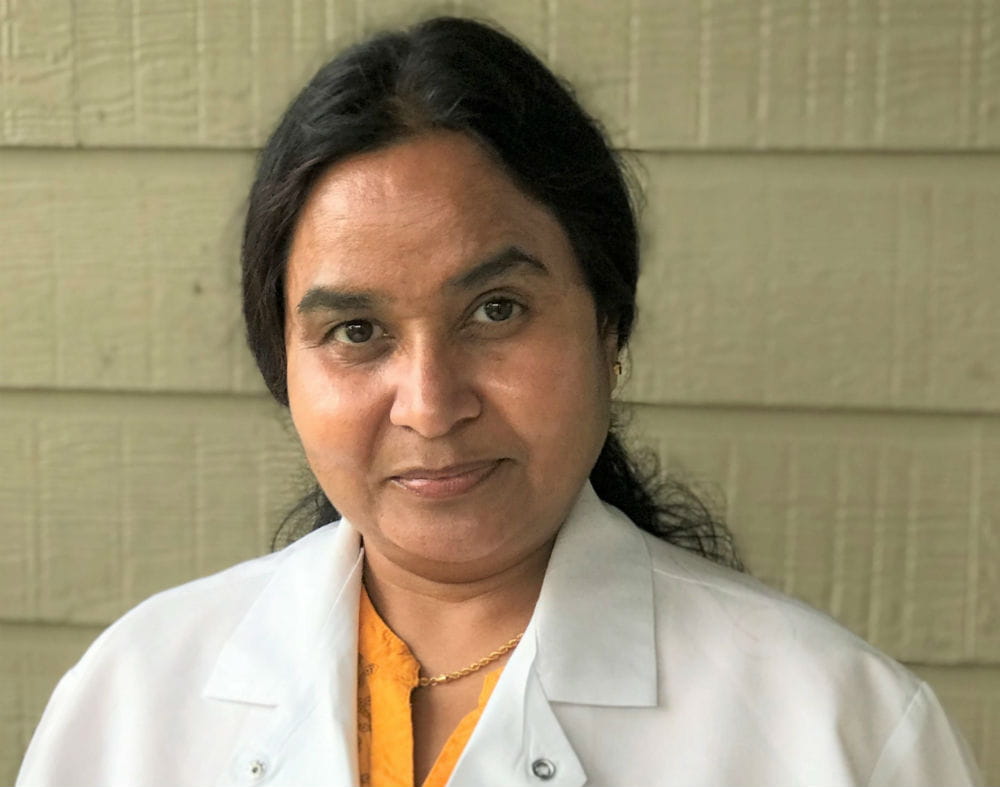 Indira Vedula – Senior Research Assistant
Indira works with various mouse models of diseases such as heart failure, performing various surgical techniques, and assessing blood pressure with tail cuff method, NMR, body weight, blood draws, and organ collection. Her expertise includes isolating live mitochondria from tissues and cells and performing respiration experiments utilizing Seahorse and Oroboros technologies. She received a Master's degree from Andhra University in India and started her scientific career at the Baylor College of Medicine in 2009 before joining the Houston Methodist Research Institute in 2014 and the Center for Bioenergetics in 2015.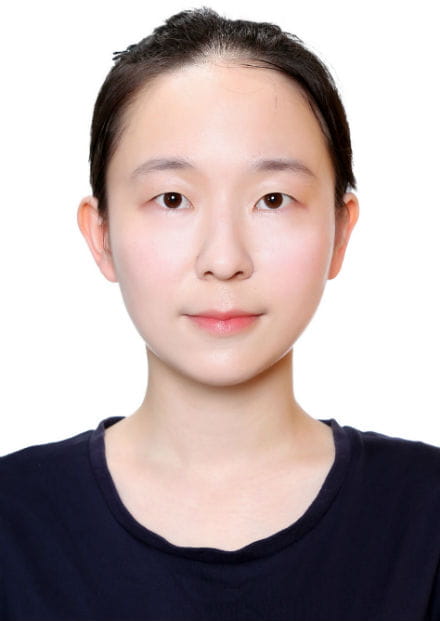 Haoran Zhang – Graduate Research Fellow
Haoran, a graduate student from Xiangya Medical School, Central South University, majoring in dermatology with clinical and scientific training. In 2019, she joined Houston Methodist Research Institute with Center of Bioenergetics as a graduate research fellow to do scientific research after finishing her internship at Xiangya hospital. She masters the basic experimental operational skills including utilizing Seahorse and Oroboros technologies for detecting the activity of mitochondria. Her research area is centered around mitochondria function in human diseases, especially prostate cancer and melanoma.
Publications:
Gupte AA, Hamilton DJ. Mitochondrial Function in Non-ischemic Heart Failure. Adv Exp Med Biol. 2017;982:113-126. doi: 10.1007/978-3-319-55330-6_6. Review. PMID: 28551784
Hamilton DJ. Metabolic Recovery of the Failing Heart: Emerging Therapeutic Options. Methodist Debakey Cardiovasc J. 2017 Jan-Mar;13(1):25-28. doi: 10.14797/mdcj-13-1-25. Review. PMID: 28413579

Wu S, Zhang A, Li S, Chatterjee S, Qi R, Segura-Ibarra V, Ferrari M, Gupte A, Blanco E, Hamilton DJ. Polymer Functionalization of Isolated Mitochondria for Cellular Transplantation and Metabolic Phenotype Alteration. Adv Sci (Weinh). 2018 Jan 3;5(3):1700530. doi: 10.1002/advs.201700530. eCollection 2018 Mar. PMID: 29593955