Gupte lab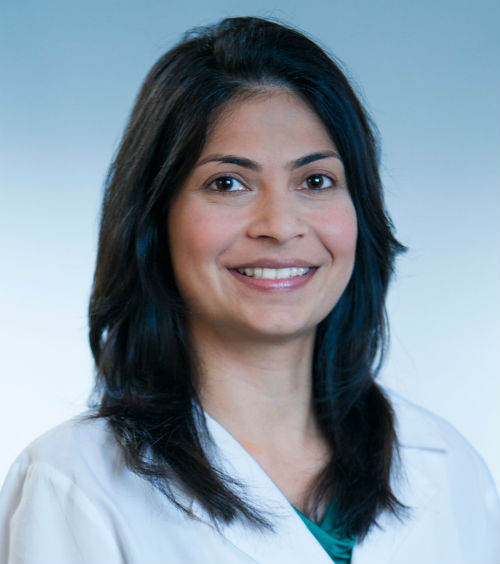 Assistant Research Professor of Bioenergetics, Houston Methodist Academic Institute
Houston Methodist
Weill Cornell Medical College
Heart disease is the leading cause of death in women in the U.S. Loss of estrogen and the associated metabolic changes in menopause dramatically increase cardiovascular risk in women. The Women's Heart Lab is interested in unraveling the molecular mechanisms that govern this transition and determine therapeutic strategies to preserve cardiac and metabolic health after menopause.
Currently, much of the focus is on mechanisms that regulate diastolic function since heart failure with preserved ejection fraction (HFpEF) is commonly seen in menopausal elderly women. HFpEF is also prevalent in patients afflicted with insulin resistance and diabetes, conditions that are known to override the female advantage against heart disease even before menopause. The lab uncovered a sex hormone-driven, dose-dependent mitochondrial dysfunction mechanism that determines development of diastolic versus systolic dysfunction in preclinical models. In collaboration with cardiologists and endocrinologists at Houston Methodist, the lab also investigates progression of cardiac metabolic changes in clinical studies.
Our Team:
Anisha Gupte – Research Scientist/Operations Manager, PI
Dr. Gupte grew up in a family afflicted with diabetes and heart disease. After watching several family members take daily insulin shots and undergo coronary bypass surgeries, she pledged to conduct research that could help patients like her own family prevent, manage and cure diabetes and its complications. Gupte received her Ph.D. at the University of Kansas Medical Center in 2009, where she discovered a new role for Heat Shock Proteins in preventing insulin resistance, a condition that if left untreated can progress to type 2 diabetes. She completed her post-doctoral training followed by a Research Associate position in the Diabetes lab at the Houston Methodist Research Institute. Her research examined the molecular mechanisms of the associated complications of type 2 diabetes such as heart failure, liver disease and atherosclerosis. In 2013, she teamed up with Dr. Dale Hamilton to start the Bioenergetics lab in the role of a Research Scientist. Her research program continues to focus on diabetes and heart failure, but her research niche lies in cardiac and metabolic health of menopausal women. Gupte is a research faculty at Weill Cornell Medicine and Assistant Member at the HMRI.
Indira Vedula – Senior Research Assistant
Indira works with various mouse models of diseases such as heart failure, performing various surgical techniques, and assessing blood pressure with tail cuff method, NMR, body weight, blood draws, and organ collection. Her expertise includes isolating live mitochondria from tissues and cells and performing respiration experiments utilizing Seahorse and Oroboros technologies. She received a Master's degree from Andhra University in India and started her scientific career at the Baylor College of Medicine in 2009 before joining the Houston Methodist Research Institute in 2014 and the Center for Bioenergetics in 2015.
Publications:
Gupte AA, Hamilton DJ: Mitochondrial Function in Non-ischemic Heart Failure. Adv Exp Med Biol 2017, 982:113-26.
Li S, Gupte AA: The Role of Estrogen in Cardiac Metabolism and Diastolic Function. Methodist DeBakey cardiovascular journal 2017, 13:4-8.
Hamilton DJ, Minze LJ, Kumar T, Cao TN, Lyon CJ, Geiger PC, Hsueh WA, Gupte AA. Estrogen receptor alpha activation enhances mitochondrial function and systemic metabolism in high-fat-fed ovariectomized mice. Physiol Rep. 2016 Sep; 4(17).