Lipid Metabolism in Cardiovascular Disease Lab
Rosales lab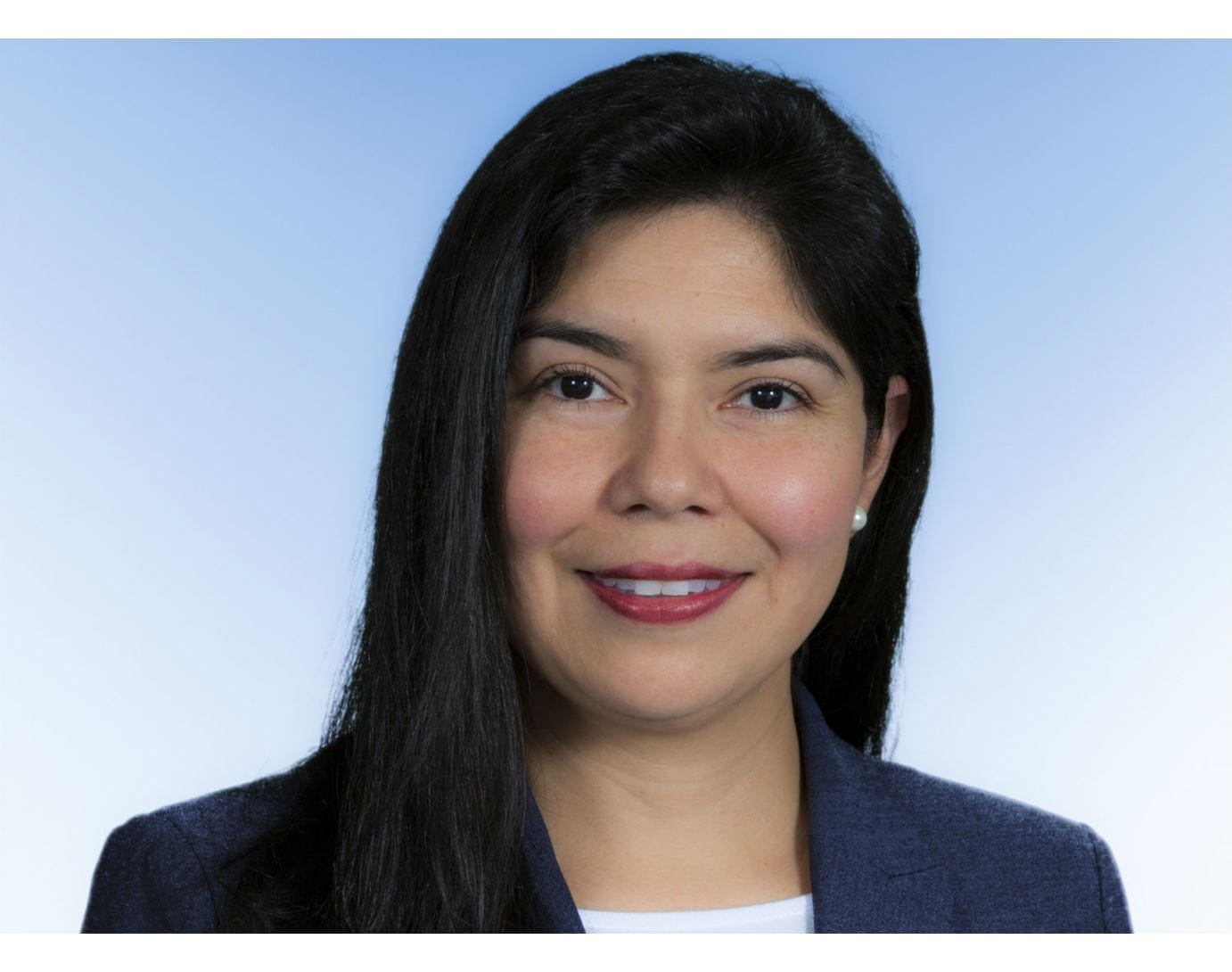 Corina Rosales, PhD
Assistant Professor of Bioenergetics
Houston Methodist
Weill Cornell Medical College
The Lipid Metabolism in Cardiovascular Disease Lab develops lipid lowering therapeutic agents for the treatment of dyslipidemia by studying lipoprotein metabolism. In particular, atherosclerosis, the leading cause of death in developed and underprivileged nations, is caused in part by a dysfunctional lipoprotein profile marked by elevated low density lipoprotein (LDL) and low levels of high density lipoprotein (HDL). LDL is known as the "bad cholesterol," while HDL is the "good cholesterol."
Unlike statins that target lowering LDL, the lab's research focuses on optimizing HDL function to maximize cholesterol disposal to the liver. Despite the success of statins, there remains an unfulfilled need for complementary therapies that promote the removal of cholesterol from atherosclerotic lesions and its transfer to the liver for disposal. The lab identified a bacterial protein, serum opacity factor (SOF), that at low doses rapidly and profoundly reduces plasma cholesterol in mice by 43%in three hours. The lab's studies aim to fully elucidate the structure and function of SOF and determine its use as a therapeutic lipid-lowering agent.
Our Team:
Corina Rosales, PhD – Scientist, PI
Dr. Rosales' doctoral training is in Pathology and Molecular Biology, earning her degree at the Univeristy of Texas-Houston. Her graduate research studies involved engineering a mouse model for lipid metabolism and resulted in a first author paper showing that the cluster of differentiation-1d (CD1d) is a cell surface receptor for oxysterol-induced PPAR-gamma(γ) activation.
In her postdoctoral fellowship at Baylor College of Medicine she acquired expertise in lipoprotein isolation and analysis, lipid synthesis, enzymatic assays, in vivo methods, and chemical kinetics using fluorescence spectroscopy, radiolabeling, and turbidimetric kinetics. Dr. Rosales' current research studies are focused on a streptococcal protein, serum opacity factor (SOF), which catalyzes a novel reaction that targets plasma HDL. She was part of a team that showed that SOF destabilizes and selectively delipidates human HDL by a mechanism that yields an apo E-containing, cholesteryl ester-rich microemulsion (CERM), lipid-free (LF) apo AI and a phospholipid-rich "neo HDL".
She published a first author paper uncovering the stabilizing role of apo AII in modulating the SOF reaction, and contributed to a paper showing that the SOF reaction requires labile apo AI. Following in vitro experiments, which revealed the cardioprotective potential of SOF, she led the in vivo studies which showed that low dose SOF (4 µg) reduces plasma cholesterol in WT mice ~45% in three hours where it remains for 20 hours. Using wild-type, apo E-null, and LDLR-null mice, she then showed that the reduction in plasma cholesterol was mediated by apo E, which directed the CERM to several apo E-dependent receptors, including LDLR. Subsequently, her studies of SOF vs. HDL from apo AI-null mice further showed that HDL instability and apo AI lability are permitting factors in the SOF reaction. These studies have all been published.
Dr. Rosales has contributed to two book chapters, one on HDL metabolism and the other on novel lipid therapies. She has expertise in HDL-relevant research that uses multidisciplinary approaches ranging from physicochemical to physiological concepts and methods. As a young investigator, she brings much needed and proven strengths in mouse management and molecular biology to her team and their research endeavors.

She is currently an assistant professor and the principal investigator on a RO1 NIH grant studying High Density Lipoprotein Biogenesis and Speciation. She has, also, successfully secured her second R01 NIH grant researching the effects of SOF on Physiology of Dysfunctional HDL with Underlying Excess Free Cholesterol Bioavailability and its Rescue by Bacterial SOF.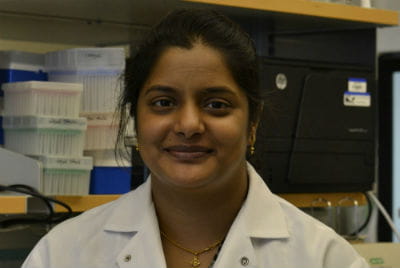 Dedipya Yelamanchili – Research Assistant II
Dedipya Yelamanchili graduated with a master's degree in biotechnology from the University of Houston Clear Lake. She started her postgraduate career at Baylor College of Medicine before joining the Houston Methodist Research Institute in 2014. She engineers and studies the effects of ApoAI variants on the structure and function of high density lipoprotein (HDL) particles. Dedipya, also works with a novel protein, serum opacity factor (SOF), which has been shown to enhance cholesterol removal in vivo. Her expertise includes molecular cloning, molecular biology, radiolabeling and tracing, FPLC, spectrofluorometry, and murine colony management/procedures (husbandry, breeding, genotyping, retro-orbital injections, organ harvesting, and aorta isolation).
Publications:
Rosales C, Tang D, Gillard BK, Courtney HS, Pownall HJ. Apolipoprotein E Mediates Enhanced Plasma Cholesterol Clearance by Low Dose Streptococcal Serum Opacity Factor via Hepatic LDL Receptors In Vivo. Arterioscler Thromb Vasc Biol. 2011 31:1834-41. PMID: 21597008
Rosales C, Patel N, Gillard BK, Yelamanchili D, Yang Y, Courtney HS, Santos R, Gotto AM, and Pownall HJ. Apolipoprotein AI Deficiency Inhibits Serum Opacity Factor Activity against Plasma High Density Lipoprotein via a Stabilization Mechanism. Biochemistry 2015 54:2295-302. PMCID: PMC5448415
Rosales C, Gillard BK, Gotto AM, Jr., and Pownall HJ. High-Density Lipoprotein Processing and Premature Cardiovascular Disease (Review) Methodist DeBakey Cardiovasc J. 2015 11:181-5. PMCID: PMC4666426
Rosales C, Gillard BK, Courtney HS, Blanco-Vaca F, Pownall HJ. Apolipoprotein modulation of streptococcal serum opacity factor activity against human plasma high-density lipoproteins. Biochemistry. 2009 48:8070-6. PMCID: PMC3236702