Clinical & Translational Research
The Clinical Translational Program manages investigator-initiated and industry-sponsored clinical studies and trials for the Center for Bioenergetics. The goal of this program is to facilitate validation of findings from preclinical systems in humans and moving exciting discoveries towards approved treatments. The program oversees IRB protocols, patient recruitment and consenting, de-identification and PHI protection, sample/data collection and data processing. The program has a special interest in treatments to improve cardiovascular and metabolic health.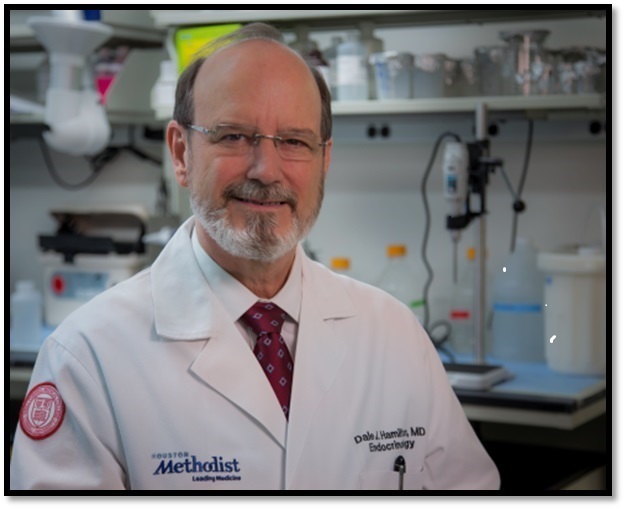 Dale J. Hamilton – Director
Dr. Hamilton is the Director of Center for Bioenergetics at Houston Methodist Research Institute and a consulting faculty physician in the Division of Endocrinology and Diabetes of the Department of Medicine at Houston Methodist Hospital. His academic appointment is Professor of Clinical Medicine at WCM and HM IAM. Dr. Hamilton's early education at the University of Washington was in cellular and molecular biology where he graduated with honors. He then attended St. Louis University Medical School and completed residency and post-doctoral fellowship training in internal medicine and endocrinology at Baylor College of Medicine. His early to mid-professional career activities combined clinical practice and graduate medical education.
The transition to translational research for Dr. Hamilton began in 2002 when he participated in collaborations in clinical trials and orthotopic human islet transplantation research. In 2007 his research focus narrowed to translational investigations related to substrate oxidation and energy transfer in failing organ systems such as the human heart and neoplastic conditions. In 2013 in collaboration with Anisha Gupte, Ph.D. he established a Bioenergetics Research initiative at Houston Methodist Research Institute with the objective of identifying mechanisms of altered energy transduction in disease states, especially those involving high energy tissues. The initiative has now evolved into the Center for Bioenergetics, which supports several faculty and their research groups studying various aspects of energy transfer and metabolism.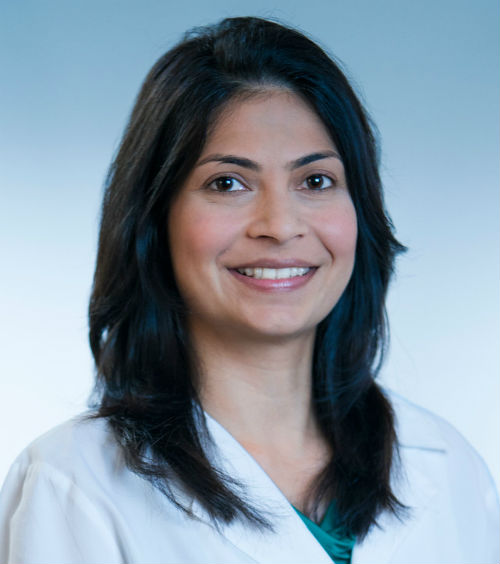 Anisha Gupte – Research Administrator
Dr. Gupte grew up in a family afflicted with diabetes and heart disease. After watching several family members take daily insulin shots and undergo coronary bypass surgeries, she pledged to conduct research that could help patients like her own family prevent, manage and cure diabetes and its complications. Gupte received her Ph.D. at the University of Kansas Medical Center in 2009, where she discovered a new role for Heat Shock Proteins in preventing insulin resistance, a condition that if left untreated can progress to type 2 diabetes. She completed her post-doctoral training followed by a Research Associate position in the Diabetes lab at the Houston Methodist Research Institute. Her research examined the molecular mechanisms of the associated complications of type 2 diabetes such as heart failure, liver disease and atherosclerosis. In 2013, she teamed up with Dr. Dale Hamilton to start the Bioenergetics lab in the role of a Research Scientist. Her research program continues to focus on diabetes and heart failure, but her research niche lies in cardiac and metabolic health of menopausal women. Gupte is a research faculty at Weill Cornell Medicine and Assistant Member at the HMRI.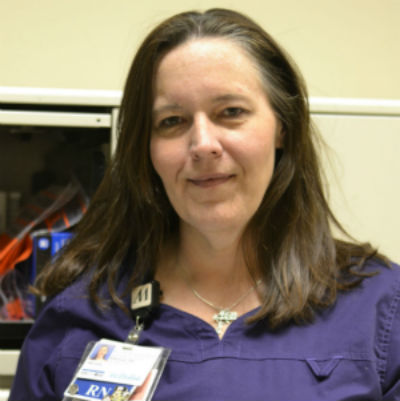 Melissa Whipple – Sr. Clinical Research Nurse
Melissa received her ADN from San Jacinto College Central and her BSN from UTHealth. She is a Certified Clinical Research Coordinator through ACRP and has over 11 years of Clinical Research experience. She worked as a staff nurse until she began her clinical research career at Baylor College of Medicine. In June 2010, Mrs. Whipple moved to Houston Methodist Research Institute's Academic Office of Clinical Trials where she coordinated studies within the Department of Medicine, Interventional Radiology, Pulmonary Care, and Urology. She also spent a year in the Department of Surgery and Transplant at Houston Methodist Research Institute on Renal and Liver Transplant Clinical Trials. She now oversees clinical research coordination for the Translational Clinical Research Program for the Center for Bioenergetics.
Saundra Hendricks - Nurse Practitioner
Saundra Hendricks is a sixth generation Texan with a strong family history of diabetes. Having seen first-hand the loss of life and limb from diabetic complications, she always wanted to work towards improving the quality of life of patients with diabetes. Her first job was as a RN at the renal transplant unit at Hermann Hospital. From the high-tech world of the Texas Medical Center she then moved to the low-tech world of rural home health in 1983. With her experience in diabetes she soon became the "diabetes expert" for seven rural counties north of Houston. She then teamed up with Dr. Dale Hamilton who had a vision of an RN/Physician team developing a "practice within a practice" to care for patients with diabetes. This was such a successful model, Ms. Hendricks felt to keep up with her expanded role in 1997 she earned her Master of Science and became a Nurse Practitioner.
This led to them moving to Baylor College of Medicine then to Houston Methodist Hospital. She continues to have a full clinical practice and is now actively involved in the Clinical and Translational Program with The Center for Bioenergetics at Houston Methodist Research Institute. The goal is to bring the advances discovered in the Bioenergetics basic science laboratory to the patient. The ultimate goal is to improve the lives of individuals burdened with chronic disease related to metabolic disorders including but not limited to diabetes.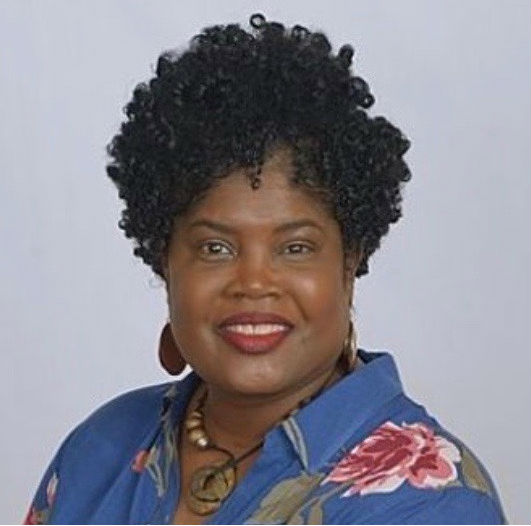 Robin M. Smith – Academic Coordinator
Robin began her career over 30 years ago obtaining her Certified Medical Assisting Degree in Denver, Colorado, graduating with honors and number 1 in her class. She began working as a Worker's Compensation Specialist helping to develop protocols and assisting in performing employment physicals for several industrial companies. In 1987 Robin and her husband began their great adventure to Houston, Texas! After settling into the Texas ways, she started working for Dr. Dale J. Hamilton as his Office Manager and assisted with his patients in the coordination of their medical care for 15 years.
In 2002 she came to the Houston Medical Center and continued to assist Dr. Dale J. Hamilton in his new endeavors; for 3 years at Baylor College of Medicine, and in 2006 transferring to Houston Methodist Hospital System. She is now the Academic Coordinator with the Center for Bioenergetics.
Now that she has raised her family, she has shifted her focus on continuing her education in obtaining a Master's Degree in Business Management.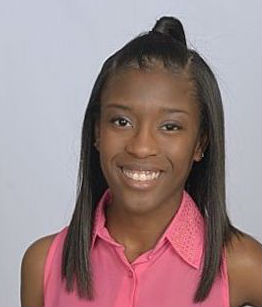 Jessica C. Smith – Administrative Assistant
Jessica has always had an interest in research, and more specifically, research pertaining to health. Jessica is currently working to obtain her bachelor's degree in business management. She joined the Center of Bioenergetics in February 2017 and manages patient files, research data, office coordination, center socials and entertainment, and maintains a log of accomplishments and publications in the Center.