Houston Methodist Lung Center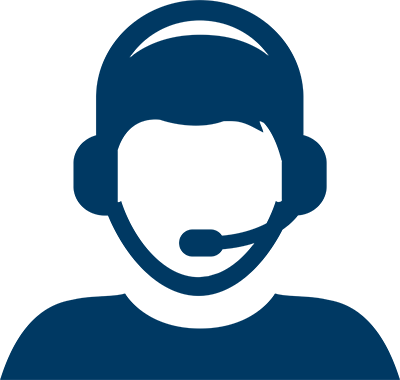 Contact our clinical coordinators to schedule an appointment.
Contact our clinical coordinators to schedule an appointment.

Our Experts Diagnose and Manage All Lung Diseases — Including Complex COPD
The Houston Methodist Lung Center was developed to establish a single center of expertise in the diagnosis and management of all lung diseases. For patients, caregivers and referring physicians, the center provides one-stop access to expertise in breathing and respiratory disorders.
The Lung Center capitalizes on the pulmonary expertise in the Texas Medical Center and at Houston Methodist Hospital, named by U.S. News & World Report as one of the nation's best as a nationally ranked Honor Roll hospital. The Houston Methodist Lung Center physicians represent years of clinical experience and academic recognition in their areas of interest and expertise. Within two business days of either a phone or website referral, patients and caregivers will be on their way to better understanding and managing their breathing difficulties.
Why Houston Methodist?
Houston Methodist has a long history of leading medicine. From the first U.S. lung transplants to cardiovascular surgical techniques pioneered by Dr. Michael E. DeBakey, Houston Methodist has always been in the forefront of innovative, timely, expert and compassionate care.
The Houston Methodist Lung Center exemplifies our commitment to leading medicine, uniting the recognized expertise of our pulmonary team with the center's skilled vascular, cardiovascular and thoracic surgeons, oncologists, radiologists, pathologists, cytopathologists, immunobiologists, respiratory therapists, neurologists, cardiologists and rheumatologists in an outpatient setting.
Specialized Programs and Clinics
We offer a variety of specialized programs to treat certain complex lung conditions:
Diseases Treated:
Our Services
In addition to routine pulmonology services, we offer the following highly specialized procedures:
Diagnostic right-heart catheterization for pulmonary hypertension diagnosis, management and risk stratification
Pulmonary angiography
Pulmonary function testing, including spirometry, 6MWT, diffusion, lung volumes, indirect calorimetry, methacholine challenge test, exhaled nitric oxide testing, pulmonary exercise stress test, and high altitude stress testing
Pulmonary rehab
Interventional bronchoscopy, including endobronchial ultrasound (EBUS) and computerized tomography (CT) guided/directional bronchoscopy
Robot-assisted bronchoscopy of suspicious lung nodules using Auris Health's Monarch™ Platform, offering improved detection of early stages of lung cancer
Interventional pleuroscopy
Minimally invasive thoracic surgery and other surgical approaches to lung, mediastinal and pleural disease diagnosis and management
Bronchial thermoplasty for asthma
Bronchoscopic management of airway disease (bronchial coils and valves)
Low-dose computed tomography (LDCT) for lung cancer screening for high-risk patients per Medicare guidelines
Access to research studies for patients interested in and appropriate for study participation in PH, COPD, asthma, pulmonary fibrosis and lung cancer
Chronic thromboembolic pulmonary hypertension diagnosis and management, including surgical options
Lung transplant pre-assessment
One of the largest U.S. lung transplant programs
To request an appointment or make a physician referral call 713.441.7779 or click here.

Houston Methodist Lung Center is a designated Care Center Network for the Pulmonary Fibrosis Foundation (PFF), recognizing our ability to accurately diagnose and treat individuals with this deadly lung disease. Pulmonary fibrosis causes progressive scarring in the lungs, making it difficult to breathe and get sufficient oxygen into the bloodstream. There is no known cure.
U.S. NEWS & WORLD REPORT
Houston Methodist Hospital is ranked Best in Texas and No. 15 in the nation by U.S. News & World Report for pulmonology and lung surgery. U.S. News & World Report has also named Houston Methodist Hospital one of the nation's best as a nationally ranked Honor Roll hospital. Learn more.
Accredited Center Offering Comprehensive Care for Pulmonary Hypertension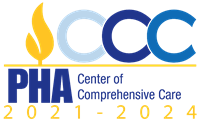 Houston Methodist Lung Center's Pulmonary Hypertension Program is the only program in Houston to be recognized by the Pulmonary Hypertension Association as an accredited Center of Comprehensive Care for adult patients, and one of only three accredited programs in Texas.
Houston Methodist Lung Center