Postdoctoral research Program

Postdoctoral Fellows
Houston Methodist has a vibrant postdoctoral program with research fellows from all over the world. While a majority of the researchers are involved in biomedical research, their backgrounds include diverse array of fields ranging from mechanical, materials and other disciplines of engineering to chemistry, physics, mathematics and computational sciences.
Our postdoctoral fellows have access to a the latest technology, equipment and facilities at Houston Methodist including an on-site cyclotron, cGMP manufacturing, a machine shop for prototyping, and
core facilities
to support today's medical research needs.
The
Methodist Association for Postdoctoral and Trainee Affairs
also supports our postdoctoral researchers by serving as a centralized organization for education, networking, intramural activities, and career development and advancement opportunities.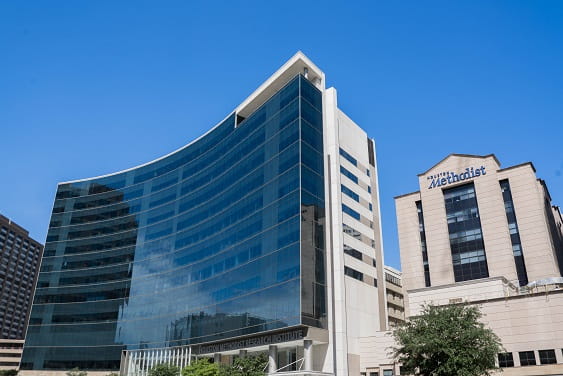 View the many treatment centers and programs that Houston Methodist has to offer, as well as some of the most recent updates and accomplishments from our labs.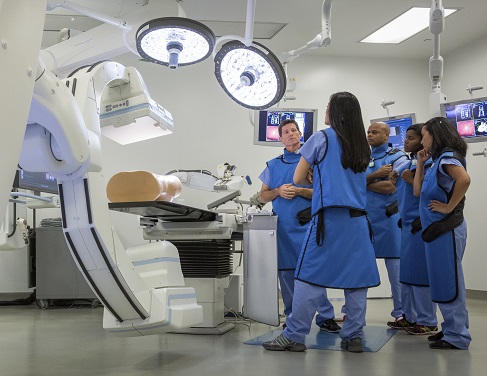 Houston Methodist offers a wide variety of accredited and non-accredited residency and fellowship programs for physicians who want to pursue subspecialty training.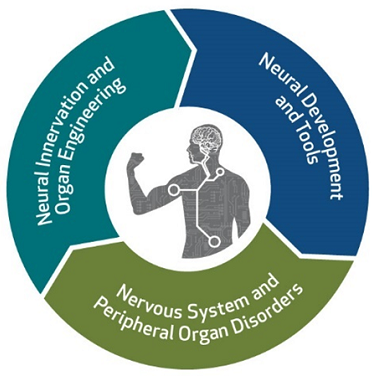 A cutting-edge, cross-disciplinary training program at the intersection of neurophysiology and organ engineering/modeling with a thoughtful integration of statistical methodology and experimental design.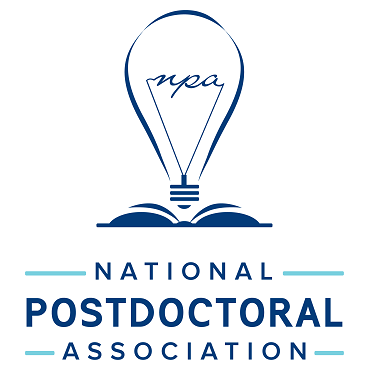 As a sustaining member of the National Postdoctoral Association (NPA), the Research Institute offers its postdocs a free affiliate membership. Visit the NPA Membership Page page, select "Affiliate Individual Member", and use your Houston Methodist email address when registering.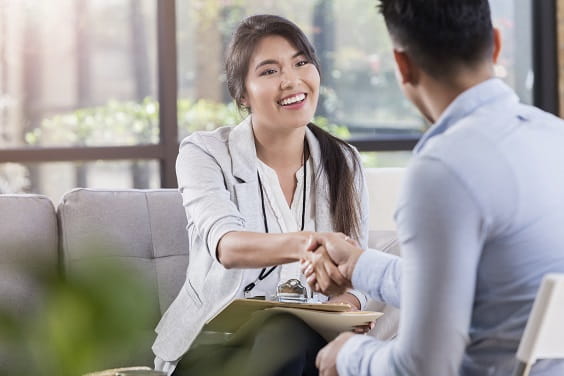 Houston Methodist is always in search of postdoctoral fellows that seek to lead medicine in the Research Institute's state of the art laboratories alongside distinguished faculty Principal Investigators. Click to view available postings, and see below for highlighted openings.

Arias Lab
The lab of Cesar A. Arias, MD, MSc, PhD in The Center for Infectious Diseases Research, Laboratory for Antimicrobial Resistance, is seeking a highly motivated Postdoctoral Researcher to focus on studying the mechanistic basis of resistance to cell envelope antibiotics. The NIH-funded project specifically investigates the mechanisms of cell membrane adaptation and the characterization of novel proteins involved in this process. The ideal candidate would have some experience in the genetic manipulation of bacteria, cell biology and basic biochemical techniques, including protein purification. A background in protein-protein interactions would be ideal. Interested candidates may submit a CV and personal statement directly to the Arias lab via email to Rosa M. Arias Fernandez.
Miller Lab
The lab of Dr. William Miller at The Center for Infectious Diseases Research, Houston Methodist Research Institute, is seeking a Postdoctoral Research Fellow. The primary focus of this NIH-funded study will investigate the response to antimicrobial peptides at the enterococcal cell membrane. The successful candidate will be self-motivated and curious, with prior experience in basic bacteriology and molecular genetics, cloning, and protein expression/purification. Interested candidates may submit a CV and personal statement to the Miller lab via email to Rosa M. Arias Fernandez.
Chang Lab

The Breast Oncology laboratory of Jenny C. Chang, MD is seeking post-doctoral candidates to investigate in preclinical triple-negative breast cancer (TNBC) models potential experimental therapeutics including immune-related approaches. The studies address the mechanistic questions arising from the use of immunotherapies either as single agents or in different molecular targeted drug combinations directed to modify the tumor microenvironment. In addition to in vitro and in vivo experimental models, we use samples collected from ongoing clinical trials where novel therapies are being tested. Multi-disciplinary approaches are applied as our laboratory has existing collaborations with research and clinical groups at NCI and universities, as well as at the Houston Methodist Research institute, where the Breast Oncology laboratory is located. Salaries are commensurate and based on the experience of the candidates and are managed by the department of Human Resources of the HMRI as per existing labor-related laws including health insurance and other benefits. Candidates should submit their CV containing contact information for 3 references. Please submit inquiries or CV via email to Roberto Rosato and James Montier.
Thomas Lab
Positions for Postdoctoral Researchers in Cancer Biology are available in the laboratory of
Dr. Christoforos Thomas in Houston Methodist Cancer Center, Methodist Hospital Research Institute. The laboratory aims to better understand the molecular mechanisms evolving in tumor cells and their microenvironment in breast cancer that progresses while in therapy. Conducted research will rely on findings from the analysis of novel mouse models of breast cancer and exploit small molecules and RNA technology to develop new therapies for resistant and metastatic disease.
For postdoctoral research positions, highly motivated and qualified candidates will be considered and are required to hold a PhD or MD-PhD in a related field and experience in cellular and molecular biology. Experience in mouse research will also be viewed favorably. To apply, please email a curriculum vitae, a one page cover letter describing your research accomplishments, interests and career goals and one reference letter sent from a current or past mentor to
Dr. Thomas via email. You can also visit the lab's website here.
Grattoni Lab
The Nanomedicine laboratory of Alessandro Grattoni, PhD is seeking PhD, MD/PhD, or early stage Postdoctoral Fellows for three different opportunities. These new NIH-funded projects contribute to Dr. Grattoni's research on development and translation of implantable technology platforms for controlled long-acting drug delivery and cell transplantation. Preferred candidates will have a background in transplant biology/immunology (NICHE project), Pharmaceutics and formulation chemistry (HIV PrEP project), or Cancer immunology and biology (NanoLymph project). The summaries for these projects can be viewed here, or by clicking the individual project titles below. For more information or to inquire on the application process, please email the Grattoni Lab.