Trainee Affairs and resources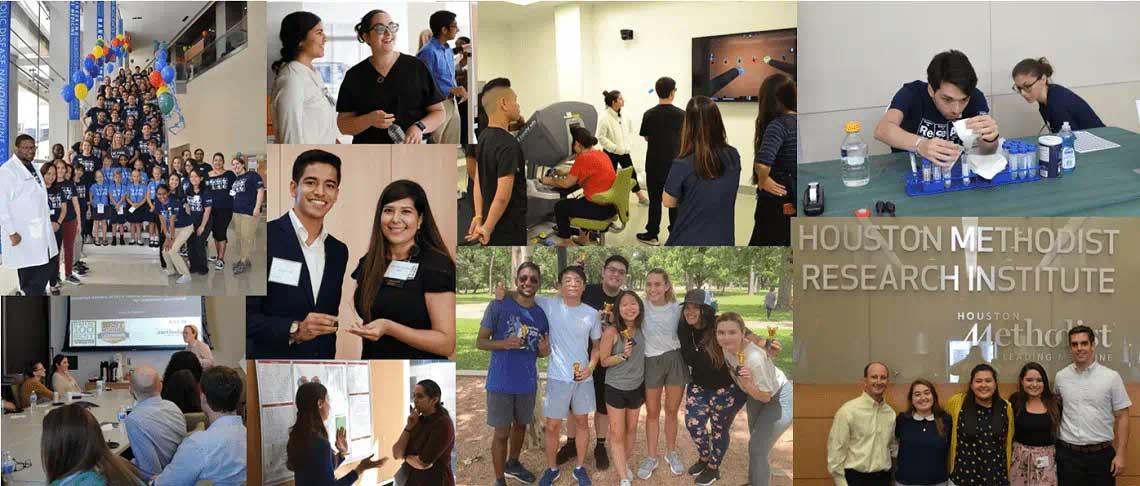 OGSTA

The Office of Graduate Studies and Trainee Affairs (OGSTA) supports the development of an academic and translational research environment for all research trainees at Houston Methodist. We are dedicated to personal and professional development by offering services that enhance the trainee learning experience. Our vision is to utilize our resources to empower trainees during their time at Houston Methodist for the benefit of their future careers.
TRAINEE RESOURCES

Please review these resources that we hope will aid in your development as Houston Methodist scientists and clinicians. If you have any questions or need help with something not listed below, Click Here to send an email to the OGSTA team and we'll be happy to assist you.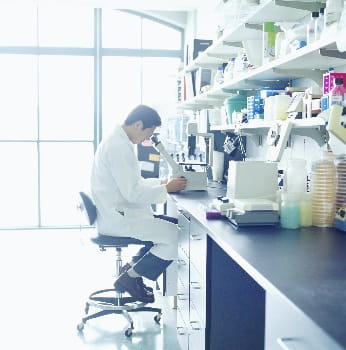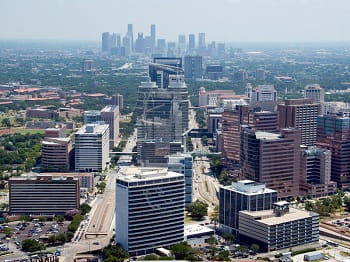 ---
MAPTA

The Methodist Association for Postdoctoral and Trainee Affairs is a self-governed association for translational science research professionals. They support postdoctoral fellows, graduate trainees, medical residents, and other translational science research professionals with education, networking, intramural activities, and career development and advancement opportunities. Some of the courses and seminars include (but are not limited to):
Coffee Chat
Career & Professional Development Series
Postdoctoral Affairs Series
International Affairs Series
Cultural Exchange Series
Outreach Events in the Greater Houston community
Summer Science Symposium
MISSION STATEMENT


The Methodist Association for Postdoctoral and Trainee Affairs is a trainee-run board, supporting all research trainees with programs of educational, cultural, and interpersonal value.


You can meet the current MAPTA Board below.
2022-2023 MAPTA Board Members
President - Simone Capuani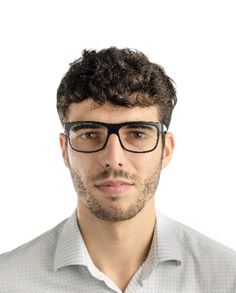 PhD - University of Chinese Academy of Sciences (in progress)
MS - Biomedical Engineering, Politecnico di Torino, Italy
Simone works in the Department of Nanomedicine, in the Laboratory of Alessandro Grattoni, PhD where he started in 2018 as a master student. After obtaining his master degree in biomedical engineering from Politecnico di Torino, Italy, he continued his research on the development of an implantable cell encapsulation device for pancreatic islet transplantation to treat type 1 diabetes.
As MAPTA Vice President of Outreach, he plans to help trainees in getting to know each other and connect with the local community. He believes that networking is a powerful tool to expand scientific knowledge, therefore his main goal is to organize events open to the various institution of the TMC.
Vice President - Mattero Massaro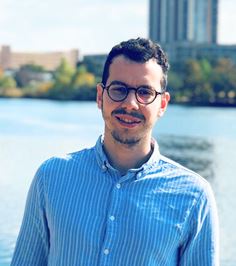 PhD- Chinese Academy of Sciences in Beijing, (in progress)
B. Tech- Biotechnology, Sapienza University in Rome

Matteo is a Ph.D. candidate in the Department of Nanomedicine at the Houston Methodist Research Institute (HMRI) in collaboration with the Chinese Academy of Sciences in Beijing, which awarded him with the ANSO Scholarship for young talents. His thesis involving molecular mechanisms underlying the pathogenesis of Rett's syndrome. Specifically, he focused his attention on how the protein MeCP2, which is mutated in the majority of Rett's syndrome patients, binds chromatin in physiology and disease. His interest in nanotechnology took him to Trieste, Italy, where he pursued a master's degree in Medical Biotechnology & Nanobiotechnology. Matteo joined HMRI as a master's student and graduated in March 2020, his thesis involving the development of a nano-delivery system as a novel therapeutic strategy for metastatic osteosarcoma.
His current research involves metabolic alterations in tumor and immune cells, with a focus on improving cytotoxic T cell responsiveness in metastatic breast cancer.
When he is not working, he is most likely cooking or training. He loves soccer, theatre and reading books.

Co-VP of Postdoctoral Affairs - Federica Giordano, PhD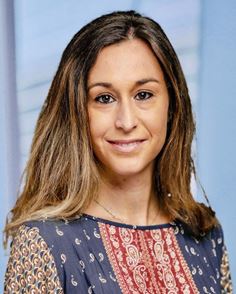 PhD- Translational and Molecular medicine (DIMET) from The University of Milano Bicocca, Milan, Italy
Federica works in Professor Taraballi's lab participating in several research projects on the application of bio-inspired innovative nanotechnology platforms for drug delivery and as a therapeutic tool in inflammatory and oncogenic diseases. She is focusing on the application of versatile biomimetic nanoparticles derived from different immune cell types (macrophages and T cells) and loaded with different drugs including tyrosine kinase inhibitors as a possible treatment for Osteosarcoma, in order to increase treatment efficacy and reduce drug associated side effects.
In her free time, Federica enjoys playing sports, especially volleyball. She enjoys walking and hiking in nature. Because she spends most of days inside the lab or in front of a computer, she loves to travel around the world to discover new landscapes and cultures, interacting with people and doing activities outside.
Federica believes that a proper postdoctoral experience should provide the necessary training to achieve scientific and professional independence. To that end, she hopes to help postdoctoral researchers significantly improving the professional development and leadership roles inside and outside the lab by organizing networking and career events, open communication with the host institution and administrative bodies, while also helping to develop a nurturing research environment.
Co-VP of Postdoctoral Affairs - Ahbishek Mishra, PhD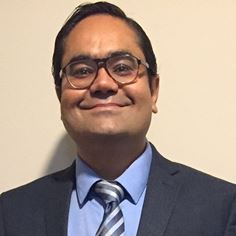 PhD- Biotechnology, CSIR-National Chemical Laboratory, Pune, India
MS- Marine Biotechnology, Goa University, Goa, India
BS- Zoology (Hons), Banaras Hindu University, Varanasi, India
Abhishek is a Postdoctoral Fellow at Dr. Jagannath's lab in the Department of Pathology and Genomic Medicine. His research is focused on studying the factors of innate immune system that enables host to control tuberculosis infection and translate this knowledge to develop therapeutic strategies against the infectious diseases. He helped to develop a bovine adenovirus vector-based vaccine for tuberculosis. Currently, he is working on developing stem cell-based therapies against multi drug resistant tuberculosis.
In his leisure time Abhishek enjoys sketching, painting, chalk carving and sports. As VP-Postdoctoral affairs he aims to develop programs that add more value to personal and professional life of postdoctoral fellows at the Houston Methodist Academic Institute.
VP of Career & Professional Development - Nikita Campa Carranza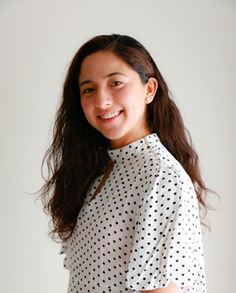 MD/PhD – Biomedical Sciences, Tecnologico de Monterrey School of Medicine and Health Sciences (in progress)
MS – Biomedical Sciences, Tecnologico de Monterrey School of Medicine and Health Sciences
BA – Biosciences, Tecnologico de Monterrey School of Medicine and Health Sciences
Nikita currently works under Alessandro Grattoni, PhD in the Department of Nanomedicine. Her current research focuses on the development and translation of an implantable dual-reservoir cell encapsulation platform for type 1 diabetes (T1D) management.
While not in the lab, she enjoys biking, running, swimming and a variety of outdoor activities. "Surround yourself with people that push you to do and be better" is her personal mantra. She believes that multicultural connections are essential to increase creativity and creating fun, safe working environments. The International Affairs office's mission will be to create a sense of belonging for all trainees, forging a connection across different cultures.
VP of International Affairs - Aboud Tahanis, MD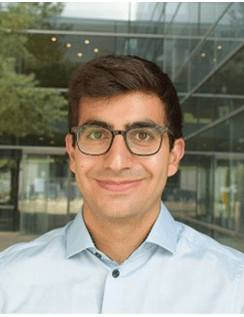 MS – Molecular and Translational Neuroscience, Ulm University, Ulm, Germany
MD – Human Medicine, Aleppo University, Aleppo, Syria

Aboud is a Postdoctoral Fellow in the Center for Neuroregeneration. His research in the Krencik Lab employs patients derived cells, cultured in three-dimensional organoids, to study the pathology of a variety of diseases in the brain. His main project focuses on the role of Astrocytes' metabolism in Parkinson's Disease.

Outside of the lab he enjoys running, bouldering and climbing, reading books, and traveling. Before moving to Houston he never watched a football game, but now he's a huge Texans fan. As the MAPTA VP for International Affairs, he believes that diversity enriches development and innovation, therefore, his mission is to create a supportive community for all trainees, to celebrate all cultures, and to forge connections.
VP of Outreach - Alexa De la Fuente Hagopian, MD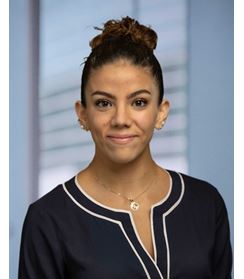 MD - Universidad de las Américas, Puebla, México
Alexa currently works at the Institute for Reconstructive Surgery, under the direct supervision of Anthony Echo, MD, board-certified plastic surgeon. Her research is mainly focused on clinical outcomes of peripheral nerve reconstruction, facial reanimation, breast reconstruction, and microsurgery.

Alexa joined the HMRI last year to ultimately pursue her goal of becoming an academic plastic surgeon in America. She's a very passionate, self-driven person, who enjoys working out, cooking, dancing, and watching rom-coms and TV series with her husband - no matter how cheesy.

She's been an active member of MAPTA since she arrived at Houston Methodist and now, as the VP of Outreach, she aims to create a safe networking space inside and outside of the RI for trainees across all different stages of training. She believes networking is one of our greatest tools.

"The world is full of good people, if you can't find one, be one" Mother Teresa.