Methodist Association for Postdoctoral and Trainee Affairs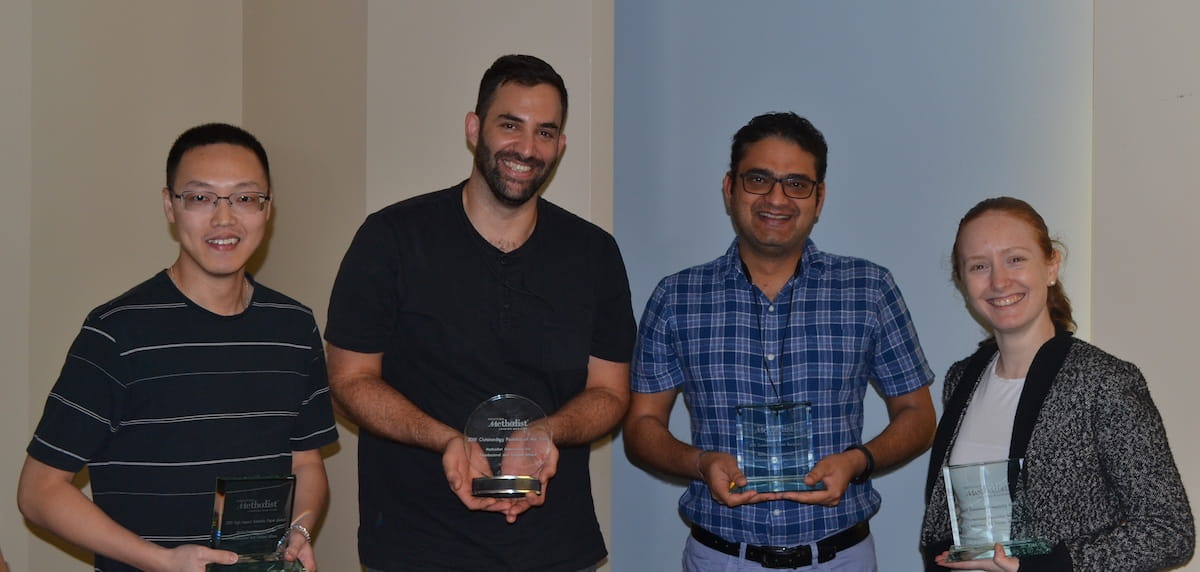 WHO ARE WE?

The Methodist Association for Postdoctoral and Trainee Affairs is a self-governed association for translational science research professionals. They support our postdoctoral fellows, graduate trainees, and other translational science research professionals with education, networking, intramural activities, and career development and advancement opportunities. Our officers are always working tirelessly to serve you. You can meet our team below.

RESOURCES
We at the Methodist Association for Postdoctoral and Trainee Affairs are well aware that much planning goes into being an effective scientist. Therefore, we wish to provide resources that will aid in your development as scientists. Below are a series of links that will aid in that development.
BIO SCIENCE WRITERS
At Houston Methodist,
BioScience Writers
offers by-appointment editorial and writing services for employees, faculty and physicians at the Houston Methodist Research Institute campus.
Their services include (but are not limited to):
Manuscripts (clinical and basic science)
Grant Proposals
Abstracts
Book Chapters
Dissertations
Medical Editing
Product and Package Labels
Slide Presentations
For additional information:
Amanda Weiskoff, PhD
Project Manager
BioScience Writers Office, Houston Methodist Research Institute
Stefano Casarin, PhD – President
PhD – Fluid Mechanics, Université de La Rochelle, France
MS – Biomedical Engineering, Politecnico di Milano, Italy
Stefano is a postdoctoral fellow with the
Center for Computational Surgery
. He works in the lab of
Marc Garbey, PhD
, where his research focuses on the development of multiscale mathematical models to design effective therapies for vascular and tumor diseases, as well as the improvement of surgical planning. As co-president, he plans raising the profile of postdoctoral fellows at Houston Methodist and the Texas Medical Center.
Manuela Sushnitha –VP of Outreach
PhD – Bioengineering, Rice University (in progress)
BS – Biomedical Engineering, Georgia Institute of Technology
Manuela Sushnitha is currently a third-year PhD student in bioengineering at Rice University. Her current work under the supervision of the lab of Ennio Tasciotti, PhD, is aimed at studying use of a leukocyte-based nanoparticle for the treatment of triple-negative breast cancer. Her research interests are in the development of biomimetic technologies with a special focus on the use of nanotechnology as a therapeutic strategy for cancer. As the vice president of outreach, Manuela seeks to bridge partnerships between Houston Methodist and the greater Houston community.
Troy Hendrickson –VP of Career and Professional Development
MD/PhD – Texas A&M Health Science Center (in progress)
BS – Biochemistry & Molecular Biology, University of Minnesota-Duluth
Troy Hendrickson is a Texas A&M Health Sciences Center MD/PhD student performing cardiac regeneration research in the lab of
Ennio Tasciotti, PhD
, in the Institute for Academic Medicine. His primary focus is on iPSC cardiomyocytes and addressing current conduction deficits. His career aims are to be a pediatric cardiologist while continuing his cardiac regeneration research. As the vice president of career and professional development, Troy aims to bring initiatives to graduate and postdoctoral trainees to enrich their experience, while providing clinical perspectives to approaching and understanding translational research.
Zhen Yang, PhD – VP of International Affairs
PhD – Chemistry, University of Houston
MS – Chemical Engineering, Huazhong University of Science and Technology
BS – Chemistry, Huazhong University of Science and Technology

Zhen "Jason" Yang's research focus is in materials science-oriented nanomedicine. He currently works in the lab of Zheng Li, PhD, in the Center for Bioenergetics at the Houston Methodist Institute for Academic Medicine. His research focuses on synthetic probe-oriented molecular imaging and materials science-driven solution for diagnosis and treatment of various diseases. As the internal vice president for international affairs, he wishes to serve as an advocate for international trainees, fostering a collaborative, collegial environment in the institute.