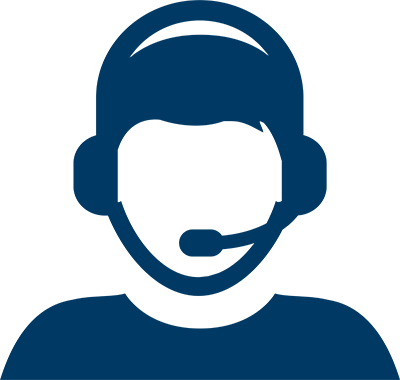 Let Us Help You Find a Doctor
Let Us Help You Find a Doctor
Find a Specialist Near You
Heart valve disease occurs when one or more of your heart's valves, which facilitate blood flow, fail to open or close properly.
Our team of valve disease experts includes cardiologists, cardiovascular surgeons, cardiac imaging specialists and cardiovascular anesthesiologists — all of whom work together to design and deliver the best treatment plan for your specific valve condition and unique needs.
We treat the following types of heart valve disease:
Our Approach to Treating Valve Disease
Whenever a procedure is needed to treat valve disease, our specialists use catheter-based techniques, such as transcatheter aortic valve implantation (TAVI/TAVR), rather than open surgery, if possible. This helps keep you out of the intensive care unit, improves your recovery times and reduces your hospital stay.
For select patients, surgery may still be the best option. And as leaders in the research, development and application of a range of heart valve surgery techniques, our cardiovascular surgeons are also committed to ushering in the next generation of valve disease treatment options.
What Causes Valve Disease?
Your heart consists of four chambers, and each chamber is separated by a valve that can open and shut. These valves ensure that blood flows in the correct direction. When a diseased valve restricts the flow of blood (stenosis) or allows blood to flow in the wrong direction (regurgitation), serious complications such as heart rhythm abnormalities and symptoms of heart failure (shortness of breath and fatigue) may develop.
On average, a heart valve opens and closes over 30 million times a year. Over time, the leaflets of the valve can begin to develop calcification and thickening leading to obstruction of blood flow. Alternatively, the valve leaflets may become enlarged and floppy leading to uncontrolled flow of blood in the wrong direction.
Why one person develops heart valve disease is not well understood. However, other forms of heart disease including atherosclerosis, arterial hypertension, as well as advanced age, kidney disorders, infection, and genetic disorders are all factors that may influence the development of heart valve disease.
Other causes of valve disease include:
Endocarditis, a bacterial infection
Enlarged heart muscle (known as cardiomyopathy )
Heart tumors, although this is rare
High blood pressure (also called hypertension)
Rheumatic fever, which can cause scarring on the aortic valve that may restrict blood flow
What Are the Types of Valve Disease?
There are two types of valve disease, which can affect all four valves of your heart:
Stenosis – when the valve stiffens and narrows, restricting blood flow
Regurgitation – when valves do not close correctly, leading to blood leakage and backflow
What Are the Symptoms of Valve Disease?
The most common symptoms of valve disease are:
Palpitations (a feeling of rapid or irregular heartbeat)
Shortness of breath
Weakness or dizziness
Rapid weight gain or swelling (from water retention)
Chest pain or pressure, especially upon physical exertion
Keep in mind that these symptoms can also indicate conditions other than valve disease. If you're experiencing any of these symptoms, contact your doctor immediately.
How Is Valve Disease Diagnosed?
The first step to diagnosing valve disease is listening to your heart with a stethoscope. If there's a murmur or other irregularity, your doctor will listen to the lungs for possible fluid buildup, which indicates decreased heart-pumping action.
We often use chest X-rays and electrocardiograms (EKGs) to help determine whether there is heart enlargement or an irregular rhythm.
We may use other tests, including an ultrasound of the heart (echocardiogram) and cardiac MRI or CT imaging to create a more complete picture of the heart.
How Is Valve Disease Treated?
The treatment options for heart valve disease vary depending on which heart valve is affected, which type of valve disease you have and how severe it is.
Medications for Valve Disease
If you have mild valve disease, you may need no specific therapy — or daily medications may be enough to treat your condition. The following medications can help reduce your blood pressure and optimize heart-pumping action — lessening the stress on the heart and its valves:
•

Beta blockers to lower your blood pressure
•

Blood thinners
•

Diuretics (water pills) to remove excess fluid buildup
•

Anti-arrhythmic drugs to help restore your heart's normal rhythm
•

Angiotensin converting enzyme (ACE) inhibitors to lower your blood pressure
•

Vasodilators to open (dilate) your blood vessels
More severe cases of heart valve disease may require surgery to repair or replace the valve.
Surgery for Valve Disease

Surgical options, including heart valve replacement or repair, may be required for select patients with valve disease.
Open valve surgery to repair or replace your damaged heart valve is usually the best solution if your valve condition cannot be managed with a catheter-based valve intervention. The most common types of valve surgeries are repair of mitral valves and replacement of the aortic valve combined with coronary artery bypass surgery or aortic root surgery.
In cases where a valve cannot be repaired, our surgeons provide a full range of options for valve replacement heart surgery. Some replacements use mechanical valves or animal-tissue (biological) valves.
Interventional Catheter-Based Therapies
Interventional catheter-based therapies are an option for patients who are not candidates for surgery. These procedures are performed through a small incision into the large blood vessel at the top of the leg, which is used to access the heart.
Your heart team can open the narrowed valves with a balloon, via balloon valvuloplasty, or perform treatments that address leaking around previously implanted surgical heart valves.
MitraClip Therapy
In the case of mitral regurgitation, MitraClip therapy is a transcatheter mitral valve repair procedure used to treat and reduce the symptoms of mitral regurgitation. This treatment option is best if you have significant symptomatic, degenerative mitral regurgitation and are not a candidate for surgery.

Transcatheter Aortic Valve Implantation (TAVI/TAVR)
Elderly patients with severe aortic stenosis are often too ill to undergo open cardiac surgery. Many of these patients may now be effectively treated with transcatheter aortic valve implantation (TAVI/TAVR) .
A Clinic Dedicated to Treating Valve Disease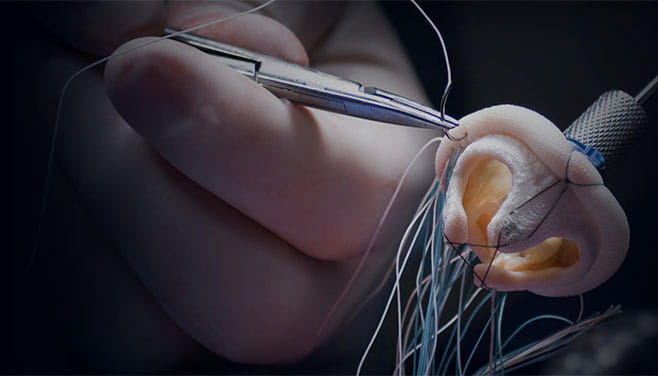 Heart valve disease specialists within the Valve Clinic at Houston Methodist DeBakey Heart & Vascular Center are nationally recognized experts. When you choose our Valve Clinic, you receive focused, prompt care and centralized evaluation and treatment options — delivered by a comprehensive team with extensive expertise treating valve disease.
Choose a Doctor at One of Our Locations