Department of Cardiovascular Surgery


Houston Methodist's Department of Cardiovascular Surgery is internationally recognized for its coronary artery, thoracic aortic and valvular disease treatments. Our clinicians perform more than 1,600 surgeries annually, building on heart surgeon Dr. Michael E. DeBakey's legacy of innovation. DeBakey was instrumental in forming Houston Methodist's cardiovascular surgery service, performing the first successful bypass surgery in the 1960s.
Our faculty conducts groundbreaking cardiovascular regeneration research and clinical trials. It has pioneered heart surgery, performing the world's first:
Coronary bypass surgery
Heart-liver transplant using a mechanical assist device
Successful autotransplantation for left atrial primary malignant cardiac tumors
Successful autotransplant for left ventricular sarcoma
Additionally, our surgeons are leaders in offering less invasive heart and vascular disease treatments. Using advanced transcatheter technology, robotics, optical mapping and 3-D printing of complex pathologies, we are providing safer treatments and faster recoveries for our patients. Highlights include:
Houston's first hybrid operating room suite, designed for patients with heart and vascular disease
Specialists who train other centers on advanced robotics
An established high-volume center for performance of the minimally invasive, direct coronary artery bypass hybrid procedure
Department Chair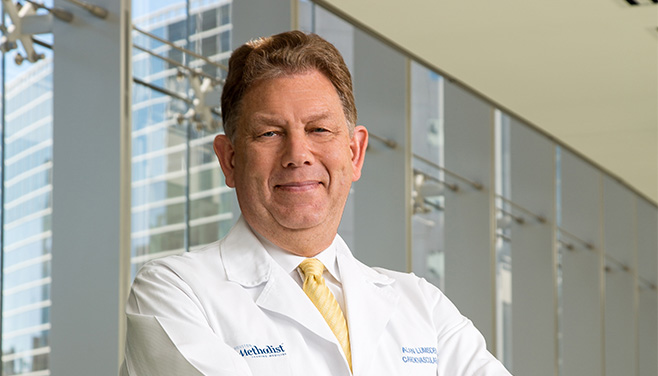 DeBakey Education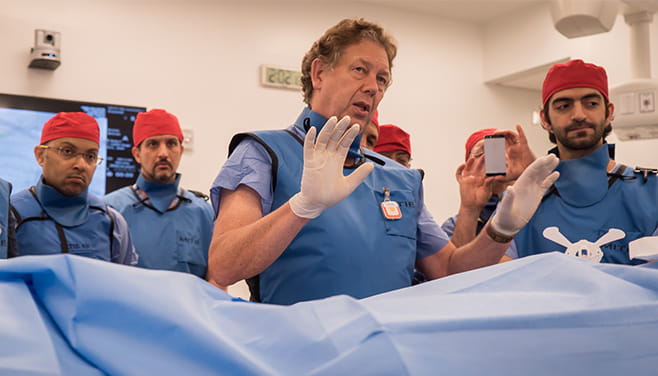 Building on Dr. Michael E. DeBakey's commitment to excellence in education, Houston Methodist's DeBakey Institute for Cardiovascular Education & Training is an epicenter for cardiovascular academic and clinical educational programs to ensure optimal patient care.
Learn More >
---
Department of Cardiovascular Surgery
Houston Methodist Hospital
6550 Fannin St.
Houston, TX 77030
713.441.5200