Houston Methodist DeBakey Heart & Vascular Center's Department of Cardiology performs world-renowned cardiovascular care and research. Consistently ranked in U.S. News & World Report, Houston Methodist Hospital is recognized for significant cardiology advancements.
The Department of Cardiology, led by William A. Zoghbi, MD, is comprised of internationally acclaimed physicians known for innovative treatments developed to improve heart health, patient care and education. Houston Methodist's faculty includes experts who subspecialize in diagnostic noninvasive imaging modalities, interventional procedures and other therapies. Our board-certified physicians provide a wide spectrum of services from preventive cardiology care to treatment of advanced coronary artery disease, valvular disease, arrhythmias, heart failure, pulmonary hypertension and heart transplantation.
Our strong fellowship program and partnership with the DeBakey Institute of Cardiovascular Education & Training illustrates our commitment to training the next generation of cardiologists.
Department Chair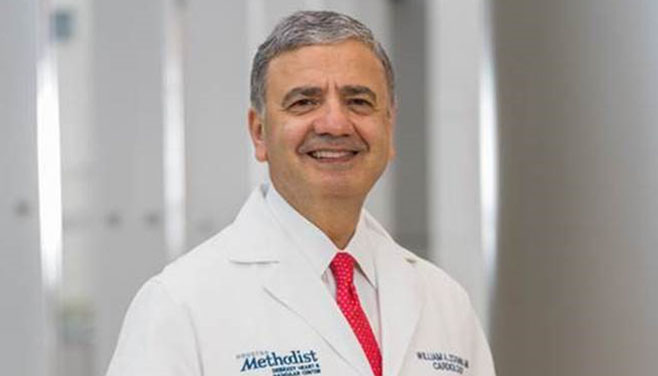 DeBakey Education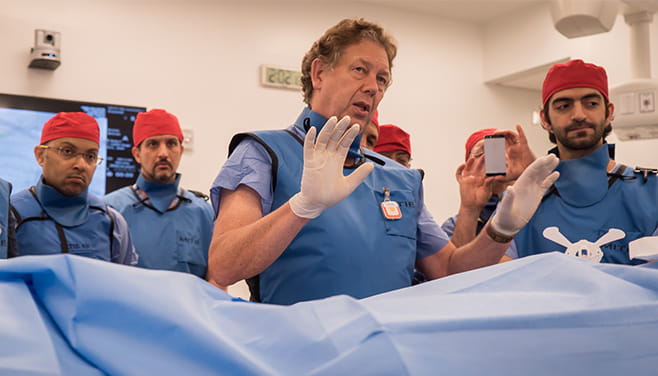 Building on Dr. Michael E. DeBakey's commitment to excellence in education, Houston Methodist's DeBakey Institute for Cardiovascular Education & Training is an epicenter for cardiovascular academic and clinical educational programs to ensure optimal patient care.
Learn More >
---
Department of Cardiology
Houston Methodist Hospital
6550 Fannin St.
Houston, TX 77030
713.441.1100