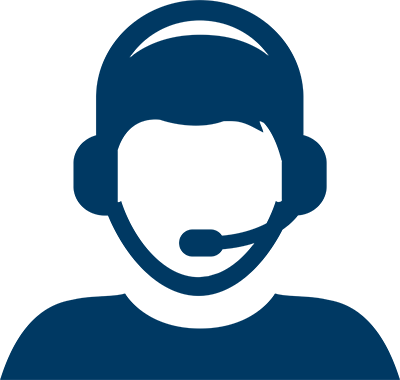 Let Us Help You Find a Doctor
Let Us Help You Find a Doctor
Find a Specialist Near You
Dilated cardiomyopathy, also sometimes referred to as dilated, non-ischemic cardiomyopathy, is a type of heart muscle disease that causes the left ventricle of the heart to stretch abnormally. This prevents your heart from pumping blood effectively.
It's important to find a care team that can accurately diagnose dilated cardiomyopathy, since, left untreated, this condition can ultimately lead to heart failure.
Our Approach to Treating Dilated Cardiomyopathy
Identifying the cause of dilated cardiomyopathy can be difficult, but our board-certified heart failure specialists are experts in the thorough and thoughtful examination required to diagnose this condition.
Taking a cohesive, multidisciplinary approach to your care, we work together to explore your treatment options and design the most effective treatment plan for your specific condition and unique lifestyle needs.
Our experts are also committed to patient-centered care and helping you understand your condition. By empowering your own self-care, we believe you become better equipped to manage your condition long-term.
In addition, because dilated cardiomyopathy can sometimes be a genetic condition passed down through families, our experts use genetic testing and screening to determine if your condition has a familial predisposition. Our physician-scientists are also leading the nation in researching the genetics of dilated cardiomyopathy, helping doctors around the world better diagnose this condition.
About Dilated Cardiomyopathy
What Causes Dilated Cardiomyopathy?
The stretching of your heart's left ventricle that occurs as a result of dilated cardiomyopathy prevents your heart from pumping blood as effectively as a healthy heart can.
Finding a specific cause for an individual case of dilated cardiomyopathy can be difficult, especially if you have multiple risk factors, such as high blood pressure, obesity, coronary artery disease or a family history of dilated cardiomyopathy.
Potential causes of dilated cardiomyopathy include:
Cardiac sarcoidosis – a rare disease in which granulomas (clusters of white blood cells) collect in your heart tissue
Genetic cardiomyopathy – inheriting genetic changes that predispose you to develop this condition
Viral cardiomyopathy – in which a virus has caused inflammation in your heart
When Is Dilated Cardiomyopathy Considered Genetic?
In some people, dilated cardiomyopathy is caused by one of many genetic changes.
While the genetic abnormality may only be in the individual with the condition, some gene defects that cause dilated cardiomyopathy can be familial — passed down from generation to generation. If this is the case, other family members may also be at risk for dilated cardiomyopathy.
Our cardiologists rely on family history and genetic testing to help recognize the presence of genetic cardiomyopathy and determine whether there may be a familial predisposition. If a familial link is suspected, we also recommend your family members and relatives be screened for dilated cardiomyopathy.
What Are the Symptoms of Dilated Cardiomyopathy?
A person with dilated cardiomyopathy may have no symptoms. If symptoms are present, however, they are typically due to the heart failure that can result and include:
Fatigue and the inability to engage in an active lifestyle
Shortness of breath during activity or when lying down
Swelling in the ankles, legs or feet
Abdominal swelling (ascites)
Weight gain
Change in appetite
Early satiety, bloating and nausea from abdominal fullness
Irregular heartbeat and palpitations
Dizziness or even fainting
How Is Dilated Cardiomyopathy Diagnosed?
Diagnosing dilated cardiomyopathy can be challenging.
In fact, it is typically a diagnosis of exclusion — meaning your care team will need to rule out any other potential underlying causes first.
If your doctor suspects dilated cardiomyopathy, he or she may use some of the following diagnostic tools:
Oxygen consumption test
Genetic testing and counselling for the individuals and family members
Screening for family members
How Is Dilated Cardiomyopathy Treated?
The primary goal in treating dilated cardiomyopathy is to improve your heart function, reduce your symptoms, prevent complications of your condition and improve your quality of life. To accomplish this, your doctor will recommend medications and lifestyle changes.
However, if your condition worsens, you may need an implantable device or medical procedure..
If your condition progresses to advanced heart failure, our multidisciplinary specialists can help you explore your options, which can include cardiac replacement with a heart transplant or mechanical heart.
Medications and Lifestyle Changes for Dilated Cardiomyopathy

Often, you can manage the symptoms of dilated cardiomyopathy with medications alone.
Some of the medications used to treat dilated cardiomyopathy include:
Beta blockers
Angiotensin converting enzyme inhibitors

Angiotensin receptor blockers
Angiotensin receptor blocker/neprilsyn inhibitor
In addition, it's also important to make lifestyle changes, such as controlling your fluid and sodium intake and getting regular exercise.
You'll also need to appropriately manage other medical conditions you may have, such as heart rhythm issues, COPD, diabetes or kidney problems.
Implantable Devices for Dilated Cardiomyopathy
In some cases, you may need a pacemaker — a small device inserted into the chest to control the rhythm of your heart — to help manage your condition. If you have advanced heart failure, you may be a candidate for a pacemaker that coordinates the heartbeat in both the right and left ventricle. This is called is cardiac resynchronization therapy, which can improve symptoms of heart failure.
In addition, your doctor may recommend an implantable cardioverter defibrillator (ICD) to prevent sudden cardiac arrest due to an arrhythmia.
Finally, your doctor may recommend a wireless sensor called Cardiomems. This device that allows your care team to remotely monitor your heart pressure — helping you stay out of the hospital.
Percutaneous Valve Procedures for Dilated Cardiomyopathy

For people in the advanced stages of cardiomyopathy, our specialists may collaborate with experts in our Valve Clinic to perform a minimally invasive valve procedure. The stretching of the heart that occurs during dilated cardiomyopathy can affect your mitral valve, the valve that controls blood flow between the upper and lower chambers on the left side of the heart. Using a catheter, our experts can clip a MitraClip device to this valve to help it close more completely.
Choose a Doctor at One of Our Locations