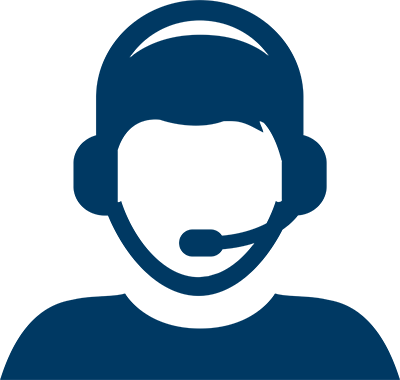 Let Us Help You Find a Doctor
Let Us Help You Find a Doctor
Find a Specialist Near You
Cardiac amyloidosis occurs when abnormal proteins deposit into your heart muscle. These deposits affect heart function and can lead to restrictive cardiomyopathy and, ultimately, heart failure.
In addition, these deposits can cluster together and make it difficult for electrical signals to move through your heart. This can lead to abnormal heartbeats, known as arrhythmia, and faulty heart signals, also called heart block.
Early diagnosis of cardiac amyloidosis can lead to treatment of the underlying amyloid process and prevent worsening heart failure.
Our Approach to Treating Cardiac Amyloidosis
Our heart specialists and amyloidosis experts collaborate to offer world-class cardiac amyloidosis care. The team provides a thorough evaluation and designs a treatment plan specific to your condition and unique needs.
Our specialists have access to the latest technology and clinical trials, meaning that we can often offer cardiac amyloidosis treatment options not available at most hospitals.
For those who have extensive amyloid deposition in the heart, our specialists are experts in heart transplant. In fact, we are one of the few hospitals that offers heart transplant for patients with end-stage cardiac amyloidosis, and we have some of the best outcomes after transplant for this disease.
About Cardiac Amyloidosis
What Are the Symptoms of Cardiac Amyloidosis?
The particular cardiac amyloidosis symptoms you experience will often depend on the type of amyloid your body is producing, as well as whether these amyloids are being deposited in organs other than your heart.
Most people with cardiac amyloidosis experience subtle, but prolonged, symptoms of fatigue, tiredness and lack of energy. Those with more advanced disease may also have symptoms of heart failure.
Common cardiac amyloidosis symptoms include:
Exhaustion and noticeable decreased physical activity
Heart palpitations
Shortness of breath during activity
Swelling (edema) in the ankles, legs or abdomen
Breathing issues, particularly when lying down
Frequently waking at night to urinate
Carpal tunnel symptoms
What Causes Cardiac Amyloidosis?
There are many proteins that can cause amyloid deposition in various organs, but only few of these deposit in the heart.
The two most common types of amyloidosis of the heart are:
Amyloid light chain (AL) amyloidosis – considered to be a blood disorder originating in the bone marrow, this type of amyloidosis occurs if you create excessive amounts of a protein important in immunity. The resulting amyloids can deposit in the heart, as well as other organs. Treating this type of amyloidosis often requires collaboration between your cardiologist and hematologist.
Transthyretin (TTR) amyloidosis – occurs when a liver protein is packaged abnormally, such that it becomes sticky, which causes it to collect in various organs — including your heart.
How Is Cardiac Amyloidosis Diagnosed?
There are various types and causes of amyloidosis, which can make this condition difficult to diagnose and treat.
The procedures we use most commonly to diagnose cardiac amyloidosis are:
We also perform genetic testing to help diagnose TTR amyloidosis, and often use a cardiac biopsy to confirm a cardiac amyloidosis diagnosis.
With an early diagnosis, we can often treat the source of cardiac amyloidosis — limiting further damage to your heart. When diagnosis occurs later during disease development, when there is already extensive amyloid deposition in the heart, treatment options are more limited.
How Is Cardiac Amyloidosis Treated?
There are various types of amyloidosis, and the treatment options differ considerably depending on the underlying cause and whether organs other than the heart are involved.
Your cardiologist may recommend one of the following treatment options:
Chemotherapy
Heart transplant (and possibly dual- or multi-organ transplant)
Stem cell transplant
Doxycycline/tauroursodeoxycholic acid (TUDCA)
Vyndamax (tafmadis) or diflunasil for cardiomyopathy due to transthyretin (TTR) amyloidosis
Novel research agents for TTR, including RNA-silencing agents
If you have AL amyloidosis, your cardiologist will work closely with your hematologist to treat the underlying cause of your condition.
If you have TTR amyloidosis, your cardiologist may recommend a medication that either helps block the protein involved from sticking to your heart or decreases its production altogether.
Choose a Doctor at One of Our Locations